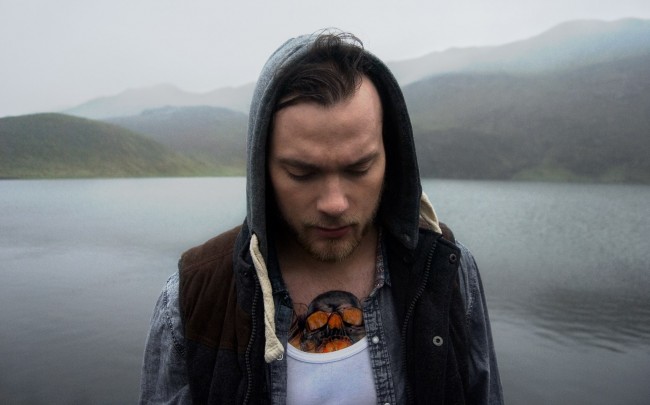 And John Grant then translated the whole album back into English?
Yes. About a month after the Icelandic album release that we decided to do the whole album in English. We were thinking about ways to do it – whether we should do something that is completely not connected to the Icelandic lyrics, or to translate the Icelandic ones, and also how to then go about it. A friend of mine came up to me one day and told me about John Grant, and said he had been staying in Iceland for some time and, yeah, I just called him and asked him if he'd be up for meeting up with us. Straight away he seemed into the idea. Two weeks later we started working together.
How close would you say the English lyrics are to the original Icelandic lyrics?
For me and my team it's just a straight translation, really. The meaning is exactly the same. There are some lyrics here and there which we had to change to get the flow and feel right but the emotions are exactly the same.
You've done quite a few gigs across Europe in the past few months. Do you enjoy live shows?
Before this project started I had never been in that environment of playing shows. so this whole world was a new thing to me. I'm really lucky with the people around me, my producer and manager are very experienced and they help me a lot. I couldn't have done it without them. When the project became successful we saw that we had to play some live shows, so we just got some guys to come and play with us – my brother plays bass in the band, and a few of his friends are also with us. We try to do the album live as well as we can. We started doing the live show a year ago and we are always trying to do it better – it's a constant battle to try and make it sound as I want it to sound. We are still trying to get there.
Which of the songs is your favourite to play live?
"Going Home". It's quite different to how it sounds on the record. It is more powerful when we play it live. It's a good build-up song with emotions to it. This song was actually written in the process when we were recording the Icelandic album and we didn't have enough songs. The producer was mixing something else that we had just recorded and I was just playing around with the grand piano, and this kind of came up. Straight away we recorded it and my father wrote the lyrics to it. John Grant was actually in the studio with us when we were recording the English version, so we were translating the Icelandic lyric to him as he was putting it together.
We really loved the b-side on the 'King and Cross' single, "Lupin Intrigue". What can you tell us about this song?
Because we only had the ten songs and we'd been playing a lot of shows – and it's just a 45-minute set – we needed more songs. I had two weeks off from touring so I decided to go and write some more songs to use in our live set. or just on record. When I play the grand piano new ideas come to mind – you know, the same ideas wouldn't come to me if I was just playing some keyboard – the feel of the big, atmospheric vibe from this big instrument. "Lupin Intrigue" was written on the grand piano and we also used a pocket synthesizer – really small – and that's where all the beeping sounds come from all through the track – and that served as a click-track to the piano. And then we added a drum machine. The lyrics were written by a woman called Randi Ward, who had contacted us on Facebook one day and told us about her interest in getting involved on the lyrics side. And this was one of her lyrics.
What will be the next single in the UK?
We haven't really talked about it, yet, but I think it will probably be the song "In The Silence".
Finally, are there any artists you'd like to collaborate with in the future?
I've always felt that it would be really great and such an honour to collaborate with Björk some day, maybe. She is actually on the same label as I am, so the team I am working with and her team are very close. It's something I would love to see happening sometime. It would be great.
Latest single "Torrent" is out on 16 December, taken from In The Silence, out on One Little Indian. Asgeir tours the UK in December – head here for more information.