Today producer of those moods we can't help but cling to, Evenings lends his ambient prose to the lead track, 'Uncertain' off Scottish producer Soosh's debut LP.
In March we brought you the first cut off the Colour Is Breathe Remixes LP, a sexy hip hop-inspired number featuring DELS, now we invite you into the illustrious world of producer Nathan Broddus. The young Virginia-to-Brooklyn based producer has managed to accumulate quite the cult through his enchanting down tempo tracks that meld woozy distortion and babbling snippets of chopped up vocals, giving songs this aqueous, day dreamy feel– and today is no exception.
And as a special treat, Error Broadcast is giving away a vinyl copy of Soosh's Colour of Breathe Remixes LP to one lucky reader. Like or share this post on Facebook for your chance to win.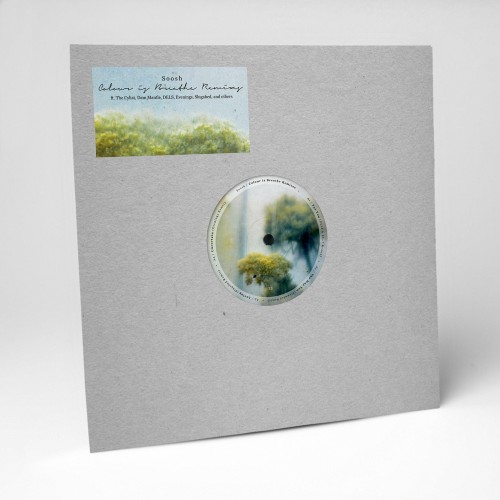 You can pre-order the Colour Is Breathe Remixes album before it's release on 22nd April via Error Broadcast.
Playlist:
01. For You (DELS & Eli-T Remix)
02. For You (Dam Mantle In Love Edit)
03. The Way You (The Cyclist Remix)
04. The Way You (Zack Christ Remix)*
05. Loving (Slugabed Remix)
06. The Way You (Slowwkid Remix)
07. Uncertain (Slowcoach Remix)
08. For You (devonwho Remix)*
09. Uncertain (Evenings Remix)
10. For You (Synkro Edit)*