Last week we revealed our top 50 albums and tracks of 2011 – an outstanding year for new music. The lists were drawn up and carefully ordered over several weeks – we wanted to encapsulate the year in terms of the songs and bands that we felt took leaps musically and, to be frank, blew our minds personally.
Atop the long players of the year sits I Break Horses' Hearts – a breathtakingly beautiful record that makes us as giddy as a schoolgirl at the Twilight premiere every time we listen to it. We reached out to the talented creator of Hearts, Stockholm resident Maria Lindén, just before Christmas to find out more about the record, three months after release.
"For my first record, I'm happy with how things have gone," Maria told us. "It just feels good to have it out there, but of course I'm already thinking about new songs and I'm eager to move on.
"For everyone listening to the record in the last few months and for all those still to discover it, the songs are all fairly new thought for me some of them are 3-4 years old so it's a hard balancing act!"
While the lyrics come courtesy of the band's percussionist Fredrik Balck, Maria is the primary musical force behind I Break Horses and took her time to find the right scenario for recording Hearts, trying out a solitary bedroom set-up as well as an analogue studio in Poland with a sound engineer. "I think in hindsight it was good to try some other ways," says Maria, "even if the result was to realize that I needed to do most parts of it myself. It can be quite difficult to be happy with anything because self-critique is something I specialize in!"
Uniquely, the record saw its release prior to any live dates being played and Maria's resolve to wait until the right time saw the band's first London show sell out at the 300-capacity Cargo venue back in December – a monumental achievement for their fifth ever gig. "I've always heard how playing songs live ahead of recording can be a massive help," Maria explains, "but as this record came out of late night bedroom sessions, that was never going to be possible! I want the live shows to be special and rushing into it, it wouldn't have worked so I'm thankful we waited a few months. It will be an ever-evolving process I think."
And for the future? "I have a lot of ideas for new songs and the next record," Maria enthuses, "and I'm super-excited to get working on that!"
Read Maria's thoughts on each track from 'Hearts' below and make sure to enter our amazing I Break Horses competition at the bottom of the page.
'Winter Beats'
"I wrote 'Winter Beats' in Poland, while we were there recording the first parts of the album. I suppose that even though I pretty much scrapped everything I recorded there, once I came home some good did come of it and that was this song. I ended up liking it so much I made it the album opener."
'Hearts'
"I wanted to create a song that blended the aggressive with the romantic. 'Hearts' is the only song I felt I didn't need to go back and change after writing it. The album version is the same as the first demo."
'Wired'
"This was the very first track I wrote for the album. It's got a very simple rock groove and I mixed that with a very floaty chorus. I had an idea of detuning/pitchbend effect at the end of the song that maybe only I like…"
'I Kill Your Love, Baby'
"I like the paradox feeling this song results in – as the phrase, the same as the title, is being repeated almost like a hymn, but with a more aggressive, textual content."
'Pulse'
"This song was a complete pain to record. I think I did about ten different versions of it before I ended up with the final one. Naturally, it's not one of my favorite on the album."
'Cancer'
"I wrote it after a cheap, last minute trip to Greece, inspired by the sound of charter tragedy. It was a bit off-season when I was there and the town was closing down. Still, some places tried to maintain the high season leisure mode by playing Mediterranean disco its over and over. And through my bedroom window it sounded so sad…"
'Load Your Eyes'
"It was practically written by itself. Very quick and easy to put together – it has a playfulness about it that I like."
'Empty Bottles'
"A little poem about now and then for some people. All the takes are one-takes I kept to make sure I got the intimacy and urgency you have for a part when it's first being recorded."
Stream Hearts in its entirety below.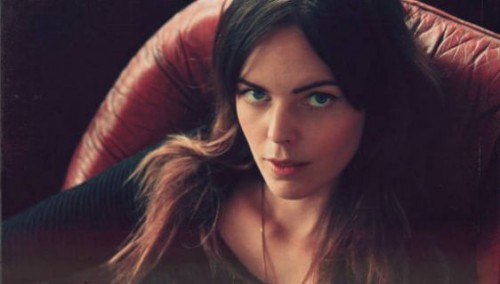 Competition
I Break Horses' label Bella Union are giving away an amazing package of prizes to celebrate the success of Hearts on our end of year list.
Just leave a comment below telling us what you're most looking forward to in 2012 and you could win everything the band have released to date (a vinyl and CD of the album plus 12″s of 'Hearts' and 'Winter Beats') as well as a lovely band T-shirt and – best of all – a day pass to see the I Break Horses play at this year's End of the Road Festival.
The competition closes at midday on 13 January. We'll pick a winner at random soon after!