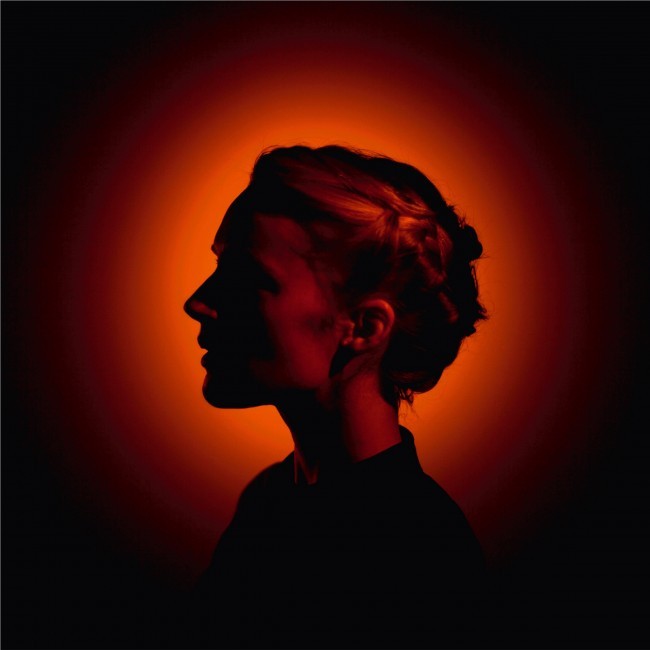 The Curse
Best Fit: This is one of the more story-led tracks on the album…
Agnes Obel: I think it was a song that asked for the story. I felt like there was a story there as soon as I started writing it. The first thing that came out was "And the people…", it just sort of came out. And I just knew that it was something that was outside of me. I was reading two books at the time and maybe that had something to do with it. One of them was a book about how we think and how we construct meaning and memory and the author has a great way of describing how we construct our own stories. We apply so much symbolic meaning to things. Humans do that all the time, it's like the curse of being a human but also a blessing because a lot of beautiful things come out of it. We put meaning into random things. The other book was a diary and the author was standing between the old world and the new world and he was rationalising the meaning of the new world and longing for the meaning of the old world. But with the curse of modern life. So it was just what I had in my mind at the time.
Best Fit: Why did you choose it as the first single?
Agnes Obel: Well, actually, I wanted it to be the first song on the album. It would have made a good introduction, I love the narrative and the build-up. I felt like it would be a powerful beginning for the album. It was tough trying to find the right track-listing.
Pass Them By
Best Fit: 'Pass Them By' has a lovely rich arrangement to it. What can you tell us about it?
Agnes Obel: It was a song I wrote in the summer. It started with the piano and then not long ago I recorded the guitar and the viola and violin. The song itself came fairly easily but all the plucking and picking in the arrangement was something which I had to spend a bit more time on. I wanted to have a song with a guitar on it but I also tried out other, different things for it. I wanted it to be rhythmical.
Best Fit: Have you played it live, yet?

Agnes Obel: We haven't. But I think it is going to be fun to play live. I'm very happy about the piano in the end but I'm afraid it's too low, like you can't hear it .
Words Are Dead
Best Fit: This is the first song you actually recorded purposefully for Aventine, isn't it?
Agnes Obel: Yes, it's the first song I wrote and recorded, like in one big thing, just when I came home from touring with Philharmonics. And I was, like, ok now we stop, no more. And I felt like it could be interesting… I got a new piano and a new computer and I wanted to try them out so I wrote this song. I wrote it quite quickly.
Best Fit: You're either going to agree with the next comment or you might take it badly, so here goes… there's a whiff of Enya to 'Words Are Dead'. Especially the "Mhhmmm Mhhmmm" humming bits.
Agnes Obel: Ah. Actually, that's the stuff I like about Enya, all that stuff. It's really nice. So I have no problem with that. It was basically just me using my voice as an instrument in the most simple way I can think of. Layering it. And I guess it could sound like Enya but I think a lot of people are also doing that.
Best Fit: Who are you singing "don't cry for me" to?
Agnes Obel: That was supposed to be "don't cry for them" but on the first take I sang "don't cry for me" and I really liked it for some reason and kept it. It was about not being sad that you don't have words for things. Just because I have lost my words, or can't explain myself doesn't mean that I am unable to. There are other ways. With 'Words Are Dead' I really wanted to make a song that was bittersweet.
Fivefold
Best Fit: This is the third and final instrumental cut on the record. What do you remember about how it came about?
Agnes Obel: I remember when I worked on the piano part for this song and I'd been to an electronic concert in Berlin the night before. I felt like I wanted something repetitive for it, something simple but still having a pulse to it. I was really inspired by the concert and felt like there was this deep bass that would be nice to try out. It took several takes to record, which is why it's called 'Fivefold'. First was the piano and then came the cello and then three sessions of viola and violin and it was built up like that.
Smoke & Mirrors
Best Fit: You mentioned that you wrote this song at the same time as you wrote 'Fuel To Fire'. Do you see the two as linked together in some way?
Agnes Obel: Yes. But I don't know if it's because it was written at the same time. I also seem to have new stories connected to it but it's three years since I wrote the two songs and you tend to change what you think about a song and what you think it is about over that sort of length of time.
Best Fit: Was there a specific reason for it being placed last on the record?
Agnes Obel: 'Chord Left' and 'Smoke & Mirrors' are somehow connected to Philharmonics the most and so it was nice top open with one and end with the other.
Aventine is released on 30 September on Play It Again Sam, and is available to purchase here.