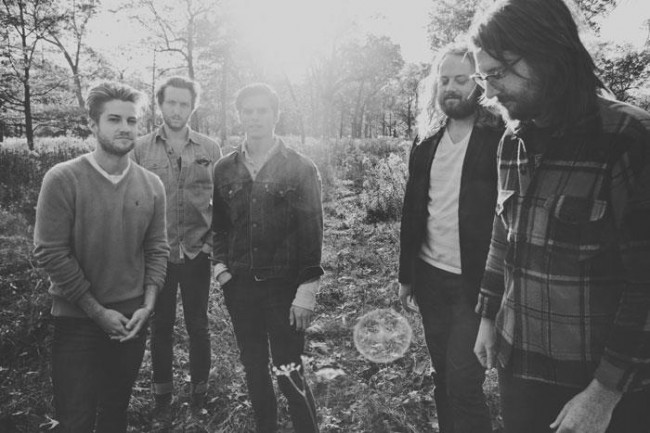 Bald, Naked and Red
This was a song that was originally written on the bass guitar while working on a friends record. I love playing bass and as such I get to play bass with a few other bands from time to time, problem is often I ended up giving the bass too much melody so much in fact that it takes away from the song itself. That was the case with this riff so I ended up just tucking it away somewhere in the back of mind in hopes that it would someday resurface.
One day I was goofing around and making some recordings and the song just kinda fell out into place, it was sort of a mother's day gift actually and I sent it off to her thinking that would be the end of it. Then one day I was playing the riff on my guitar at practice and the whole band just kind of launched into it together. It took some convincing on their part for me to actually take the song seriously, maybe that's just 'cause in my mind it was something that I hadn't put a lot of time and energy into. Sometimes those are the songs people relate to the most. The ones that you can let yourself write anything you want because you've already decided that no one else is ever going to hear it.
Your Fight Will Not Be Long
I wrote this song while on tour in New York. It was not long after a friend had passed away from his battle with cancer. To me he was a new friend, one who had just gotten sober when his battle with cancer began. From a narrative point of view it's one of my favourite songs I've ever written. There are different characters who speak in their own voices throughout the song and I think that made it easier for me to write about the situation.
City of Light
In the summer, a month or so before we began recording this record, my girlfriend and I spent some time farm sitting for her parents in rural Quebec on the Gatineau river outside of Ottawa. It's a beautiful setting to live and be inspired. One day I was working in the garden and I started singing a song to myself, I knew something was coming so I sat down on the porch in my rubber boots and worked through the first draft of the song on my guitar. It was a song that went through a lot of stages of revision, even still it ended up being close to 5 minutes!
When we were working on it in the studio we kept describing the sound as "harvest in space" I think if you listen to the snare drum you can really hear that influence. It definitely has that Harvest sound and feel to it and yet there's something unnerving and unsettling about the soundscape that encompasses it. At the root of it, it's a simple pop song but I think the place we took it to was somewhere it wouldn't normally have gone.
The Night Goes On And On
While this song repeats the phrase "Sarah please roll over" it wasn't really written so much for 'Sarah', although that explanation didn't make it any easier to let me use her name in the song. Really it was attempting to capture that feeling that seems to embody young culture in Toronto. There was a period where we all got wrapped up in it and it felt like a year long bender. Like the night that never ended. And while that had its high points, it also certainly has its lows. While it seems to have a very positive impact on "Toronto's night life scene" I found it very stifling to the creative process. So this song was really me trying to convince myself that I needed to get back some sense of balance in my life, my sort of 'Reasons to Quit' à la Merle Haggard and Willie Nelson.
I'm Your Man
When we got from our first trip to Europe/UK on the last record I was so jet lagged that my internal clock took weeks to get back on track. One morning at about 6am I was sitting in the living room playing electric guitar, cranked through my amp playing this one riff over and over again. My girlfriend finally came out and said "what the hell are you doing? It's 6am", after I apologized she turned to go back to bed but before she did she added "I think it's a hit". I couldn't tell if it was sarcasm (quite likely…) but it inspired me to spend the next few hours working on that song. Before long that song seemed to occupy all my spare time. I must have 12 different versions of it kicking around in places. I even wrote another song exactly like it before realizing that I had already written that song.
This was another song we spent some time together working on in Dyers bay and started playing it at summer festivals. We tracked it late at night with Radwan at Hotel 2 Tango and in the morning, and when Howard came in to work he said something along the lines of "Heard what you guys did last night… sounds great but it's definitely this record's Tom Petty song." I suppose he's not too far off.
Hang On To Me
This was an interesting song in every stage of its life up to this point. I had 3 different song fragments and eventually they ended up pieced together in 2 different variations, basically the same chorus but with very different verses in each song. Kip kept bugging me about this version and telling me he really liked it. So the day we were set to record the song, I woke up early and sat out on the balcony of the apartment we had rented in Montreal and wrote the rest of the song. The bathroom window opened onto the balcony and I guess Kip had been showering and listening to me work on it, he was very encouraging and that helped me get excited about recording it. Initially we weren't sure just how to record it and even tried going up on the roof of Hotel 2 Tango to track it. It was a beautiful hot Montreal summer day but we just couldn't quite seem to make that resonate with the song. Eventually we hunkered down in the studio and just played it through a few times before settling on an arrangement. We kept it sparse as it just seemed the perfect "exhale" after such a long and intense record, I think that was Wyatt's suggestion right after we finished tracking it. Lyrically it made a lot of sense too, to end the record with "it's a lonely life to lead, but I could've spared you that." Maybe not the most optimistic, but I suppose it's how you look at it.
Every Child A Daughter, Every Moon A Sun is out on 08 October via Loose Music and The Wooden Sky will play with Evening Hymns at the following UK Dates:
05 Oct - Preston, Mad Ferret
06 Oct - Manchester, The Black Rooms
09 Oct - London, Slaughtered Lamb
10 Oct - Glasgow, The 13th Note
11 Oct - Teeside, The Studio
12 Oct - Sunderland, The Independent
13 Oct - Oxford, OxJam