Bus Stop
This is the spot where I spend most of my summer, it's the point where the salmon run into the fresh water from the sea through a narrow channel. I was employed by the estate to keep an eye out for poachers and make sure the fish were safe. I wrote a lot of the album, and most of the formative ideas for the lyrics here. In a deckchair, with a down jacket on. Even though its summer, it's not that warm...in the picture is my pal Rachel, taking in the sunset.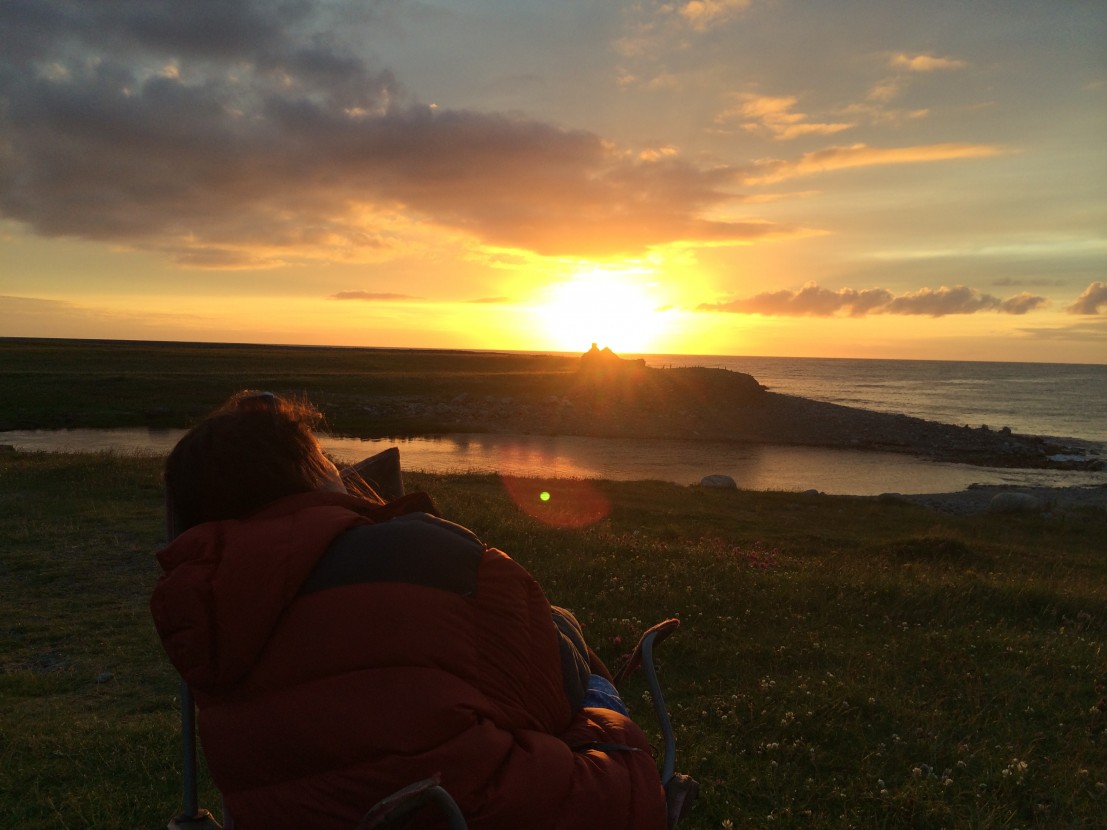 Europie Beach
One of the nicest beaches on the island. For a couple of days a year, when the sun comes out theres nowhere else in the world I'd rather be. Even on a wild day its very beautiful.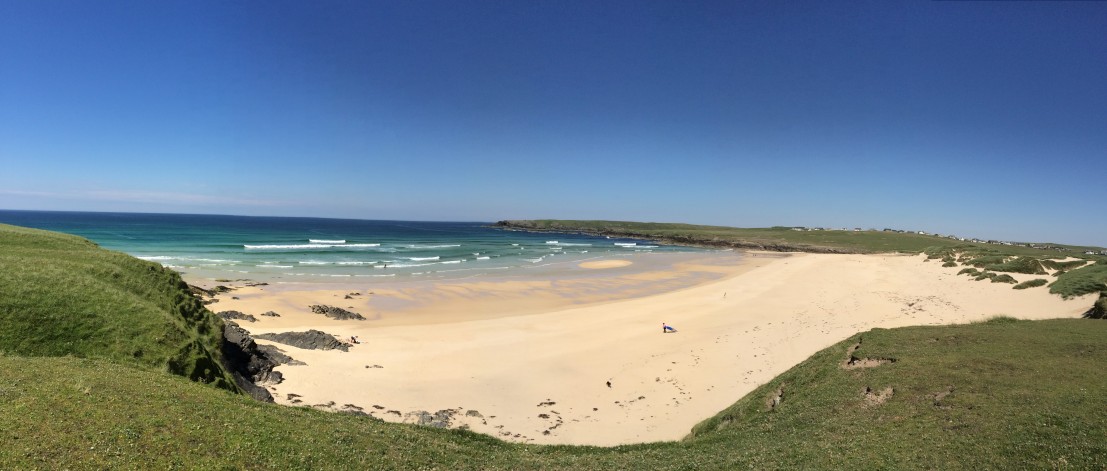 Moorland
The Island on the whole is very bleak, a lot of space and plenty of sky. It's hard to not have it bleed into the music. Theres a good history of music in the Hebrides, lots of bands and trad musicians renowned the world over, but through all the different styles and types of music one thing you can hear in it all is the space and feel of the place. It really has a mood all of its own.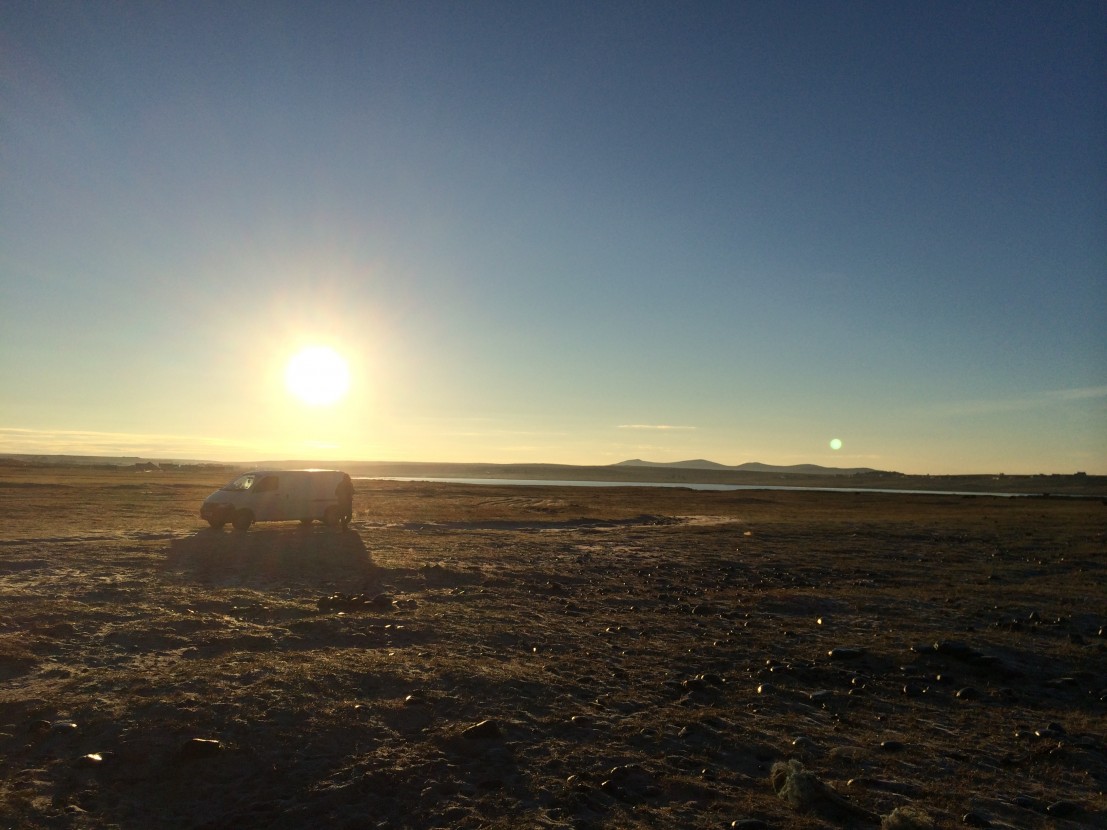 Barvas Machair with friends
The Barvas Machair is a bit of a focal point for me and my friends. Theres a real tight knit community of surfers on the island, and it's always the highpoint of the summer when theres a spontaneous get together after a late night surf. Fire, beers, friends, sunset. What more do you need?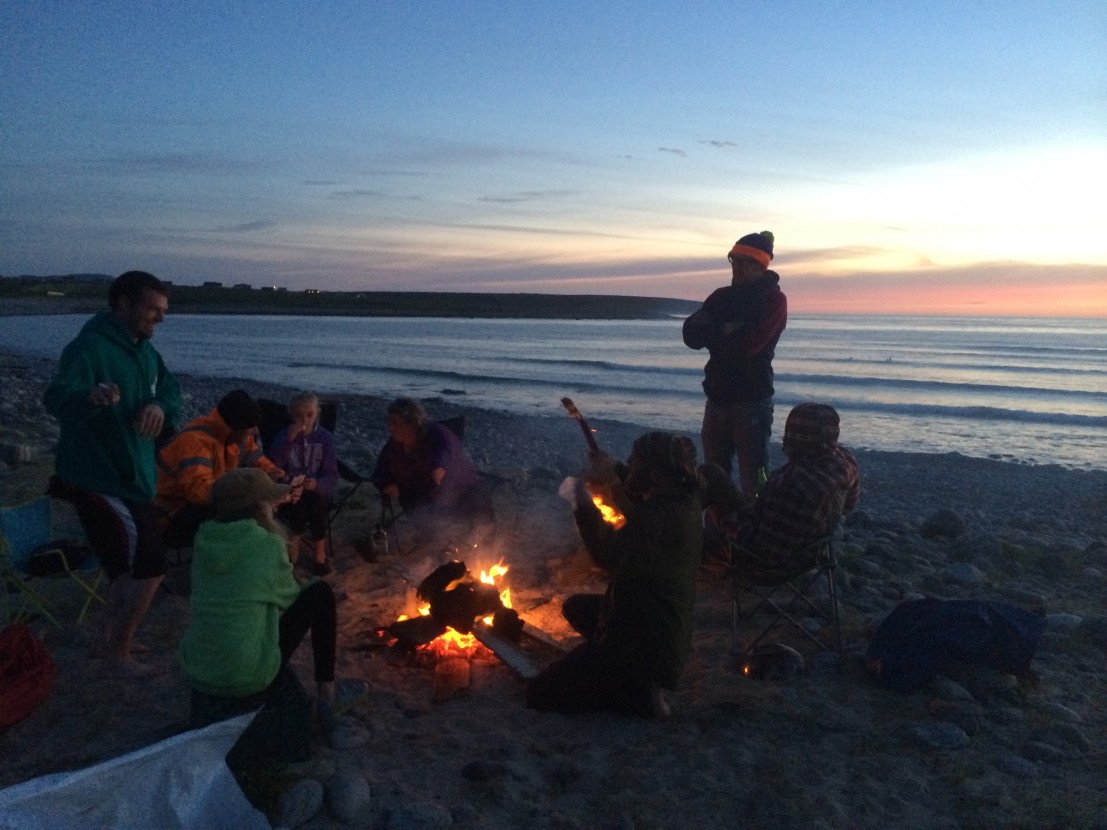 Home Croft
A 'Croft' is a small farm found on the west coast and the islands of Scotland. Those of us who run working crofts are called Crofters, and there's a real dedication and love in this part of the world to keep the tradition of small-scale subsistence farming alive. Me and my father keep a small flock of sheep together, and this picture was taken in late May, towards the end of lambing. Its a long winter, it can be rough and very hard on the animals, but seeing a field full of lambs on a beautiful spring evening makes it all worthwhile.
C.Macleod's debut album is due for release on Country Punk Records (via BMG) in early 2018. He plays the Social in London on September 25th.