3. Ryan Adams – Rock N Roll (2003)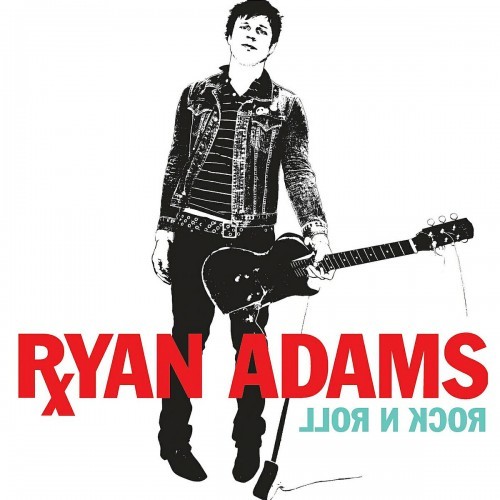 One of the most prolific artists of the past fifteen or so years, Ryan Adams' career has carved him out to be one of the finest and most respected singer-songwriters around. His solo albums Heartbreaker, Gold, Cold Roses, Ashes & Fire, Jacksonville City Nights – all shining examples of nye on flawless song craft and borderline lyrical genius. Perfection though, comes at a cost – and in Adams' case, the term 'prolific' doesn't align itself all too well with the all important necessity of 'quality control'.
Rock N Roll, released in 2003, was without doubt a contractual obligation. A two finger salute to his then label Lost Highway after they rejected his sprawling ode to depression, addiction and heartache that made up Love Is Hell (which, was eventually released just a few months later). After the huge commercial success of 2001 breakthrough album Gold, the suited label heads deemed its follow-up to be too bleak and ushered Adams back into the studio to record something more 'suitable' for his ever growing legion of fans. Two weeks later he returned with Rock N Roll, or rather, to coin a phrase from Spinal Tap, a "Shit Sandwich".
An overblown, sloppy, cock in hand pastiche to Adams' heroes and current music biz buddies, listening ten years on – it really is as bad as we remember, albeit now at least we can have a little LOL about it thanks to a bucket load of hindsight.
Recorded with Ryan's best friend Johnny T on drums and a long list of unlikely contributors – namely Green Day's Billy Joe Armstrong, Smashing Pumpkins' Melissa Auf der Maur and er… Parker Posey – Rock N Roll (whether intentional or not) was an attempt by Adams to appear more 'cred'; to shed the nu-country poster boy image by revealing to the world that he actually enjoys to shred a guitar from time to time. It's just a shame the songs didn't live up to his ego.
An embarrassing listen from start to end with few (read: two) saving graces, it's hard to focus on any one bad element so we'll instead set you a challenge: If you can make it all the way through the sub-Oasis drudge of 'Shallow' without feeling just a little bit ashamed of yourself, drink a shot of something strong. Repeat this process with each subsequent track and, if you make it to the end of the record's fifteen songs (you won't): you'll be drunk, miserable and terribly confused – much like poor old Ryan was at the time.
Rich Thane
2. David Bowie – Never Let Me Down (1987)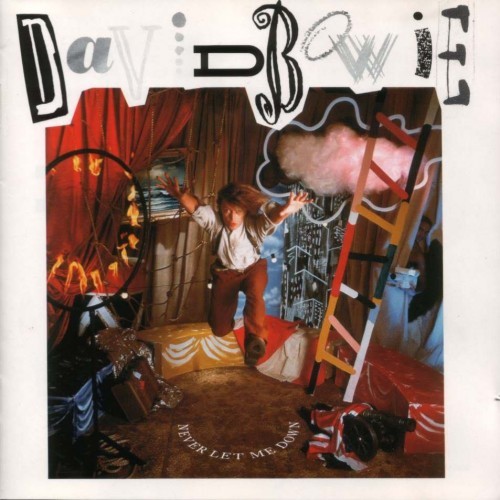 Never Let Me Down isn't just the worst album in David Bowie's career, it's one of the weakest records by a major artist you'll ever hear.
For all the bluster about Bowie's ill-conceived experiments with industrial production, jungle beats and cosying up to the likes of Trent Reznor in the nineties, there was at least evidence there of trying to push some kind of envelope (however unpalatable it might have sounded at times). Nevertheless, that period of his career also produced some tracks that rank among his finest latter years works ('The Heart'sFilthy Lesson', 'I'm Afraid of Americans') and in Rolling Stone's review of Never Let Me Down, writer Steve Pond pointed out that Bowie's "ace in the hole is his ability to give even disappointing albums benchmark hit singles." That was not the case here though.
Never Let Me Down is the sound of one man embracing a genre sound and falling into the trap of not looking beyond own self image. By the mid-80s, riding high on the success of Let's Dance (and perhaps as a result of almost absolute acceptance) he floundered creatively. That decade was an artistic test for most of modern music's greats. Those who had released seminal works in the late sixties and early seventies found that the eighties offered a more challenging market to conquer. Celebrity suddenly dominated on an unprecedented level, with the surface now judged to be as important (if not more) than the depth.
" quality="90" }
It's easy for even a semi-serious Bowie fan to avoid the 1987 disaster altogether and chances are you've never heard of a single track from Never Let Me Down. The trio of singles the album produced barely even register a reaction when I name them to a friend who knows every nuance of the Berlin Trilogy, every dramatic chord change on Ziggy Stardust and Hunky Dory; it's almost as if I've made them up. We watch the video for 'Time Will Crawl' together with similarly aghast expressions: it's musically, artistically, emotionally bankrupt. Like most of the record, it sounds like a commission for a direct-to-video eighties erotic thriller starring a post-St Elmo's Fire Andrew McCarthy, soundtracking a badly edited montage that sees the protagonist wind up in bed with the woman he's meant to be investigating.
" quality="90" }
The low point of the record is undoubtedly 'Glass Spider' which verges way beyond the parodic, with an introduction that recalls Spinal Tap's 'Stonehenge'.
Bowie would later call the record his "nadir" explaining that "I didn't really apply myself. I wasn't quite sure what I was supposed to be doing. I wish there had been someone around who could have told me."
Paul Bridgewater