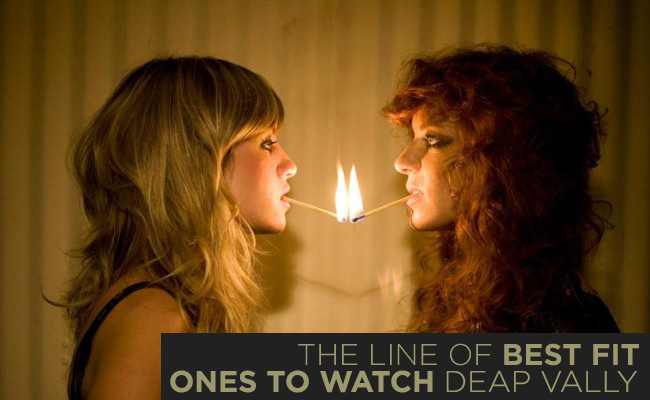 "Bad-ass bitches who know how to shred". Their words not ours, but we can't (or wouldn't possibly dare) argue with them.
Meet Deap Vally. The house-band for some yet-to-be-scripted Tarantino movie where the two Californian gals sweat out the spirit of rock n roll in short, gin-soaked bursts while fists fly and blood stains the floorboards. While the band has only existed for just over a year, Lindsey Troy and Julie Edwards already sound like they've been playing together for several lifetimes. Lindsey used sing for The Troys (alongside her sister) while Edwards is a veteran of the LA music scene, clocking up half a decade with Pity Party (as well as a stint drumming for The Raveonettes). The duo apparently met in a needlework class.
Producing brilliantly raw rock n roll that soars in all of the right places, it was lust at first listen when the pair fell into our laps earlier on in the year. Completely smitten with debut single 'Gonna Make My Own Money', we simply had to film them for our series of sessions and, upon encountering their vivacious personalities and face melting riffs first hand – they were always destined to be an important part of this year's Ones To Watch list.
We don't know too much about what 2013 will bring musically, but one thing's for sure – with Deap Vally around, we're sure going to have one hell of a party finding out. - Rich Thane