11) Braids – Flourish // Perish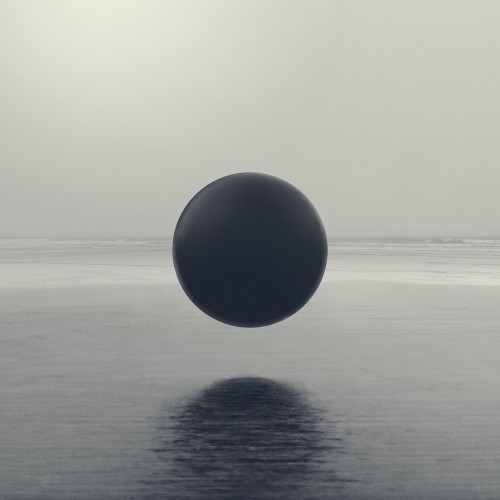 Buy vinyl on Amazon / Buy digital on iTunes
The second album by the Montreal trio saw a significant shift in development from their debut Native Speaker. Ditching the guitars after the loss of founder member Katie Lee, synths and vocals became the driving force with singer Raphaelle Standell-Preston coming off as one of the music world's most intriguing, complex and talented forces.
Standell-Preston's growing confidence in both her voice and the way it could be used gave Flourish // Perish a brave set of extremes to experiment with. On "Victoria" she comes across like Jonny Rotten on PiL's "Public Image" – playful, arrogant, petulance dominating her delivery and lyrics ("My father always said/ To get out of my head/ Maybe he meant to see what's next to me"). "Hossak" sees her melodic hold gradually and disconcertingly dehumanised to the point of fragments. It's uneasy to listen to at times, a vocal alienation demanding a response from the listener.
The band were generous in referencing their influences (Radiohead, Battles, Portishead) on Flourish // Perish in interviews. "We had never heard Aphex Twin and that's such an important artist for any musician," they told Pigeons and Planes back in July, "and that was really mind-blowing, being introduced to him. It was like, 'Wow! This is the Mozart of our time that I haven't heard and I'm 21'….I think that was why we changed over".
Our reviewer Laurence Day saw the album as an "emotionally overwhelming…capable of drowning you….an anthology of futuristic pop anthems sculpted from ice that exposes the machinations of the human mind." Indeed, as the record found its feet through a more synthetic musicality, it gained an equally compelling thematic standpoint around Standell-Preston's layered self-examination. "I think the biggest problems sometimes are within yourself," she has said. "I mean, you are of your body, and that's kind of what you need to get under wraps before you can do anything else." A bouncing sensuality and ache that stretches from the psychological to the sexual in an infinity loop makes Flourish // Perish a very charged record.
It is, perhaps, the most sexy album you'll hear this year. Paul Bridgewater
---
10) The National – Trouble Will Find Me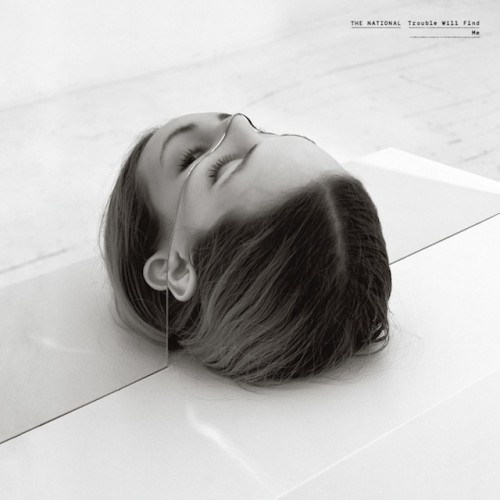 Buy vinyl on Amazon / Buy digital on iTunes
With every National record, die-hard fans of the band can release a collective sigh of relief. They've once again managed to brave the tempestuous fraternal (both literal and figurative) conditions synonymous with their creative progress and remain intact, despite the mounting level of pressure and expectation that greets the band's steady plod towards the upper echelons of alt-rock royalty. With this, their sixth full length, released with the kudos and anticipation that comes with being bona-fide, arena-filling big-shots, the stakes are higher than ever.
Not that you'd know it. The National have always been refreshingly normal – five friends who formed a band around divergent tastes, ostensibly to get drunk together after work in their local Ohio, who with wily wit developed an ability to craft some of the most gloriously gloomy artistic spins on white collar mundanity around. Doggedly dependable, they have continued to mine their rich vein of stately miserabilia to a point that ratifies their voice as relatable to those with everyday discomforts – be they social, mental, personal, irrational.
But with the eyes of the world finally upon them, the creative process behind Trouble Will Find Me was surprisingly cordial. Where progress previously trickled, ideas here flowed smoothly, as the band's most sleek, streamlined record to date found its shape. The band's now well documented chemistry acted as catalyst, rather than curse, and this positive atmosphere bore the most leanest vessel for their maturing vintage yet. Presenting the National's sound in its most elemental state allowed their guiling simplicity to reach ever growing levels of affective potential – striking quicker through the record's greater accessibility, but moving you deeper through the potent, slow burning depths of the band's characteristic irreducibility. Where anxiety previously manifested itself in throbbing desperation, Matt Berninger's self-consciousness now appears in a more assured, meticulous fashion. It may still be a record about death, but by presenting itself with wit, and composed self-reference and deprecation, its more graceful touch shows a persona formed through wisdom and experience, rather than youthful spit.
Not that the band are relaxing into armchairs just yet – more dynamically slotting into their groove. There's the beautiful, bleary eyed sedation of "Hard To Find" sitting alongside the tightly strung motorik pummel of highlight "Don't Swallow The Cap", whilst the classic intonations of "Slipped" sit along the quietly anthemic "Pink Rabbits". It's humourous and heartbreaking, cathartic and charming – packed with inviting niches to nestle up within, as its abstract world of realism tempers cynical worry with caustic observation.
The National named themselves in the manner of The Smiths – with words that, in themselves, meant nothing. Over the years, the band have continued to outgrow all comparisons with an oeuvre that now stands as its own definition. Trouble Will Find Me may be neither their most visceral or varied record yet – but it might just be their best, and without doubt the most cohesive collection to embody that meaning to date. Sam Briggs
---
9) David Bowie – The Next Day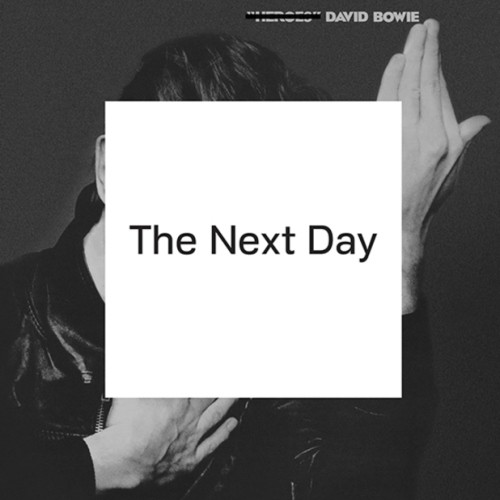 Buy vinyl on Amazon / Buy digital on iTunes
When it seemed that David Bowie had quietly slipped into a dignified retirement which no-one, surely, would have begrudged him, suddenly, there was remarkable news of not only a single, available to purchase that very day, but also an album, due for release shortly after.
In the context of the album, "Where Are We Now" – a moving backwards glance at The Berlin Years – was something of a red herring, although the record does indeed consider his past, ageing, and mortality. This is no gentle nostalgia for happier times though, neither on the title track's chant of "my body left to rot in a hollow tree", nor "I'd Rather Be High"'s stumbling "to the graveyard" or the striking question in "How Does The Grass Grow?" of "would you still love me if the clocks could go backwards?".
With the opacity and lack of easy answers that you would hope for from this most stylish and creative of artists, Bowie's return was triumphant – almost defiant. The knowing camp ("just remember duckie…"), the waspish barbs ("I'd rather be dead, or out of my head"), the nods to the back-catalogue, the still-present ire, and style and grace. The album's best moments include "Valentine's Day", a mid-paced, finger-clicking depiction of a character, all "tiny face" and "scrawny hands"; the furious anti-war song "I'd Rather Be High" (Bowie frequently sounds Really Quite Cross on this album); and the terrific closing duo of "You Feel So Lonely"… – sorrowful vocal, heart-grabbing string arrangements, "Five Years" pacing and sense of drama – and "Heat". This last provides a brilliant exemplar of what makes our finest, bravest musician of the past 40 years so irreplaceable; its spaced-out vocals, ominous noises and bangs, keening strings and disturbing, impressionistic, poetic words ending the album as only, truly, David Bowie could. Jude Clarke
8) Jon Hopkins – Immunity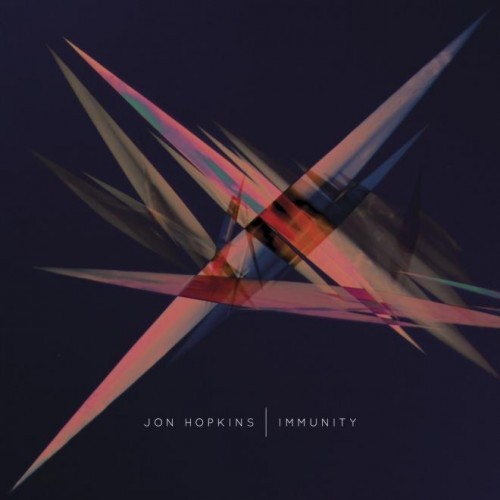 Buy vinyl on Amazon / Buy digital on iTunes
Perhaps the most critically acclaimed electronic album of 2013, Immunity is the outstanding fourth solo album from Jon Hopkins and a huge departure from anything he's done before. The last we heard of him, Hopkins deconstructed Luke Abbot's "Modern Driveway", one of the finest electronic tracks of 2012, and remoulded it as a solo piano piece. And following the successes of his collaborations with Kenny Anderson (King Creosote) and Brian Eno, he could have easily continued along the same ambient path to few complaints. On Immunity, though, Hopkins takes for the opposite tack. The album is the most dancefloor-friendly Hopkins has produced to date. Whereas the excellent Monsters OST, released in 2010, hinted at a more aggressive tonality to anything we'd previously heard, it stopped short of cavorting with balls to the wall techno – which is the dominant theme here.
The menacingly industrial opening track "We Disappear" – all synthetic grind and mechanical beeps – segues wonderfully into the pulsating "Open Eye Signal" (I defy you to stay in your seat) to set the tone. The pair showcase Hopkins' ability to dabble deftly with dark, chilling atmospherics, but – as he's shown so often – rarely does he turn up anything other than beauty.
Just as he brought a modicum of order to King Creosote's sprawling, meandering folkiness, Immunity hammers home the notion that few know how to stitch an LP together as well as Hopkins. After the breathlessness of the opening one-two, comes the expansive, ethereal "Breathe This Air". After the cumulative beast of a centrepiece "Collider", comes the gorgeous, piano-led "Abandon Window" – perhaps the most orthodox Hopkins track on the album.
The record is an absolute trip: a movable feast pressed to 12 inches of microgroove. At times, it will have you lurching for the nearest patch of danceable floor; at others, your head will be thrust back, eyes closed in bliss; while the finishing title track, with King Creosote on vocals, is the reluctant, melancholic, but acceptant dying embers. Finbarr Bermingham
7) London Grammar – If You Wait
Buy vinyl on Amazon / Buy digital on iTunes
There isn't another album in 2013 that captures emotional turmoil in the same way as London Grammar's debut – but the success of If You Wait lies in more than a simple duplication of motifs and cliché.
The album is bolted together by a studied array of cascading emotive faces that explore desire, regret, anticipation and fulfilment in its many forms. In any other decade, such themes would fall under a more suspicious gaze – and rightly so. At this very point in time – when bankruptcy becomes as attributable to human nature as much as our respective nation's finances – they're more relevant than ever. If You Wait is as a very modern response to the ticking time bomb of millennial angst and a deep seated uncertainty.
It's an "often stunning and deeply affecting album….written from the shadows", said our writer Phil Gwyn, and while a musically reductive affair dominates for the most part, space is expansively filled throughout. Elegant simplicity and a gently comforting production is backed by enough anchors to resonant fixed musical ports: "Metal and Dust" sounds like a lost track from Protection while Hannah Reid's shift-and-lilt vocal is an alchemy of the very best British voices from the last thirty years. It's telling that the musical support beneath her unwavering delivery is so reductive and varied at the same time; Reid is pushed dead centre without any compromise to the talent or musical potential of the band as songwriters and musicians. That said, "Strong" is an incredible feat of words and register, an imperceptible backing both drives and is led by Reid.
While it's not a ground-breaking record in the same way Portishead's debut was (sonically, at least), there is a warmth that shoots through every track – a glowing hum that resonates on a visceral level and confirms their status as one of 2014′s most assured homegrown successes. Paul Bridgewater
---
6) Nils Frahm – Spaces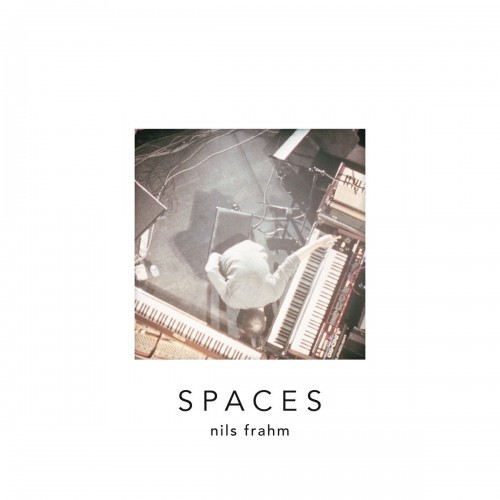 Buy vinyl on Amazon / Buy digital on iTunes
Spaces is a thing of beauty. A spontaneous, sighing, playful collection of semi-improvised passages, it is so much more than a live album, so much more than an exploration in live sound. It is an expedition into the shared experience – a living, breathing, multifaceted dialogue between Nils Frahm and his audience. The conversation doesn't begin at the beginning either, it begins in the middle, with "Improvisation For Coughs and A Cell Phone" – conventions be damned.
What we mean by this, is that Frahm (in the liner notes) credits this album-dividing piece as the inspiration for the entire project, the catalyst for an album now comprised of recordings taken from over thirty live appearances in a two year period. The rawest of Spaces' offerings, "Improvisation For Coughs and A Cell Phone" sees Frahm's compositional skills laid bare.
With nothing but a piano and a now recovered broken thumb, it opens with quiet mumbles from the man himself before giving way to cautious fluttering keys and cough-filled pauses. Feeding off the dry ambience and audience seat shuffles, Frahm's composition grows organically – swelling and filling the spaces it originally left untouched until it's innately intense denouement is broken by the sound of an phone ringing and the audience laughing. Seconds later, Frahm seems to mimic it's instantly recognisable rings as if gently goading whoever was responsible. And even though the tension is broken, something else replaces it, a silent conversation between artists and audience, an intimate, irreplicable moment in time captured for all to share.
There is more to Spaces though than just pure piano. It forms the core, as it always has with Frahm, but unlike its predecessor Screws, Spaces welcomes electronic adornments and percussive elements back into the mix. If opening number "An Aborted Beginning" sets the scene for what is to come, then lead single "Says" immerses you fully. An equally simple composition, its rolling synth arpeggios ebb back and forth, flowing to and from obscurity with the help of a delay button and increasingly elaborate adornments. Above and beyond that, it's a completely heart breaking piece of music, wrapping the listener up in its hopes and fears, the increasing euphoria too soon cut short by a tragic, sudden ending.
Drawing from the synthesizer heavy Juno, the signature solo pieces of The Bells & Wintermusik and the restless intimacy of Screws, this is not merely a collection of new and old songs. Teaming with life as much as it is decay, Spaces is collection of old songs made new, and new songs made old, all captured in their fleeting instances, never to be relived in exactly the same way. It is Frahm's ceaseless mastery – whether we're talking the urgent dramatic delivery of numbers like "Hammers" and "For – Peter – Toilet Brushes – More" or the melancholic sweeps of tracks such as "Over There, It's Raining" – that Spaces finds its strength, but it's in the open dialogue between artist and listener that this record finds life. Lauren Down
---
5) Daughter – If You Leave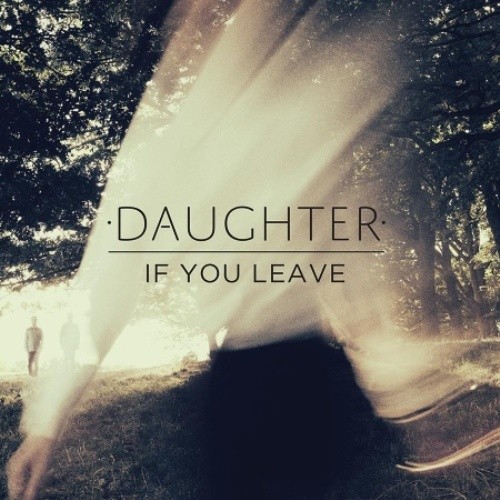 Buy vinyl on Amazon / Buy digital on iTunes
Almost nine months on, and Daughter's phenomenal debut If You Leave still leaves you gasping for air after mere seconds. It's the kind of music that sits in the pit of your stomach, sinking deeper and deeper with every beat; it's a mighty sledgehammer of feelings guided at your temple, a wolf in folk's clothing, primed to tear apart your ribs to gorge of the fleshy, exposed innards you try so damned hard to stow. It takes you by the throat, by the heart, by the scruff of your neck, terrorising your inner psyche with intense mortal emotion, forcing you to feel myriad agony. It's a rare album that, with every single listen, makes you relive such trauma. But, with such a rare album, that does cause such a visceral, physical reaction, you'll be hard pressed to stop compulsively pressing repeat.
Elena Tonra, Igor Haefeli and Remi Aguilella missed out on a coveted Mercury nomination due to a technicality (technically, as 2/3 weren't born in the UK, they're 'not a British band' apparently), though they did score a major gong from AIM – Independent Album Of The Year. However, silver and gold and pretty ribbons aren't an indicator of quality, so we shouldn't be too bitter about the snub. Even if they totally would've won. They've gone on to fair pretty well commercially, reaching number 16 in the UK Top 40, and becoming a bit like Britain's answer to Sigur Rós (i.e. the BBC really like plonking them over everything – 'Youth' was famously the soundtrack to this year's Tour De France).
Released back in March, If You Leave garnered well-deserved praise for the young London-based trio. Here at Best Fit, it got a whopping 9.5/10, and countless other outlets had similar views on the record. Some contrary blighters put it down, but stuff 'em, they're wrong – it's an incredible culmination of their journey to date, from immaculate EPs to lauded festival appearances. Comparisons were drawn to The xx upon its release, which isn't exactly accurate, as musically there's little similarity, but they do both call a similar emotive territory home. Everything's hushed, glasslike and frail. Silence and dynamics are instrumental in their tonal recipes. So, yes, there are links, but they're tentative and more thematic than sonic.
The tracks on If You Leave are all of the utmost quality – there are no weak links, and even though it might seem like a trial by emo, and it is definitely on the depressing side of music, it's not a record you'll want to skip. You'll be addicted to the noises they weave, becoming emotional flagellants. Even though the shortest track is very almost six minutes, and the longest exceeds eleven, you're so wrapped up in Daughter's cocoon of sorrow that the time will slip by like sand through your fingers. It is a sad album, no bones about it. It's rife with heartache, loss and self-doubt. One memorable line in 'Smother' is exemplary of the record's themes as a whole: "I'm sorry if I smothered you/ I sometimes wish I'd stayed inside my mother/ never to come out." It's utterly tragic, and is notorious for reducing audiences to tears during live renditions.
Highlighting one or two tracks feels like a redundant process; every track is a thing of sheer beauty, capable of shattering your mental state like porcelain. From 'Winter"s brittle shards of guitar, to the indie-folk spectacle of 'Amsterdam' – which features just a smidgen of sass from Tonra – you'll be captivated. From the slow post-rock build of 'Shallows' to the adolescent anthem 'Youth', Daughter will relentlessly rock your foundation. But you'll want them to. Like sirens at sea, Tonra, Haefeli and Aguilella will lure you to your demise, and you'll be happy to let them. Heartbreak has never sounded so perfect. Laurence Day
---
4) Nick Cave & the Bad Seeds – Push The Sky Away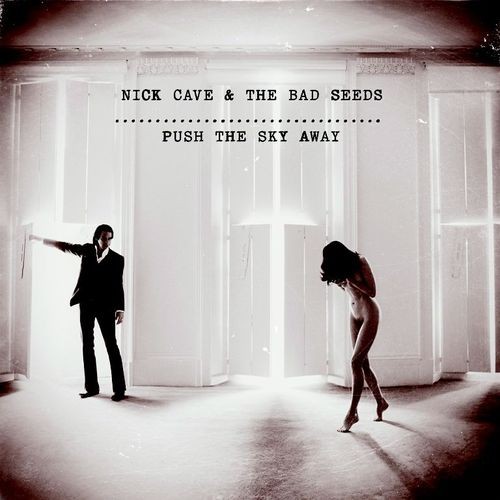 Buy vinyl on Amazon / Buy digital on iTunes
Of course, it would be ridiculous to claim that Nick Cave had anything whatsoever left to prove in 2013. Look at it from a certain angle, though, and Push The Sky Away had more riding on it than the average 15th album (17th, if you count the two albums with Grinderman) by a songwriter who was long ago lifted on the gilded pedestal reserved for genuine legends.
Although far from catastrophic, Cave's output since 2008's colossal Bad Seeds album Dig, Lazarus, Dig hadn't quite hit the heights you'd expect from the artist responsible for, say, The Good Son (1990), Let Love In (1994) or The Abattoir Blues/The Lyre of Orpheus (2004). The second, self-titled Grinderman album from 2010 excelled in white-knuckle rage and high-energy onslaughts, but the songs lurking deep beneath the glorious racket left few lasting impressions, the sketchy lyrics in particular falling short of Cave's stellar standards. The Bad Seeds have always operated a liberal personnel policy, with members coming and going according to the needs of the material that is currently being worked on. Even so, the departure of Mick Harvey, Cave's musical co-pilot since pre-Birthday Party band Boys Next Door in the late 70's, must have given some cause for concern.
All of which makes the artistic rejuvenation of Push The Sky Away even more remarkable. No longer content with the ballads/rockers split we're used to with the Bad Seeds, the album rebooted both the band's sound and Cave's songwriting. The advance word had this pitched as a restrained album. As such, you'd expect to encounter similar settings to the love-torn balladry of 1997′s The Boatman's Call or the stately calm of No More Shall We Part (2001). However, the album turned out to be far from hushed.
In the absence of much guitar following Harvey's exit, there was little here that could be neatly filed under rock 'n' roll. The hypnotic, simultaneously mournful and barbed "Jubilee Street" and the colossal time- and place-shifting stream-of-(un)consciousness centrepiece "Higgs Boson Blues" came closest to out-and-out muscle-flexing, but both unfurl at an ominously unhurried pace, evolving from scratchily minimalistic beginnings to swirling crescendos that straddle the massed power of economically administered strings and a choir. The former quickly became the highlight of the triumphant tour that followed the album's release, with live takes gradually building up to the fifth gear and escalating from there as Cave and Bad Seeds whipped each other into a barely controllable frenzy.
On the other hand, although keyboards and Warren Ellis' hugely expressive violin dominate, there was scant evidence of conventional Bad Seeds piano-led ballads either. Singles "We No Who U R" and "Mermaids" (built around what could be the Bad Seeds' most expansive chorus yet) initially seem to fit the bill, but closer listens reveal they're not quite standard practice. The former's stately calm is disfigured by subtle colourings – looped violin squeals, wails of a strangulated flute – that soon infuse the song with cryptic menace. The latter pitches Cave as an observer, commenting on other people's doings instead of hogging the spotlight as the star of his own story, locating fresh angles to his eternal thematic trilogy of love/sex, violence and religion in the process. The moments when the album shredded the Bad Seeds rulebook completely proved even more compelling. Set to a rumbling bass line that churns back and forth relentlessly like the waves on a stormy sea and culminating in a string-soaked coda of startling dark beauty, "Water's Edge" – with Cave again peeping through his curtains, commenting on the world outside his window– must count amongst the band's most powerful moments. The simple, hymn-like melody of the title track seems destined for bombast, only to be allowed to fade gracefully amidst an eerie ocean of static.
All told, Push the Sky Away showed little interest in resorting to familiar tricks. Whilst slow-burning, it's a tense, fractured, bristling listen that grows in stature and intensity with each listen, gradually becoming much, much more than the sum of its hugely impressive parts and reveals rich new details even now, months after its release. The sustained levels of inspiration and innovation found here would be truly remarkable for a hungry, up-and-coming band. From an outfit with nearly 30 years under their belt, it's genuinely awe-inspiring. At the stage of their musical journey where most bands release albums grudgingly, predominantly as a reminder that they're still alive and playing in a town near you, Cave and co. shredded most of their comfortable mannerisms and devised an entirely new, experimental sound that's still somehow recognizable as the Bad Seeds. The result was one of the very finest achievements in a catalogue littered with gems and proof that sometimes, experience and staying power far outweigh the thrill of the new. Janne Oinonen
---
3) Janelle Monae – The Electric Lady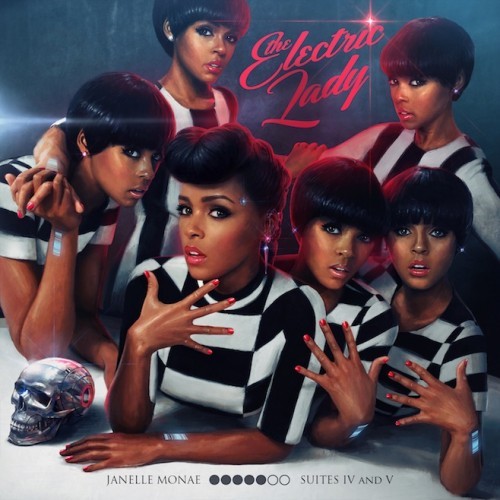 Buy vinyl on Amazon / Buy digital on iTunes
There's little doubt that Janelle Monea a student of the classics, but The Electric Lady is much more than an exercise in genre homage. While it does hold a great reverence to authentic sounds, from the stabs of horn ensembles and weeping soul strings to those those cheesy Michael Jackson-esque slide guitars, it also has a great deal to say for itself by re-articulating these combinations into a thoroughly modern shape. The grandiose spaghetti western sound of the opening "Overture" segues right into the sexual stomp of a Prince collaboration which is all lithe guitar strokes and wonderful, panting drums. Lead single 'Q.U.E.E.N.' featuring fellow neo-soul queen Erykah Badu, with its slapping Parliament-esque bassline and sassy lyrics, sews the seeds of empowerment which guides the record's theme. Similarly the title track with Solange Knowles is a bit of a girl power anthem; lush, poised and empowered, it breaks down the traits of an electric lady against a fuzzy soft funk backdrop, and comes with an irresistible chorus.
Here it becomes clear that the eponymous Electric Lady is designed as an aspirational figure and such ideas of feminism recur throughout the album, questioning as above but mainly positive, as suggested by the all-female cover and the video for "Dance Apocalyptic" – which must be hands-down the catchiest tune of the year. Moreover though it's a record about embracing one another, about shirking the idea of 'otherness' or 'queerness' which Monáe co-opts so well in her own image (rarely seen out of a black and white tuxedo and with her trademark shaved in haircut, she's a refreshingly unusual sight for a female popstar). During one of the (mostly very annoying) radio DJ interludes, a caller claims "robot love is queer" and gets quickly shut down for his ignorance. This thread of acceptance and understanding being paramount runs through the album lyrically but is also largely implicit in the fact that it's a record about an android (an other) which is so flush with soul and humanity.
"Ghetto Woman" – a tribute to Monáe's mother – is propped up by funk and empathy as she cries out "all you ever needed was someone to free your mind", and "Victory" marks perhaps the most unashamedly blunt greeting-card positivity in her oeuvre with the genuinely uplifting chorus line "to be victorious you must find glory in the little things". Some of this might sound trite, but as an R&B artist her responsible and intelligent lyricism is not only quite rare, but marks her out as a well needed role-model for the genre. Perhaps Monáe's biggest triumph is simultaneously representing authentic R&B, real classic blue eyed soul, while also tearing to pieces the hollow sexualised counterfeit of the genre which has become so ubiquitous in the charts. "Primetime" a weary ballad with Miguel, demonstrates her affinity for the classic sounds, while her risk taking shows on "What An Experience" – a Mediterranean beach pop track so completely ludicrous and brilliant that only she could pull it off. Above all else the songwriting on show here is incredible, and almost every track on the album could easily represent the pinnacle of most other artists careers, but for Monáe is just another song – it is almost impossible to pick out highlights from such a strong pack.
All in all, it is one of the most exceptionally realised albums to enter the world since her last release, and confirms that both as an artist and a role-model Monáe really ought to be celebrated as Electric Lady number one. Chris Tapley
---
2) Julia Holter – Loud City Song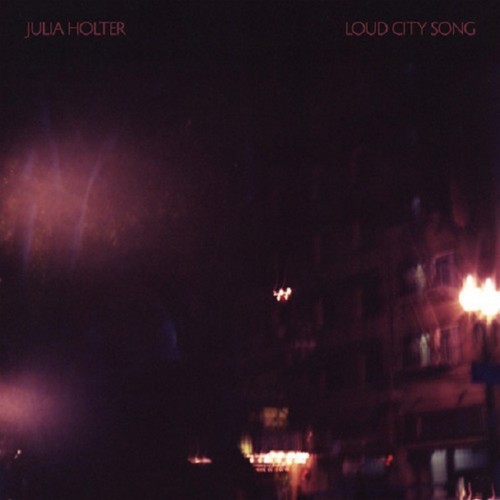 Buy vinyl on Amazon / Buy digital on iTunes
If ever there was a contemporary example of the parallels between music and art then Julia Holter would be an appropriate case in point. Of course, music is art – it tells a story, provokes emotion, elicits thought and incites debate – but rarely are musicians truly 'artists'. Julia Holter creates more than just sound: her songs paint abstract pictures where it's the little details that count.
Partially inspired by the '50s novella and musical Gigi, Loud City Song is explicitly an abstraction of a city, and in particular Holter's place of residence, Los Angeles. She perceptively relates the classic romantic Parisian story to contemporary LA and its media's fascination with celebrity: "It's about feeling bombarded by the loudness of gossip, when you go on Huffington Post, the most popular stories aren't really about the world, they're about Kim Kardashian's weight. When I happen to turn on a television, the advertisements are the loudest thing" she explained in a 2013 interview.
The methods used to create this depiction are a divergence from the spectral, soporific nature in which Holter has become somewhat synonymous with. For example, the recording of 'Horns Surrounding Me' involved Holter climbing on to a roof in her neighbourhood Echo Park and playing tag with a friend. The sound of a running, breathless man is representative of one fleeing from photographers, with the encompassing horns, blaring trombones and erratic, unruly sax portraying unwanted paparazzi. Although social commentary in music isn't uncommon, it's this implicit subtlety and Holter's unique illustration of a place and its inhabitants that makes Loud City Song such an interesting portrayal of voyeurism and celebrity fixation. Instrumental techniques and field recordings are effectively used to outline the undue noise and crassness in cities and the societies within them.
Holter's lyrics are routinely cryptic; since her 2011 debut Tragedy, she's buried herself unusually deep in her albums. This perhaps accounts for the dreamy and impenetrable quality that Holter fans admire most about her music, and it's what singles her out from the contemporaries that she's so tenuously compared to. Holter subverts the usual confessionalist approach to songwriting and in turn there's a seeming lack of connection with her as a person. But that's where she is misinterpreted as a reserved songwriter: Holter relies heavily on musical craft and instrumentation to create sentiment and emotion. It's personal and at times poignant without being autobiographical. Instead of overruling lyricism Holter's vocals are often hidden and muffled yet fluid and lingering, acting as a supplementary instrument – but the narratives are infinitely distinct.
Loud City Song's sound is difficult to pinpoint: experimental pop interplays with the influences that inform it, such as John Cage, Laurie Anderson, Joni Mitchell and Robert Wyatt, yet it enamours in its own empirical world of sound. 'Maxim's I' for example evokes an atmosphere that directly alludes to Gigi with its sedate pace, captivating strings and soft, opaque vocals that are as romantic as the city that inspired its story, yet the disturbance of LA's cityscape is still present.
In all, it's the explorations of sound and bold yet gentle orchestrations that makes Loud City Song a perfect example of Holter honing in on her talents by evoking mystery but retaining enough openness to keep her sound in constant flux. Like her previous works, Loud City Song requires time and patience, but once you grasp its intent the investment will feel wholly worthwhile. Hayley Scott
---