25) Hookworms – Pearl Mystic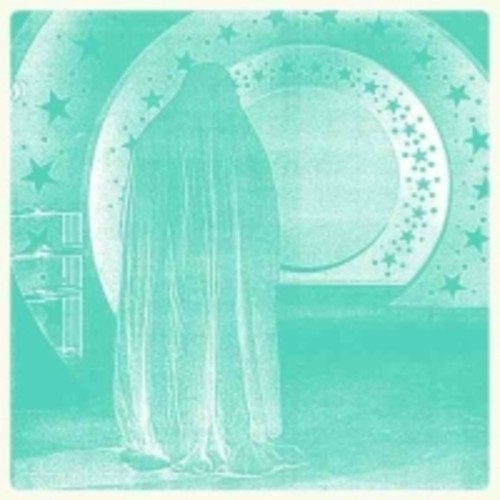 Buy vinyl on Amazon
With ears being turned back on to all things lysergic of late by the likes of Tame Impala, Wooden Shjips, TOY and the perfectly timed reformation of pychlords Loop, Leeds 5 piece Hookworms' debut album accidentally tapped into this psych-geist by dropping this incredibly assured debut. Pearl Mystic is expansive but direct, druggy but focused.
Instead of the usual pysch-babble, the vocals here are bratty, Cedric Bixler-like in their approach but recorded low enough in the mix to not have to deal with any existential angst of subjects like death and stuff whilst tripping out to the surprisingly placid second half of the album. It's a fantastic debut full of the kind of swagger and confidence that demands attention. Yeah sure, it looks to the past for its influence, but it isn't retrogressive at all -it's Hookworms. Chris Todd
---
24) Savages – Silence Yourself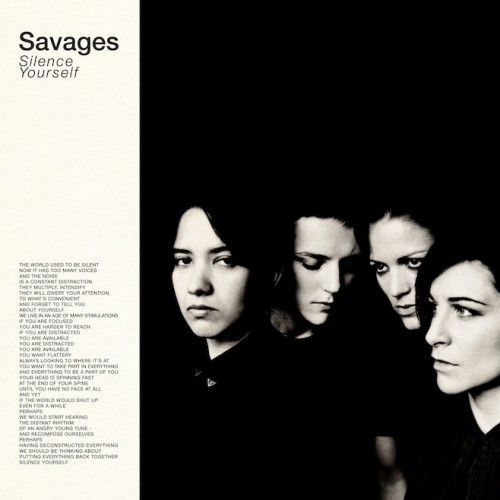 Buy vinyl on Amazon / Buy digital on iTunes
Savages aren't messing about; look at how seriously they peer from the darkness on that album cover. They are serious and they have serious things to say. In interviews they don't so much answer questions as they recite points of a manifesto, speaking slowly and purposefully, careful not to contradict their band ethos. Their perceived humourlessness and the extent to which their self image is so carefully manicured might be utterly laughable, were it not for the fact that they're really fucking good at what they do.
Their brand of frantic post-punk revivalism is so intense it's practically in a permanent state of convulsion. The sharp riffs and howls are all edges, and it isn't until the surprising jazz outro where a breath can be caught (itself a bit of a middle finger to expectations). It's precisely the group's directness and bloody mindedness which makes them so exciting though; there's a refusal to bow to subtlety, so often considered a desirable quality, and its absence here works brilliantly for them in every way. Silence Yourself is a thrilling ride which, in spite of its obvious use of influences, manages to say something that's actually audible above the din of modern life. Chris Tapley
---
23) Forest Swords – Engravings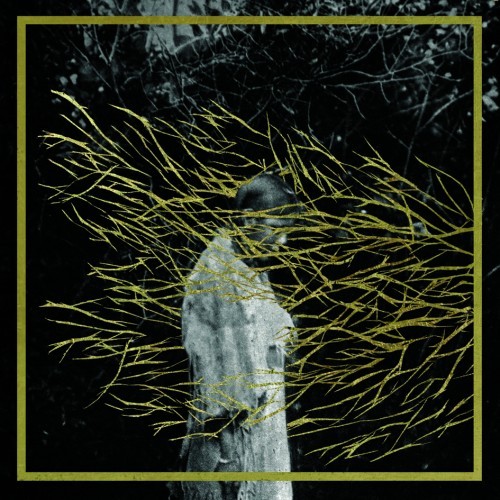 Buy vinyl on Amazon
Matthew Barnes exists not only in a league of his own, but in a world entirely of his own making. Emerging from Merseyside in 2010 with his incredible Daggers EP only to disappear almost entirely without trace, it was with great excitement that we greeted the news of his debut album proper. Engravings is a thrilling, sparse yet somehow altogether grandiose adventure in sound. Biting, oblique layers reveal themselves anew with every listen. "Thor's Stone" is a broad, sinister number whose sparse pulsating beats play on the silences while tracks like "An Hour" display a more minimal approach still. If nothing else were ever to be uttered about this record, Barnes own words would more than suffice – "music is design with texture." Lauren Down
---
22) Killer Mike & EL-P – Run The Jewels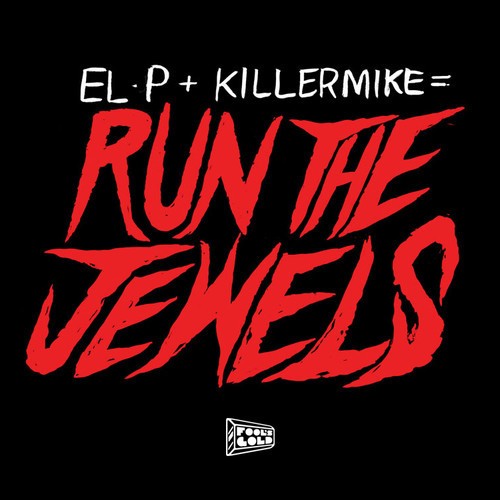 Buy vinyl on Amazon
Released as a free download and billed purely as a blowing off steam collaboration for its creators, themselves coming off the back of releasing two of last year's best hip-hop records, Run The Jewels is a surprisingly cogent and forceful statement.
That statement is raw as hell; angry, sardonic and emboldened by the fact that they clearly don't give a fuck. The beats throughout are grimey and nasty in the most pristine, exceptionally produced way. It's nowhere near as overtly political as Mike's R.A.P Music, nor as inward pointing as El-P's Cancer 4 Cure but instead finds a middle ground which breeds a crossover of braggadocio with rabid discontent towards 'the establishment'. The real jewel here though is the wicked sense of humour and bonhomie the pair lace throughout, never more obvious than Prince Paul's charm offensive on "Twin Hype Back".
For a hip-hop record it's pretty short, clocking in at just over half an hour, and that brevity along with the raw attitude and big personalities makes for a sucker punch experience which begs to be repeated instantly. Chris Tapley
---
21) Kanye West – Yeezus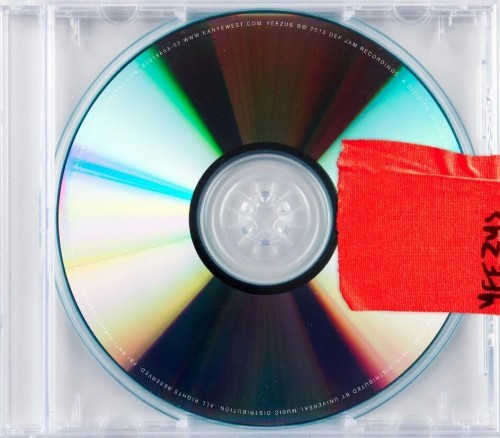 Buy digital on iTunes
Yeezus could very easily have been Album of the Year and the best of Kanye West's creative output. Ultimately and regrettably, it isn't. Instead, it does stand as probably the most important record of any genre all year (no other record has provoked responses like it, positive or negative). It also stands as yet another pivotal point in West's unravelling career to date. Ever since 2008′s 808s & Heartbreak, the Chicago rapper has seemed hell-bent on antagonising just as much as entertaining. "As soon as they like you, make them unlike you," he remarks on the typically bombastic "I Am A God" whilst in the now-infamous Zane Lowe interview he spoke about how he "knows how to make perfect" but simply doesn't want to.
But don't be mistaken, Yeezus isn't just a case of the emperor's new clothing line. Despite West's claims of the record being void of "radio-friendly hits", some of the album's strongest moments are indeed up there with the rapper's all-time best, from jarring opener "On Sight" to the tour-de-force of "New Slaves". But reportedly rush-released after some last-minute help from Rick Rubin, it's this tail-end of the LP and its subsequent filler tracks that prevents it from the brilliance of My Beautiful Dark Twisted Fantasy. With Yeezus then, West manages in his goal to deliver something more thought-provoking than perfect-sounding. Luke Morgan Britton
---
20) Kurt Vile – Wakin' On A Pretty Daze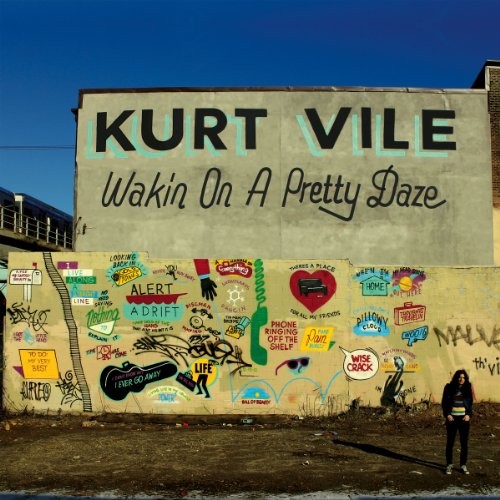 Buy vinyl on Amazon / Buy digital on iTunes
Kurt Vile's never felt like a guy in a rush. His vision of Americana is borne of a widescreen imagination, depicted on spacious planes and hypnotic, broad brush strokes – a scope enacted with a gentler intent than ever on this year's Wakin On A Pretty Daze. Concerned not with direct hits, Vile (real name, honest guv) instead here opts for a more groove focused structure than a necessarily standard ones – allowing their spiritual serenity to unfold at their own pace, and their infectious melodies to accumulate and integrate with and upon each other to reach their slow-cooked fug. Call it a slacker ethic at your peril (this marks Vile's fifth album since 2008), but it's an aesthetic without a guaranteed delivery date, instead preferring to arrive at its conclusion in its own time zone, via its own wonderfully mazy route. Halfway between a heartland tradition and a freeform abandon, its pleasant abstraction delights with a dreamy quality, rather than a direct one, and an introspective drive, rather than an interactive one.
Not that the tracks here are in any way self indulgent – although many reach towards the ten minute mark, they demand an instant hit of the rewind button. When the lead single ("Wakin' On A Pretty Day") dropped in the cold, dark early months of the year, its blissful escapism did enough to conjure a summer tranquility that, momentarily, it was easy to forget that it was dark by 16:30.
Riffing from an older perspective, the lyrical themes here represent Vile's steps toward becoming a father, and a realisation of those influences external to music. With a wider perspective, Vile's ever glorious songwriting chops come free of self-consciousness and urgency, to be replaced with a depthless, delirious daze. In the face of the tension of our ordinary agonies, this is a record to get lost in – with its vividly rendered shimmer, warm luminescence and mellow mood. Sam Briggs
---
19) M O N E Y – The Shadow of Heaven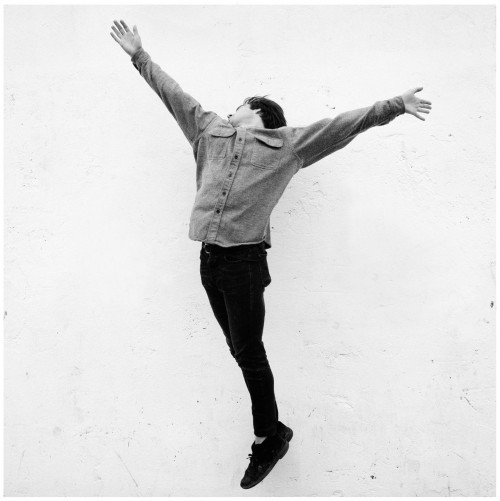 Buy vinyl on Amazon
At every turn, Jamie Lee and his troupe of capital R-romantics set themselves up for a fall. From adorning their debut single with a shot of Lee, stark-bollock naked, clutching a rifle, to the spidery, philosophical poetics of their interview personas, and the grammar-defying, two fingers up to SEO analysts and sub-editors that their name represents, M O N E Y pitch themselves as aggressively, unashamedly radical.
Their approach is ostensibly reminiscent of aspects of postmodernism – their constant musing on essential value, their discontent with imbued hegemonic structures, and a move from totalising metanarrative to finding the meaning in individual action, moment, and instinct. The band's frequent reference to the discourse of traditional religion feels equally postmodern in its mimicry technique – that with a deprecating, knowing doff of the cap to the metanarrative they seek to undermine, they can absolve language of its imbued meaning, and find a new spirituality. The choral tinge of "Hold Me Forever" feels more a tribute to the ephemeral, semiotic warmth of a human touch, rather than the implied eternal in a religious community.
As lofty as these intents might feel, you'd never know from their sound. The record's sonic cocktail is much less sharp than the rhetoric of the barman, and revels in a ethereal, haunting beauty – laced with swooping, glassy atmospherics, breathless euphoria, and just a touch of early Verve. Rather than the surreal menace of their off-page musings, their lush, swelling tones feel optimistic, and never overly unconventional.
Agree with them, or write them off as abstracted lunatics, The Shadow of Heaven is an incredible persuasive push for thoughtful guitar music, in an often vacuous mainstream. The best manifestos aren't written to be easily digestible, or to be agreed with en-masse – they're reactionary hyperbole from the disaffected. M O N E Y know that they, and the rest of us, fell a long time ago, but on the basis on The Shadow of Heaven, their passionate howl from the gutter might be the only way of looking up at the stars. Sam Briggs
---
18) Waxahatchee – Cerulean Salt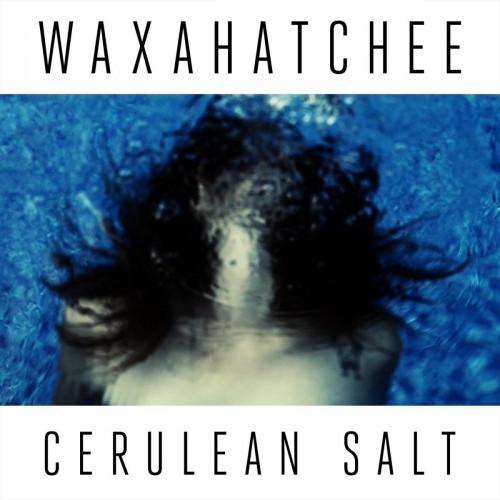 Buy vinyl on Amazon / Buy digital on iTunes
One of the best things about Waxahatchee's Cerulean Salt is the other gems it revealed, like some big secret hidden in plain sight all this time. Of course, a brilliant record all on its own and deservedly one of the best of 2013, but discovering that Katie Crutchfield had another record, American Weekend, under her belt as Waxahatchee plus recordings under the names of the Ackleys and the superb P.S. Eliot, the latter with her twin sister Allison who's also given us great music with her band Swearin', just makes everything that bit sweeter, like discovering you can fit that old jacket in the back of the wardrobe again…then finding a tenner in the pocket.
"I have a hard time writing songs that aren't sad", commented Crutchfield in an early interview for Cerulean Salt but don't let that fool you into thinking this album is a depressing listen. Yes, she sings "I left like I got my way / but truly I left with nothing at all" on "Hollow Bedroom" and "we never had too much to say / I can't feel a thing" on "Lips and Limbs" but more often than not there's a real spark and passion here that makes it an invigorating and uplifting experience. Whether it's Crutchfield's gorgeous Alabaman drawl, or the crunch of electric guitars that maintain the punk roots of her music, there's always something to hold on to… and yes, to love.
It's the clarity of Cerulean Salt and Crutchfield's vision that stands out the most; although there's a ramshackle, skeletal feel to the way the record is played and produced I've not heard a more honest album this year. Tales of relationships are delivered casually and conversationally: Crutchfield remains relatable in a way that few singer-songwriters manage without becoming embarrassing or cheesy. This is music that's as down-to-earth and painfully real as Chan Marshall or Elliott Smith, yet played and sung with a primitive joi-de-vivre that lifts it way above dark introspection – I defy you not to yell out along with Crutchfield when the grungy guitars of album highlight "Misery Over Dispute" kick in.
Some 90s alt. rock deserves to be left right where we found it but thanks to the work of the brilliant Crutchfield twins we're revisiting the very best of it, and Waxahatchee's Cerulean Salt is as good as some of that decade's best records. By delving into the past, we've got one of the highlights of the year. Andrew Hannah
---
17) John Wizards – John Wizards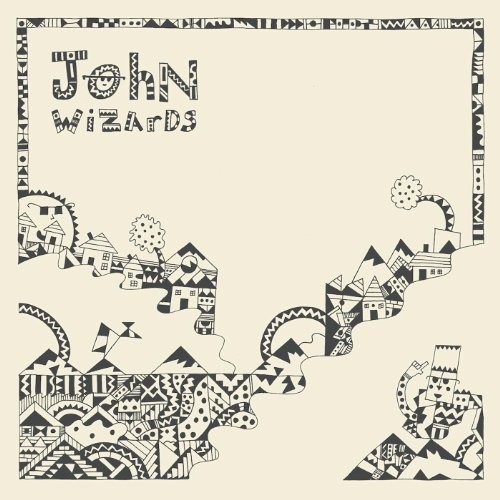 Buy vinyl on Amazon
This is by a considerable distance the album I've listened to, talked about and written articles on most in 2013, and yet I'm still finding things in it which get me positively giddy.
The coming together of a mastermind producer/songwriter and Cape Town native John Withers with Rwandan singer Emmanuel Nzaramba, it reflects not only the diverse range of sounds to be found within South African music but also the medium as a whole. Seemingly nothing is out of bounds here; from funk-laden prog ("Tet Lek Schrempf") to charmingly self conscious reggae ("I swore that I would never ever write a reggae song", laments Withers in "I'm Still A Serious Guy"), sound in general is seen as something to be celebrated.
Whilst much of the record sonically nods towards the rich musical traditions of its home continent, keep in mind that it's released on pioneering electronica imprint Planet Mu for a reason (namely all the fucking excellent pioneering electronica on it), and should be sought out as much by people who love their music laid out on Ableton as those who'd prefer to jam it out over a beachside bonfire. Often gifting the listener only a tantalising glimpse at a song rather than a fully fledged composition, its fleeting nature only serves to make the number of killer riffs that lurk within it hit with even more force when they do appear, often in tunes that start off sounding entirely different to how they end. This is a band whose record I've immersed myself in, who I've interviewed at length and seen live twice. I've spent months and months trying to uncover the secrets of their very peculiar magic, only to give up and spin it again, convinced in the knowledge I am in the presence of actual wizards. Thomas Hannan
---
16) Samaris – Samaris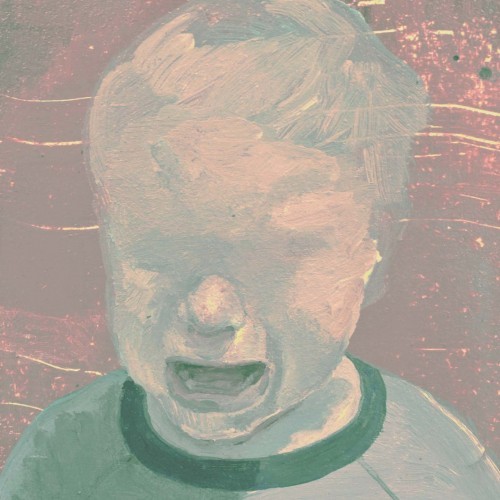 Buy vinyl on Amazon / Buy digital on iTunes
Samaris' eponymous debut kinda sorta cheats at being an album. In reality, it's the Icelandic trio's first two EPs smooshed together with a few remixes scattered on top like chocolate shavings on a cheesecake. Even though that's the case, Samaris is still one of the most original, exciting and impressive records 2013 has to offer. It's the musical equivalent of a walkabout in the tundra or The Blair Witch Project: intimate, terrifying and lonely.
Forming in 2011, the teenage threesome swiftly went on to collect major Icelandic accolades, including the coveted Kraumer Award, and a vast array of verbal trophies to be proud of. After some pretty impressive performances at Iceland Airwaves, they made the jump over the chilly waters to impress us Brits earlier this year, giving us a brief history lesson in the form of Samaris before unleashing their second LP at sometime in the near future (supposedly).
Comprising of Pascal Pinon (Jófríður Ákadóttir), a deep house inspired producer (Þórður Kári Steinþórsson) and a classically trained clarinet plater (Áslaug Rún Magnúsdóttir), the electronica outfit summon a remarkable intensity on their premiere full-length. They concoct a sound unknown to your ears, partly due to the prominent woodwind – an orchestral family often forgotten in popular music – and partly due Ákadóttir whispering lyrics adapted from 19th century Icelandic poetry as if they were the words to some ancient enchantment.
Over the course of Samaris, the three immense talents traipse the Scandinavian taiga, an unforgiving wilderness rife with isolation and bitter realities. Despite the overt electronics on display, it still feels like a predominantly organic album, riddled with fragments of frost, glacial synths and a blizzard of beats. They manage to strike a balance between artificial and natural, never completely falling into either category, but pinching the finest of both in order to craft a sublime sonic golem. Crucially, this allows them to conjure their unique timbre – it's anxiously reassuring, stoic-yet-nervous in the face of impending doom. It's desolate.
Lead single "Góða Tungl" snaps and cracks with post-dubstep handclaps and trap hi-hats. There's pitchshifted harmonies resonating beneath Ákatdóttir's gorgeous velvet vox as she sings about the moon, and wobbly, lumbering synth globules melting into a slithering clarinet. It's a mindblowing effort – well, they all are: "Stofnar Falla" is 2am as told by chanting wraiths, "Hljóma þú" sounds like a trek into orbit, featuring vintage cinema static and clarion clarinet hooks. Every track on Samaris is a stunning composition, arranged in the most beautiful way.
Within the salmagundi of noise, there's plenty of space for tension and bouts of sparse silence. Though there's a fair old amount going on, they retain a frail, brittle texture; it's like a façade of strength on the brink of crumbling down. This record is a breaking point, a denouement. It encapsulates the precise moment when your whole world collapses, and in that pregnant, sprawling pause, just as everything slows down, Samaris finds a home. Laurence Day
---
15) Arcade Fire – Reflektor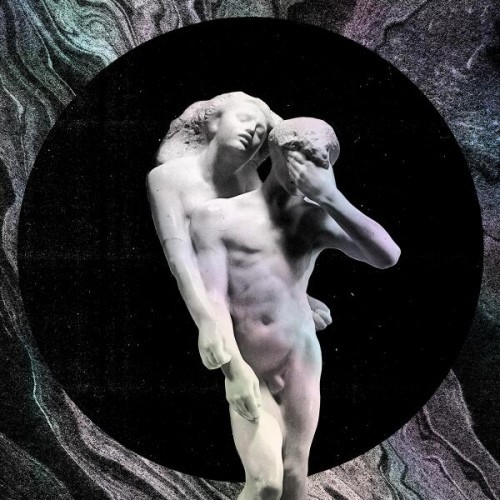 Buy vinyl on Amazon / Buy digital on iTunes
"Do you like rock and roll music?/Cause I don't know if I do".
It's a seemingly improvised aside, delivered by Win Butler in the mode of dive bar house act, as he casually riffs over the sound of the band slowly whirring into life. But this off-the-cuff, tuneless hum cuts deep. Via tacky Canadian salsa bars, cryptic graffiti scrawls, surrealist half hour takeovers of primetime American television, high-quality interactive concept videos, and the vociferously consumed avalanche of tidbits causing a continual crescendo of online anticipation, Arcade Fire have proved themselves to be toying tricksters, operating on the highest echelon of alternative celebrity.
On Here Comes The Night Time, the short film they made to accompany the record's introduction, Michael Cera conducts lengthy conversations about Michael Buble in Spanish and absurdist lectures on chess, whilst Bono's cameo clocks in at roughly two seconds. The compere for their recent CMJ show was none other than James Murphy, right before the band punked the crowd by switching stages. David Bowie? He's on backing vocals. Their Grammy's probably sitting in the corner covered in silly string, half-full of mead from last night's drinking games.
In a whirlwind of white suits and glitter sits the tightly guarded spark inspiring this proliferating sense of mystery –Reflektor– the curiously named record painstakingly engineered as reinvigorated curveball. But bar the itching, brass-tinged alt-disco stomp of the lead singles and the band's new wardrobe, the album is still characterised by what we don't know about it, rather than what we do. Even the record's marketed aesthetic breeds the jarring indecision of this lyric – ranging from high art sculpture, and its allusion to Greek mythology, to the cross-hatched graffiti diamond sprayed in the world's dingy alleyways.
Early impressions penned, we've now had the opportunity to experience this record on the park benches, subdued commutes, Saturday nights and Sunday mornings, and whilst not the poignant meditation on disillusioned human experience that was Suburbs, Reflektor is tirelessly brilliant.
It's a dense kaleidoscope, jam-packed with generic shift, which on the whole rejects easy sonic linearity to texturally evoke the transient, visceral experience of living on the boundaries of modern life. However, the broad lines it does draw are along these lines – replacing old-world instrumentation with treated sounds and warm synths from Murphy's hard drive, and baroque beauty for a bold rhythmic focus – only sometimes specifically dance-orientated – to revel in its ability to chop, change and strut at a moment's notice.
As bonkers as it is brave, this sprawling double album vessel represents as big a sonic reinvigoration as could be expected at the level occupied by the biggest bands in the world – and only possible for a group still too hungry to conform, and tightly wound to settle down. From the influence of the band's (re)formative time spent in the rhythms of Haiti (the band's already extensive cast now features Haitian percussionists), to spending a few nights out past their curfew, Reflektor acts as a vehicle through which the band's established flair can be refracted into a new polarising, pulverising shape which makes so much more sense once you've witnessed it in a live setting. Sam Briggs
---
14) Chvrches – The Bones Of What You Believe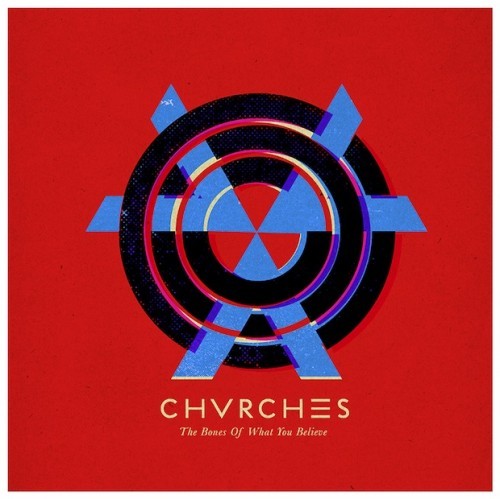 Buy vinyl on Amazon / Buy digital on iTunes
There's something uncanny about Chvrches meteoric rise; the sycophantic online buzz, their anointment as musical saviours on the back of two (very) good singles, the gradual ground swell of overwhelming expectation. Of course normally that support dissipates on the release of a debut album which doesn't blow everyone's mind inside out – it's a fairly well established pattern for a 21st century hype band. It's precisely the frustrating regularity of that narrative which makes the way three unassuming Glaswegians with keyboards have bucked the trend all the more satisfying though, because despite all the ridiculous buzz, the build up and the huge pressure – The Bones of What You Believe could scarcely be better.
For once those hyped early singles proved to be perfectly representative of the albums quality as a whole, perhaps because the level-headed group chose to keep themselves locked away from outside interference to make sure they did things their way. The gnarled electro stomp of "Lies"is a rugged bit of pop music, vocal samples cut to shards over a colossal beat as the brightness of the melody is subtly throttled by the sinister undertones in the lyrics; it is the kind of shadowy less overtly 'pop' influences which the band thrive on. "The Mother We Share" on the other hand cemented their position as real contenders – exquisitely layered crystal swells combine like a pristine synthesis of all1980′s pop music's best features, without ever lapsing into pastiche.
Those two sides of the band jostle for prominence throughout the album, regularly ghosting into one another to create bright kaleidoscopic synth-pop songs anchored with murkier depths which demand further exploration. Lauren Mayberry's lyrics regularly shift personas, positioning her as everything from some sort of creeping obsessive ("Gun") to wide eyed innocent ("Night Sky") and everything in-between, which makes for a brilliantly uneasy tone. The masterful dynamics which accompanies such shifts are similarly notable; no doubt in thrall to Ian Cook's previous work in indie-post-rock juggernauts Aereogramme, these songs burst bright and simmer solemn within a matter of seconds. Nothing feels contrived though, and on this debut they have crated a far more intricate and immersive atmosphere than most synth-pop bands manage in their whole career.
Working within that normally restrictive framework, they mix things up well across 12 tracks. Songs like "By The Throat" sidestep the pop palette a little and incorporate some more twisted cut and paste electronics, while "Night Sky" reduces the 80′s influence and is more true to the trio's indie/folk rock roots. When they mix things up and Martin Doherty takes lead vocal duties (a move which rarely works for any band) they show how well developed a unit they are, and musically the album is undeniably impeccable both in arrangement and production, but vitally it also offers strong emotional resonance as well.
In a year where multiple pop hits have masqueraded as anthems of strength (here's looking at you Icona Pop and Katy Perry) this is a record which really is about strength, not in some faux emotive way but with a kind of weary resistance to the day to day grind, a sense of quiet strife runs through these songs. On "Under The Tide" Doherty asks "are you really happy?" and urges "Keep holding your head up" while on "Tether" Mayberry is "feeling capable of saying it's over" and on before actually becoming a weapon on "Gun" – there is something invigorating about such tenacity set against a defiantly upbeat back drop of luminous keys and auto-tuned vocal samples. Between that, their somewhat DIY approach and their outspoken attitude towards music industry bullshit, Chvrches are a rare thing – a pop band who are really worth rooting for.
Trying to choose a definitive album of the year is such a subjective and arbitrary thing to do, but surely there can be few better candidates than Chvrches who have convinced both the critical naysayers and mainstream radio with a stunning debut. 2013 was undoubtedly their year. Chris Tapley
---
13) Lorde – Pure Heroine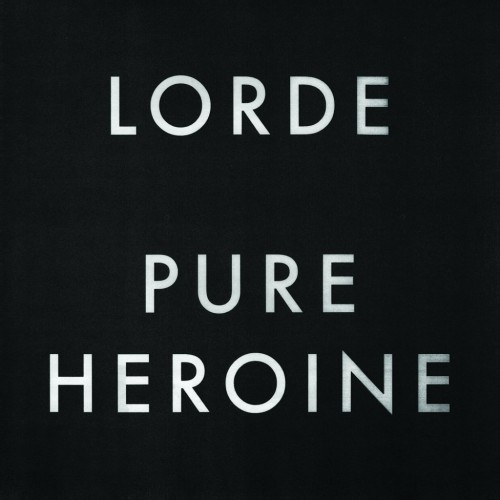 Buy vinyl on Amazon / Buy digital on iTunes
The Lorde machine appeared to sweep Ella Yelich-O'Connor from the toast of New Zealand to a debut US number one with a disconcertingly smooth hand. Yet O'Connor's capacity to fill a chapter in the ongoing evolution of pop music, rather than just free-fall into the footnotes, is due to more than a serendipity of marketing and climate. A handful of incredible early tracks and blog-feed-to-broadsheet acclaim came after a sizeable gestation period for the young singer and songwriter.
Away from Western ears and eyes, Lorde's formidability metabolised into something of substance and feeds the core manifesto of her debut album. Pure Heroine could have coasted on the high definition rush of "Royals" and given us a litter of serviceable facsimiles. Instead it seeks to redefine coming-of-age themes against a backdrop of juddery dystopian baroque pop that translates musical and lyrical influences into something way beyond a juvenile rant. The record is a triumph of Trojan horse ideology; nods to three decades of school disco staples are enough of a trust anchor to mask a powerful two inch lyrical punch.
Yet Pure Heroine is also a record that lives or dies by more subjectivity than most. Those who found the amped-up conceits of Richard Kelly's Donnie Darko unpalatable may come away with the same disregard for O'Connor's hyper-aware capture of the angst, anger and generational loathing that scatters the tender years between childhood and adulthood. Frustration as much as impulsive petulance dominates lines like "I'm kinda over being told to throw my hands up in the air / So there" ("Team") and "All work and no play / Never made me lose it" ("Still Sane") but the songs they belong to are part of a more considered whole.
Pseudo-ballad "400 Lux" plays out escapist frissons of a grounded love-match on the canvas of suburban repetition. It's an age old story but O'Connor's delivery is shot through with recognisable experience. Her stories are set in the "cities you'll never see on screen" where developing minds struggle with the glamour and narrative of celebrity – but she isn't the archetypal outsider. Pure Heroine paints its central character as considered participant who can let loose when she wants to but isn't necessarily damaged enough by the failing world around her to lose all hope. She's angry about is the way the world tries to capture her peer group with neat generalisations. "Maybe the internet raised us or maybe people are jerks" she offers up on closing track "A World Alone".
There's a subtle nuance to the 16-year old's vocal delivery that underpins every track. When she sings "It drives you crazy getting old" on "Ribs", the smiling, wry wink is noticeable. The line neatly underlines an overarching point too: the transition from a one space to another is arduous, terrifying and life changing. It's a universality that feels more profound with every listen.
O'Connor's coup d'état on Pure Heroine is ultimately the subversion of sentiment and expectations she achieves as Lorde: an often incongruous mix of the small-town study-hard goth-geek and a vampishm, leftfield pop star in the making. While she'll have to work even harder to find an angle for record number two her debut delivers everything you could have hoped for from a pop star in 2013. Paul Bridgewater
---
12) Drake – Nothing Was The Same
Buy digital on iTunes
On Nothing Was The Same, Drake sounds like a man with something to prove. "Tuscan Leather" opens the LP with the lines "Comin' off the last record, I'm gettin' 20 million off the record… I'm livin' like I'm out here on my last adventure", with Drake's delivery every bit as urgent as a young upstart trying to wrangle a foothold. This seems somewhat curious given that this is an artist whose last two studio efforts went platinum, with 2011′s Take Care even bringing Drakehome a Grammy (which he then proceeded to drink shots out of, of course).
Thank Me Later and Take Care may have sold well and garnered widespread critical acclaim but there was still a question mark placed next to the performer's name, especially within the most purist of rap communities. Year after year he'd top Ghostface Killa's annual "Softest Rappers In The Game" countdown while, less crudely, others would point to his reliance on guest performers. Whilst its predecessors saw hit after hit helped along the way by the likes of Rihanna, Nicki Minaj, mentor Lil Wayne and more, Nothing Was The Same is for the most part, what the man himself terms, "Drake featuring Drake".
The Toronto native's third LP sees the much talked-about "two sides of Drake" collide and, for the first time in his career to date, gel seamlessly. Tracks such as "Started From The Bottom" and "Worst Behaviour" see the man with a score or two to settle, whilst more easy listening numbers like "From Time" and lead cut "Hold On, We're Going Home" splice perfectly in between without the faintest feeling of a split personality like there may have been in the past.
By going it alone and coming to understand his own strengths and weaknesses, Drake manages on Nothing Was The Same to assemble not only his most complete album to date but certainly his most thrilling too. Luke Morgan Britton
---