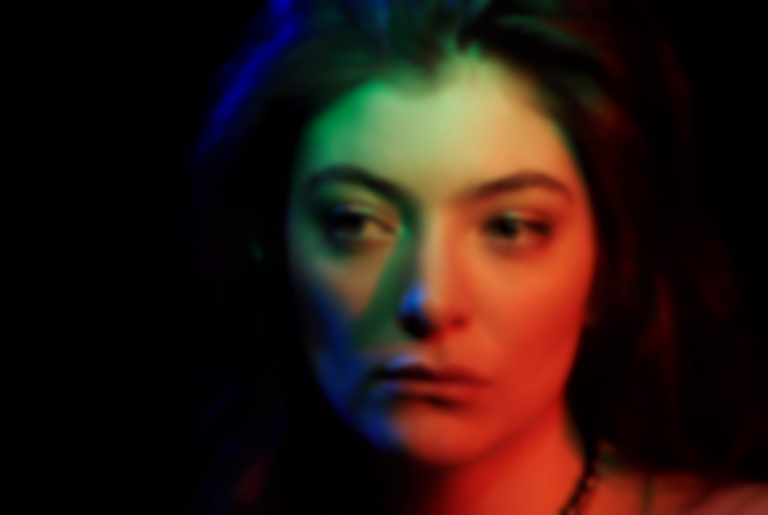 20. "Green Light" by Lorde
Jack Antonoff has had a whirlwind 2017, becoming one of the most in-demand talents behind the scenes - he puppeteered tracks from Taylor Swift, St. Vincent, and Banks as well - but on "Green Light" his skills shine brightest, with the piano wonk and euphoric bombast making this an anthem to return to again and again and again. It's not just Antonoff's input, with the likes of Joel Little (BROODS, Elliphant), Frank Dukes (Drake, Kanye West), and Kuk Harrell (all the best popstars of the past decade) helping polish the final product.
But, of course, this is all about Lorde. This return is a mature, confident lunge forwards from an artist that traded very much in adolescent snapshots of failure, friendship, fear, and the future on LP1 - and now, pivoting to adulthood, New Zealand's biggest pop export takes on those same ideas with a newfound wisdom. She tackles the human condition with aplomb, and in doing so created arguably the year's first Big Pop Song in "Green Light", which arrived with all the usual fanfare and teasing after a massive wait.
"Green Light" doesn't have the sheer emotional heft of tracks like (maybe) My Chemical Romance-inspired ballad "Liability", but it takes pride of place on Melodrama - a 10/10 album full of solid gold songs. The record as a whole examines heartache and loneliness throughout the prism of a house party, and "Green Light" (which serves as the opener) kickstarts the night, flitting through almost every conceivable emotion and tying you in knots as the jarring pre-chorus relentlessly gallops into the most satisfying payoff/chorus of the decade.
It's Lorde's best song period, but sadly it doesn't even come close to being the best thing she's made: that honour is reserved for the secret Instagram account where she reviewed onion rings. LD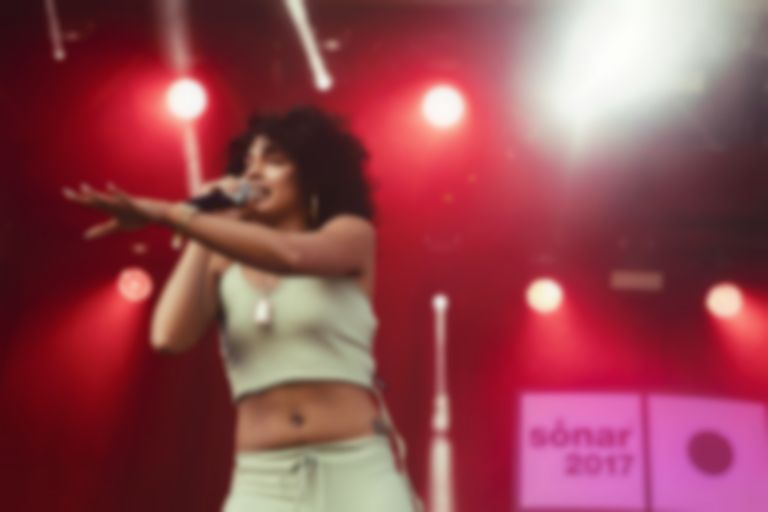 19. "G.O.A.T." by Princess Nokia
Destiny Frasqueri, aka Princess Nokia, is unpredictable. Whether that's being able to pin her down to actually appear at an interview, photoshoot or show, or to get a handle on her style as a rapper, it's a damn fun ride trying to keep up. "G.O.A.T.", from the 1992 Deluxe tape, finds Princess Nokia settling into the classic role of block rapper - hardly a stretch for someone brought up in Spanish Harlem and Lower East - but the New Yorker delivers each line with a flow both unhurried and full of swagger.
Nokia's rapping style is a sort of strangulated, dope-heavy delivery, like Nicki Minaj finally tired of trading blows with Remy Ma, and it matches perfectly lines like "I'm that weird girl that's runnin' shit / I'm a boss bitch runnin' big shit...". While Nokia's boasts are bright and bold, the beats she employs starkly contrast; there's little to "G.O.A.T." other than a shuffling Eastern beat and the metronomic tick of a hi-hat. Less is more on the track, leaving Nokia to show why she's one of the most exciting rappers around. An enigma and a talent who might prove impossible to rein in, but damn if it's not thrilling. AH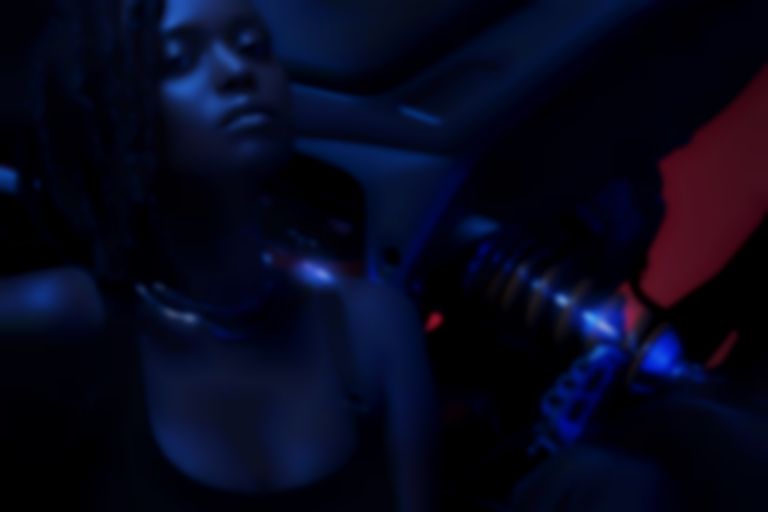 18. "LMK" by Kelela
Let's just lay the cards on the table: "LMK" is sexy AF. The first single from Kelela's debut album finds the singer mid-proposition, not in any mood to be wasting time. "Let me know / it ain't that deep either way," croons the singer on the sultry pre-chorus, making it clear that if this is a thing, it's not gonna be a serious thing.
There's no vulnerability on "LMK". Whether that's from Kelela's assertive vocal or through Jam City's bassily clanging, skeletal production doesn't matter - it's the message of empowerment and control that remains the focus. There can't be a greater loss of face for a guy in 2017 than the man who was unlucky enough to be the recipient of the line "Did you think you're my ride home baby? / 'cause my girls are parked behind...". In a year where toxic masculinity took the nastiest of turns, Kelala's importance as an artist seems heightened. "LMK" became more vital in retrospect; a futuristic club anthem with social weight, there were few better R&B tracks than this. AH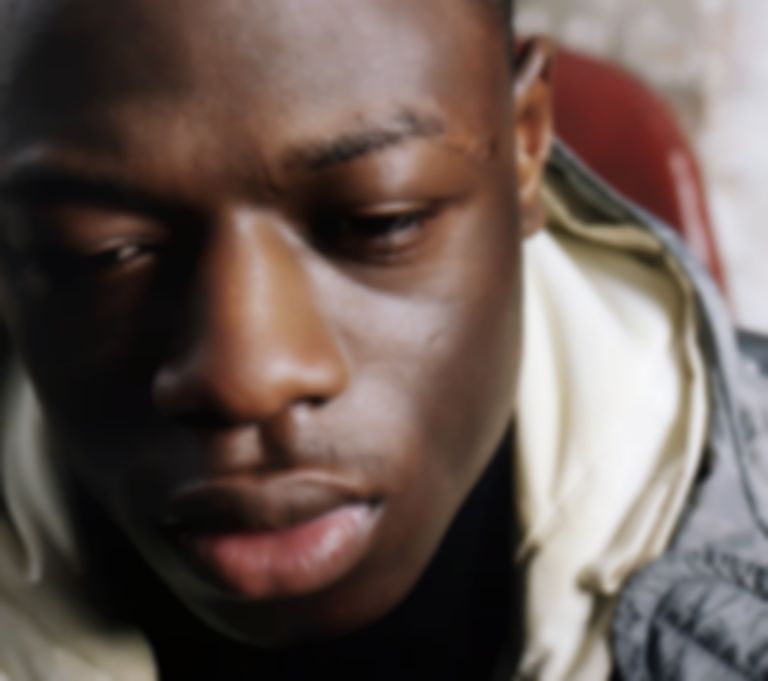 17. "Did You See" by J HUS
HUS's first solo drop of the year was the spark that ignited a global, platinum-selling sensation. After features for the likes of Stormzy and Dave and hype around "Dem Boy Paigon" and "Lean and Bop" a couple of years ago, HUS took it to another level with the release of "Did You See" ahead of debut Common Sense. What came next was fame, fortune, and a uniquely British export making his mark on the world stage. "Did You See" and Common Sense are at their worst a inspiring melting pot of genres and styles and at their best a reflection of our modern and diverse society. AP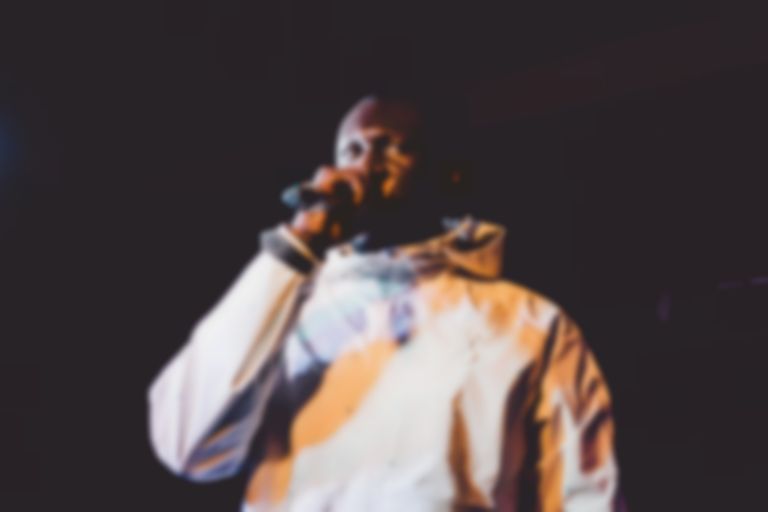 16. "Big For Your Boots" by Stormzy
2017 has been Stormzy's year. He has owned it from start to finish, with debut LP Gang Signs & Prayer dropping to record-breaking fanfare at the start and accolades raining from the sky as we hurtle to the end. Now a bona fide superstar, the decorated maverick is at the vanguard of British music; pals Adele and Ed Sheeran might be among the most profitable British exports, but Stormzy's flying the flag for innovation.
"Big For Your Boots" is the booming focal point on a masterpiece of a record. The production is flawless: from the ominous synth choirs to the galloping beat to the scrunched-up samples of Risse's "House Train", it - quite simply - bangs. Sir Spyro (BBC Radio 1Xtra) and Fraser T. Smith (Kano, Dave) knock it outta the park on this one, and as Stormz himself points out, the success was no accident.
Speaking to The FADER about the track, Stormzy spoke about his era-hopping style: "The old school grime instrumentals that I loved the most were the ones with the female, pitched-up vocal samples... I don't want to get stuck in the past, I want to push things forward. But there's a certain level of nostalgia that works. I think we caught it."
The production is solid gold, but it's Stormzy's effortless charisma and elastic wordplay that elevate "Big For Your Boots" to another level. He's spitting bars with the confidence of a readymade legend: it's genuinely funny, it's sincere, it's relatable ("Rudeboy, you're never too big for Adele..."), and throughout the whole thing Stormzy is strangely charming. Stormzy's in full fury mode, and yes this song is actually pretty violent (what do you think he means when he says "your face ain't big for my boot"?), but you can't help but love him.
"Big For Your Boots" is a transcendent moment from Stormzy that lurched beyond traditional grime fans and out of London's streets. It's a Top 10 banger that even reached the House Of Commons - Labour MP Sarah Jones (a representative for Stormzy's own Croydon hometown) quoted the track during a speech over the summer. Not many musicians full stop can claim that kind of recognition.
And, to cap it all off, is there a more iconic moment in British music this year than the way Stormzy says "boot"? New Year's Honours list for that pronunciation please Liz. LD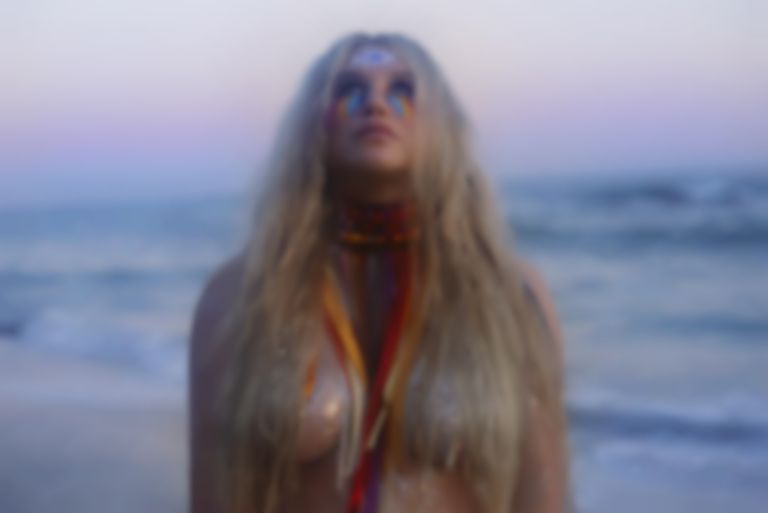 15. "Praying" by Kesha
"Praying" was the first taste of new solo material from Kesha since 2012's Warrior. Having battled an eating disorder, spent time in rehab, and - most notably - taken producer Dr. Luke to court with accusations of assault, it's no wonder the Kesha of 2017 returned with something a little different to her previous incarnation's club-ready sleaze. She's dropped the dollar sign, and she's not pulling any punches.
Lyrical inspiration for this colossal comeback sees Kesha drawing on the painfully raw emotion of these past few years' experiences. Above simple, slowly building piano she builds a commanding ballad that spotlights her talent as both a singer and songwriter. All this, whilst deftly regaining control of the tabloid-driven narrative of her past few years. It's a righteous reclamation; a statement that's both powerful and empowering in an age where popstars are all too after perceived as disposable, replaceable façades to a corporate hitmaking industry.
Then, of course, there's that high note. You're left reeling until the driving drumbeat kicks in to elevate the track's final third to a heart-wrenching climax. It's a classy middle finger to anyone who's ever doubted whether the singer's use of autotune really was a mere stylistic choice - a missive to the non-believers.
In an essay about the single for feminist newsletter Lenny, Kesha wrote, "It's from our darkest moments that we gain the most strength. 'Praying' was written about that moment when the sun starts peeking through the darkest storm clouds, creating the most beautiful rainbow."
"Praying" arrived alongside a dizzying, psychedelic visual accompaniment from the mind of legendary director Jonas Åkerlund. The clip crystallised Kesha's rainbow-tinted worldview into a potent kaleidoscope of iconography, hammering home the themes of redemption and rebirth resonating through that enormous choral refrain.
In the context of 2017's sexual assault revelations shaking entertainment industries to their cores, "Praying" is a vital, visceral piece of pop storytelling. It heralds a new act in Kesha's story, from Animal to Cannibal to Warrior to survivor. PW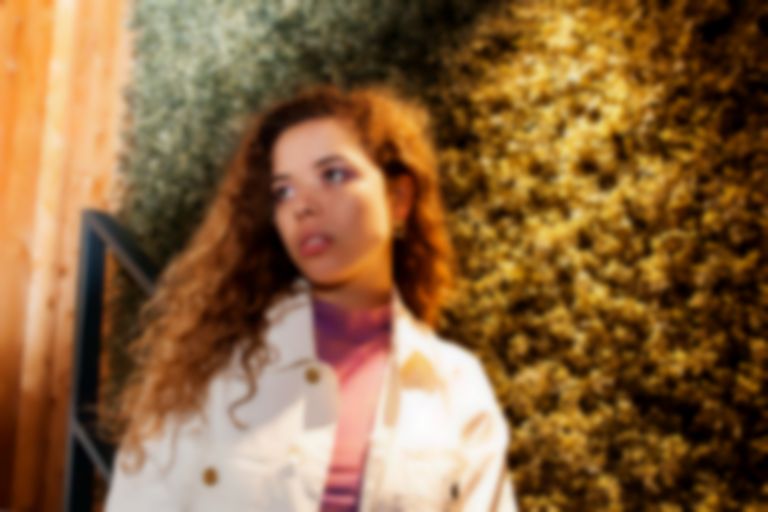 14. "Baby Luv" by Nilüfer Yanya
18 months since she dropped one of the best Pixies covers you'll ever hear, Nilüfer Yanya enters 2018 as one of the best young artists we have. She's done it with a sound all of her own and one predicated on the play between vocal and guitar - each as vital as the other and each a proxy for the other.
Her songwriting is defiantly economical and characterised by intricacies that nod to her first teachers: The Invisible's Dave Okumu and the composer Sorana Santos. A passion from jazz came later and it's something that's woven effortlessly through the framework of her guitar work on the shuffling "Baby Luv". It's a deceptively simple song that comes to life through the song's central refrain: "Do you like pain? Again, again, again, again…" delivered with equal parts menace, fear, and trauma. It's a space she's touched before (the shift from melancholy to resignation in "Keep On Calling" or the serious, sudden, and short chorus burst in "Small Crimes") but in "Baby Luv" the delivery resonates long after the song is over, leaving a seriously affecting impression. PB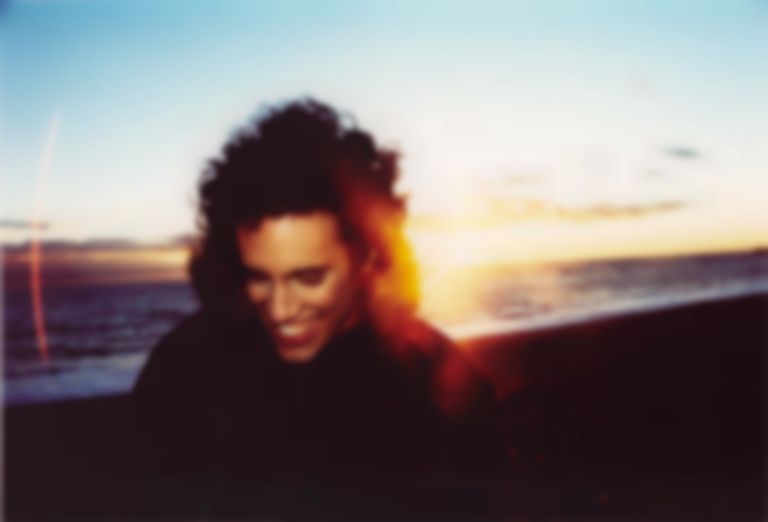 13. "Planet" by Four Tet
Few electronic producers have so deftly redefined the boundaries of electronic music than Kieran Hebden. For the past two decades the Londoner has shirked attempts to pigeonhole his creations that, over the course of nine solo albums, have spanned house, techno, free jazz, hip-hop, trip-hop, and much more.
Recent albums have seen Hebden venture into deconstructed drum 'n' bass (Beautiful Rewind, 2013) and uninhibited global sprawl on two-track, 40-minute album Morning/Evening (2015). These records followed years of DJ residencies and collaborations that imbued Hebden's work with a dancefloor ethic less attached to the electro-acoustic ambience of his early material.
If there's one track that sews up all of Hebden's work to date, it's "Planet". The New Energy single somehow manages to define and redefine Hebden's output in one fell swoop. The gamelan chimes and Eastern zither hark to his more earthly experiments in 2001's Pulse. Its lustful vocal loops recall "Angel Echoes" and "Love Cry" from 2010's There Is Love In You, while the song downgrades "Love Cry's" propulsive force to a garage-lite rhythm. But Hedben's fervent curiosity with texture means that "Planet" is a whole new listening experience. The song's elements operate in isolation and unison. Brass flurries alone until it coalesces with oscillating laser beam synths. The central arpeggio strings may sit at odds with the track's synthetic beat - and yet they sync perfectly. Hebden can manipulate "Planet" for different settings: be it one of his no frills, all-night raves at Brixton Academy or a new mix to soothe revellers in afterglow.
"Planet" is thus a suitable title for the version of Four Tet that we have in 2017. This is Hebden dipping intelligently into his back catalogue - an extension of musical worldview, if you will - while remaining dedicated to invention. His songs may be instrumental but his voice is embedded in their makeup. "Planet" appears to favour the globalised world we live in, London's multiculturalism, his Indian heritage, and years of prolific experimentation in clubs across the world. Long live such a vital pioneer. CK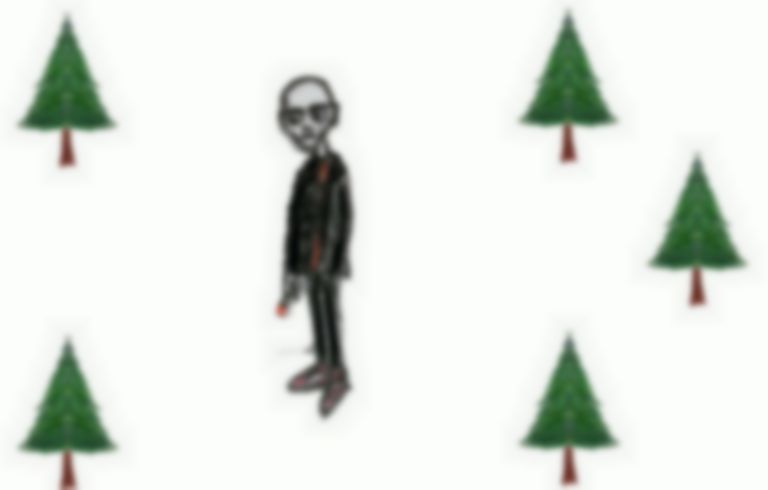 12. "Sad Boy" by Gabriel Black
Gabriel Black and his irreverent blend of emo rock and rap has nurtured a cult following on Soundcloud and established a dialogue with his burgeoning fan base that's inclusive, supportive, and authentic, discussing everything from drug use to mental health. A true millennial artist, Black speaks about deeply personal issues with a degree of humility and transparency that one hopes becomes a societal norm over the course of the next few years.
"Sad Boy" was about as impressive a debut track as you are going to get in 2017. Simplistic guitar sets the groundwork for his distinctive vocal that slips in and out of sing-song harmonies and urban flow. The arrangement is even more remarkable for its origins - in a bedroom with minimal equipment, no natural light and zero human interaction. It's an extension of Black's self-described insular personality, which is also the basis of "Sad Boy" (as well as "Pine Trees") but he isn't a tortured artist by any means, just someone trying to make sense of a world with increasing pressures and demands. AP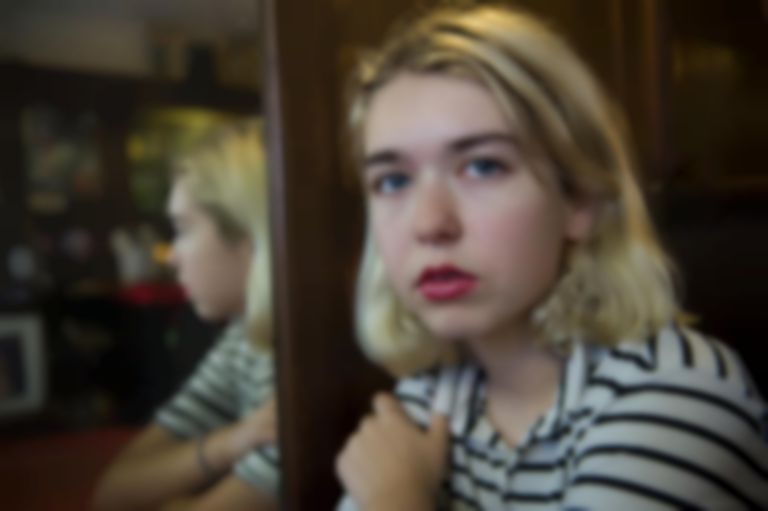 11. "Thinning" by Snail Mail
In September The New York Times ran a feature titled Rock's Not Dead, It's Ruled By Women, a roundtable discussion with ground-breaking artists including Soccer Mommy, Vagabon, Diet Cig, and Snail Mail's Lindsey Jordan. During the course of the conversation Jordan hit the nail on the head about the genre's inherent sexism: "Some sad white boy can get up on the microphone and be like, 'I miss my girlfriend'… but if a woman gets onto the microphone people are like, 'ew, that's whiny.'"
A song like "Thinning" proves that songs written on six strings still have endless possibilities. On first listen "Thinning" recalls other classics of guitar music's cannon of disaffection and alienation. Starting akin to The Only Ones' "Another Girl, Another Planet" the guitars are strummed at a seemingly leisurely pace, but after 30 seconds the song suddenly changes gear and the preamble of the opening chords make perfect sense, setting up the drama of the three minutes that follow. Unlike The Only Ones' ode to lost love however, "Thinning" doesn't build towards an overblown guitar solo. The guitar figures are clipped, adding a counterpart to the ennui of the vocal and both are equal parts discordant, dynamic, and precise.
That Jordan can count the legendary Mary Timony as a mentor on the instrument will no doubt have helped, but no matter how good the teacher is, the pupil has to have the talent to play the lines themselves, which Jordan does so with brio. As good as the singing and playing is however, the lyrics are the cherry on the top. Jordan wrote "Thinning" when she was 15, whilst undergoing a debilitating bout of bronchitis. The narrative is on the surface about the feeling of being physically ill - "Haven't felt right in a week and I'm thinning out," but also play as a metaphor for life's bigger questions; "I spend the rest of it asking myself / 'Is this who you are?' / and I don't know / it just feels gross."
"Thinning" is an anthem that ostensibly isn't an anthem. It's a song that makes a personal story feel universal, and it's a sign of a much needed change in where guitar music is headed. EN