Staying in his house isn't getting to hip-hop pioneer Ishmael Butler. The Seattlelite has built a transcendent career from his home studio, and as Shabazz Palaces' fifth major release traverses the globe and connects everyone's mind's eye, he will sit on his throne.
He's itching to come and show it to us though.
"The troubadour lifestyle, that suits me," he says. Butler, who cut his teeth in Digable Planets, his previous innovative and award-winning jazz rap group based out of New York in the late 80s and early 90s, doesn't need to be able to travel to be the troubadour though. Shabazz Palaces' new album, The Don of Diamond Dreams, continues to occupy a space that is transcendental and otherworldly. To think that the mind behind it could be cooped up?
After an intro of chimes – and a vocodered Butler singing "be inside your mind, paint a picture" – the destructive bass of the record's first track, "Ad Ventures", hits. It isn't long before we are greeted with Butler's explosive bars that, on first listen, sound like simple witterings on everyday subjects, but upon dissection expose the psychedelic core of the Earth.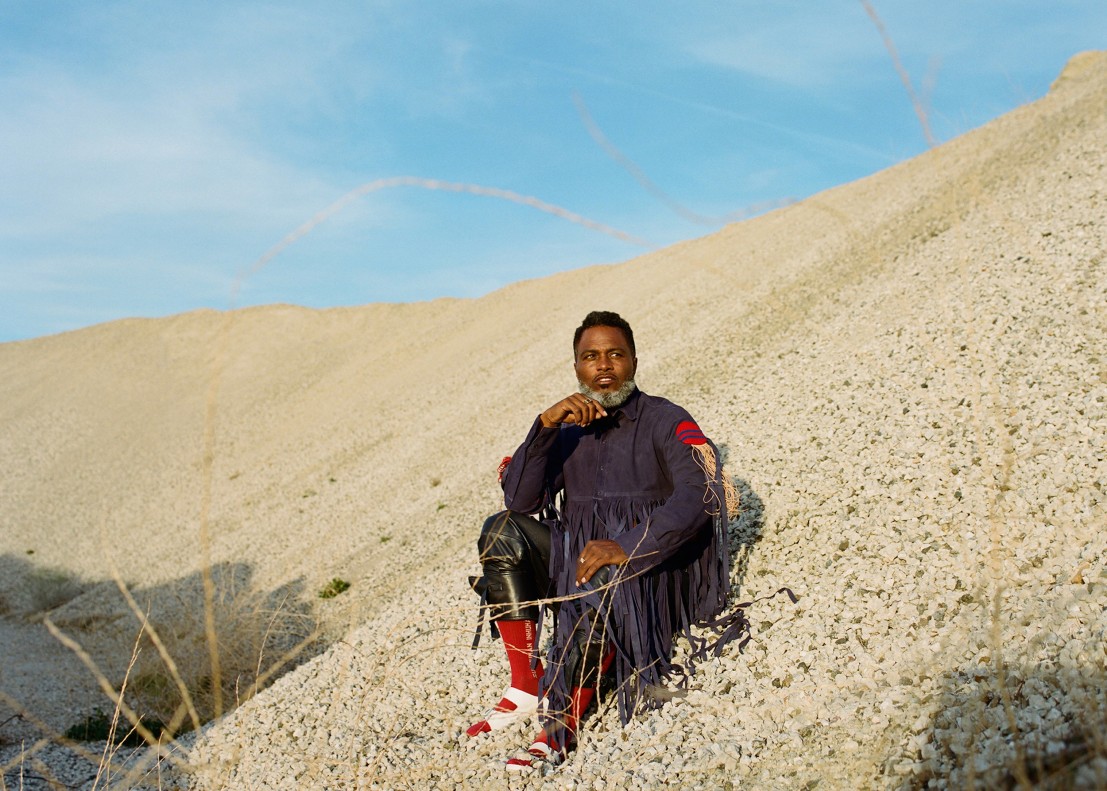 He does "miss" being able to travel though, especially at a time like this. "I like to travel man, I really like to travel abroad, I like to travel in the States, I just like to go see new things, eat new food, meet new people and just travel," he says, "I'm looking to get back into it as soon as possible." Being able to see the world and explore culture and creativity is what continues to drive Butler to be the visionary his fans see him as. "Everything you do in your life contributes to your creative output, whether it's experience or your learning or your tasting or your getting a new perspective. Whether you think of it on the surface or something that sinks into you, it's always contributing to your next creative stuff, whatever you've done in your life and in the past."
Now on studio album five for Shabazz Palaces and seven for Butler, it is fair to say he has done quite a bit of exploring: traversing the astral plane on a rug of spacey and jazzy but also raw productions, and spitting his worldbuilding but down-to-Earth lyrics to provide a map.
Butler was born in Seattle on July 3, 1969, and Shabazz Palaces is as tied to Seattle as Microsoft. A meeting when returning to his home city following the break-up of Digable Planets – and a somewhat lost solo record, made with a neighbour Tendai Maraire – would help Butler start the project. Maraire, known as 'Baba', the son of world famous Mbira player Dumisani Maraire, would convince Butler to record tracks at his new home studio with him, which led Butler to start releasing music again.
Just the general notion of a home studio for Butler is elemental in creating Shabazz Palaces' lucid and evolved sound. "The rate and speed of which you can go from your idea and getting the idea recorded and put down somewhere so it can last and you can move onto the next thing is really what allows you to be as instinctive and original as possible," he says. Original is right: the latest single from the album, "Chocolate Souffle", Butler dramatically exclaims, "Hey, hey / live life like a chocolate souffle," in a chorus he had previously stated was sung by "five Nigerian space queens".
The home studio is a haven for a lot of musicians right now, and Butler knows this. "A lot of people are in a similar situation now, a lot of people are producing music at home and in their studios with the instrumentalists they know, that's the way it is. I feel like the reality of the situation is, it's not about whether it's good or bad for me, it is what it is. I have to make it good, whatever the reality is, you work with it, so I'm into it."
"It's not really work though. Waking up and making music is hella fun, so songs get made all the time. It's just like that, it's fun, you know that. I've got a lot of music and it's done," he continues.
Butler's ability to auteur his music from a comfortable, recognisable place has also been integral to his ability to do it he believes. "Once you do something so many times, when you're in the zone of creativity, you don't want to be thinking about technical things." It's not just the in-the-moment ideas spilling out as well: Butler believes his level of production has grown exponentially. "I always did all the production from back in the Digable days, but in terms of what I was able to do then and what I'm able to do now, there's no comparison, you know what I mean? It's lightyears of skill and experience that make it a totally different thing."
While most of us will only know Shabazz Palaces as Butler and previously Maraire, there is a string of collaborators who aid Butler with his finished product. Every release so far has been mixed by Eric Blood, a sound engineer and musician in his own right, also originally a Seattleite. It's not just people in the industry though. Everyone gets roped into Butler's incessant experimenting. "I'm always making songs at home in the studio, different ideas, demos of stuff, somebody might come over and watch the game and we end up going in the studio, you know, and putting down some saxophone tracks or some flute tracks or some drum tracks," he says. "Bad Bitch Walking" sounds like Doja Cat with a Clinton bassline, before welcoming in Stas THEE Boss, a Seattle neighbour who has gone solo since her eccentric Sub Pop R&B duo THEEsatisfaction split up.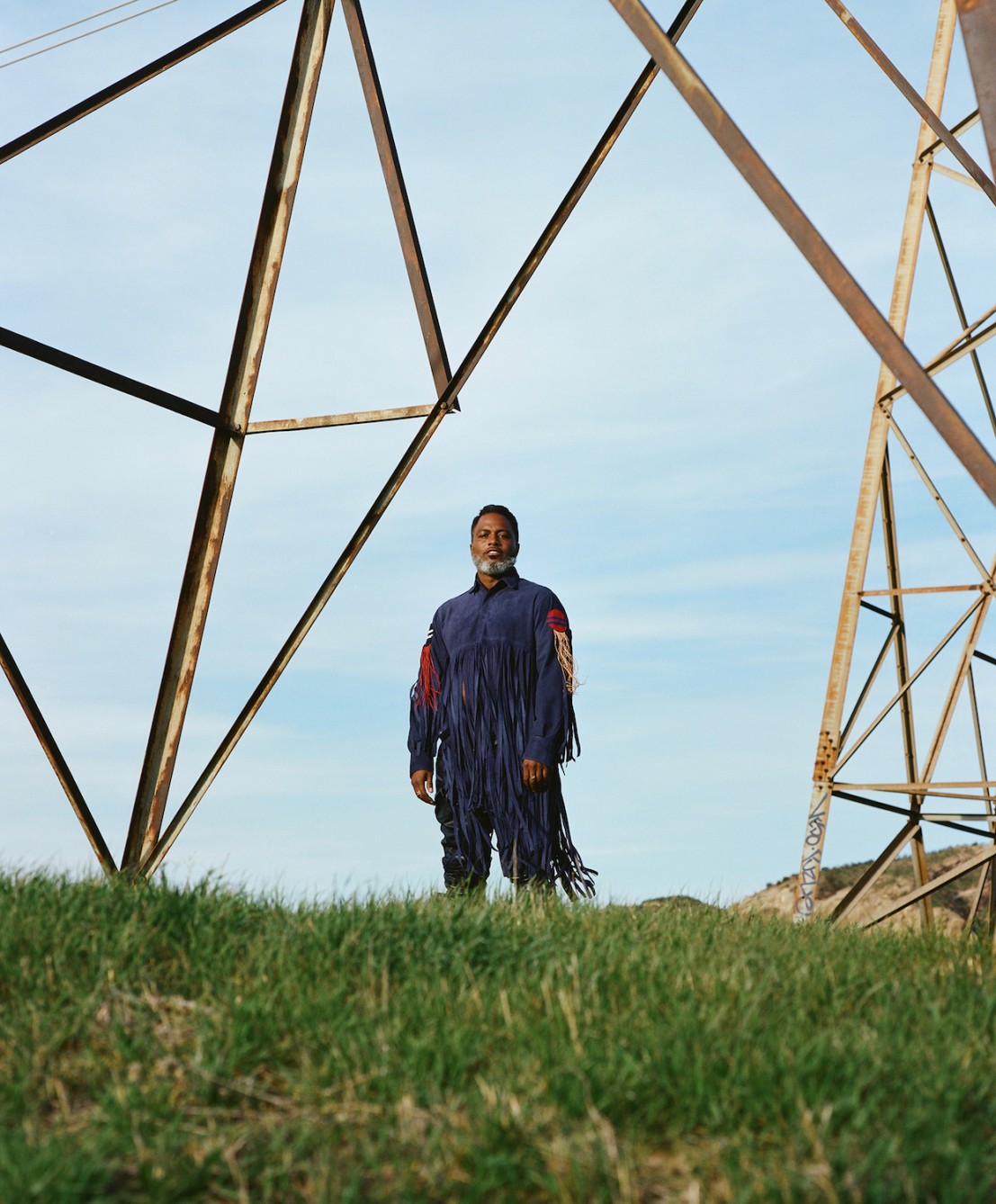 Many listeners will find The Don of Diamond Dreams a more packaged product than the Quazarz concept that took two albums and 23 songs to express. But "Shabazz isn't much of a hit singles, radio type of group," Butler has always said. Some of his most prophetic work can be discovered in Shabazz's more epic and transcendental works. In the new album's last track "Reg Walks By The Looking Glass - Carlos Overall" – a tribute to his recently deceased father – Ishmael discusses himself breaking through the "looking glass", a reference to both looking at himself in the mirror and never being anything anyone expects of him.
And it is hard to expect anything of him, really. He enjoys telling the press he just smokes weed and DMT and records his daydreams, and is tongue-in-cheek about almost everything."Soon as I get done with the interviews I'mma make some more music, you know what I mean? That's just what it is, going to get back to it," he proudly proclaims.
It is not only coincidental that Shabazz Palaces's debut full-length to the world, Black Up, was released by a record label now so deeply entrenched in Seattle's cultural history – Sub Pop. Around the same time Butler was bringing jazz to the rap game as 'Butterfly' in Digable Planets, Sub Pop were bringing scuzz and grunge to the commercial music market. Black Up, released in 2011, was a game changer for both Butler and Sub Pop. Channeling Sun Ra, Miles Davis, Pharoah Sanders, Alice Coltrane and a plethora of afro-futurist pioneers, as well as commercial and underground forms of rap and hip-hop into an apocalyptic trip through modern culture and its obsession with the online sphere. The record brought Butler's otherworldly themes to a larger, not just rap-orientated audience. Shabazz Palaces helps fans of LSD enjoy beats and fans of beats enjoy LSD.
With the success of Sub Pop's first hip-hop record in their then 25-year history, Butler would later be recruited to their A&R team in 2013, a position he still holds. "I feel really good about it. I love working with Sub Pop, I love the support they give and the freedom they give me. The relationship has just been enriching and good for my career and my life," he says.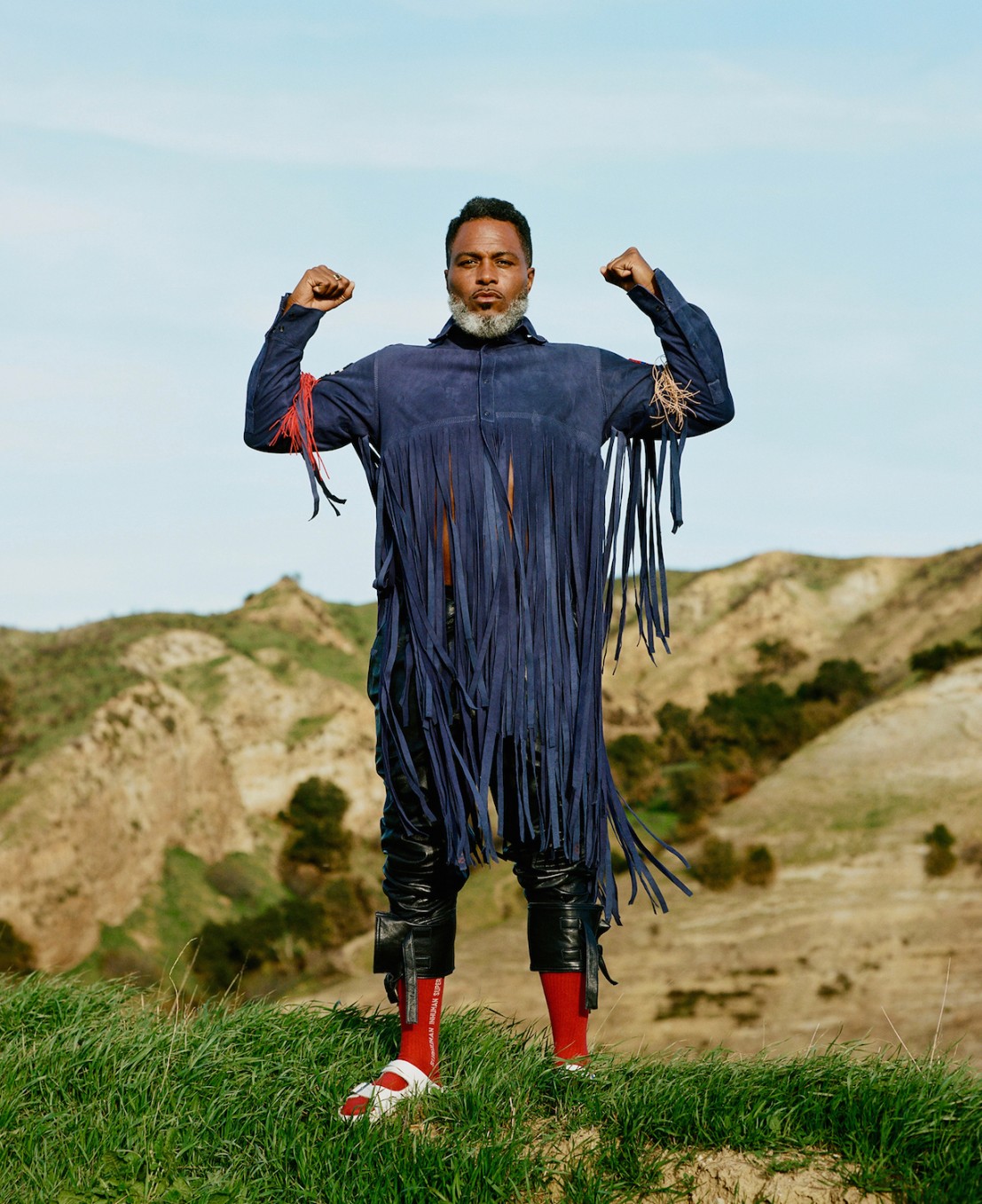 While Black Up would help Shabazz widen their appeal and find a symbiotic label relationship right on its doorstep, Butler and Maraire's first two records, now known as Shabazz Palaces and Of Light, allowed them to build the foundations of the house that is their sound. That space can only be described as 'off-kilter' rap and drew heavy comparisons with cosmic predecessors Cannibal Ox. Combining analogue synths, freeform structures and immaculate production with Butler's stream-of-consciousness lyrics on dystopia built walls that will stand forever.
For a project that is so worldly, even dimensionally, expansive, it does seem strange it would be so rooted to one place, and although Shabazz Palaces is Butler's only current project, he is open to traversing new ground. "If an opportunity comes along to do something new and I like it, yeah, I'll do it," he says.
With this being said, it is clear that Seattle holds the key to bringing out the best in Butler. He claims he has written and recorded three more albums – at home, that aren't mixed yet – since The Don of Diamond Dreams was finalised. "I've still got a lot of songs and different albums and stuff completed, but this was the form and shape that I wanted to release at this time," he says.
The Don of Diamond Dreams is in part inspired by Butler's son Jazz – stage name Lil Tracy – who is best known for his collaborations with the late Lil Peep and his own emo rap. Jazz even appears in the video to the first single from The Don of Diamond Dreams, "Fast Learner", a slow, lounge version of Shabazz Palaces with a horn hook for the ages. "More than his success, I feel like it's about him having the passion, the purpose in life," he says. "He likes to work hard and live his life, travel and do shows, hang out with cool people and other people that do what he does. The success of it to me really is just about him being responsible for himself and having some passion that's helping him live." Butler isn't involved in any of his son's music – "I'm just his father and a fan," he claims.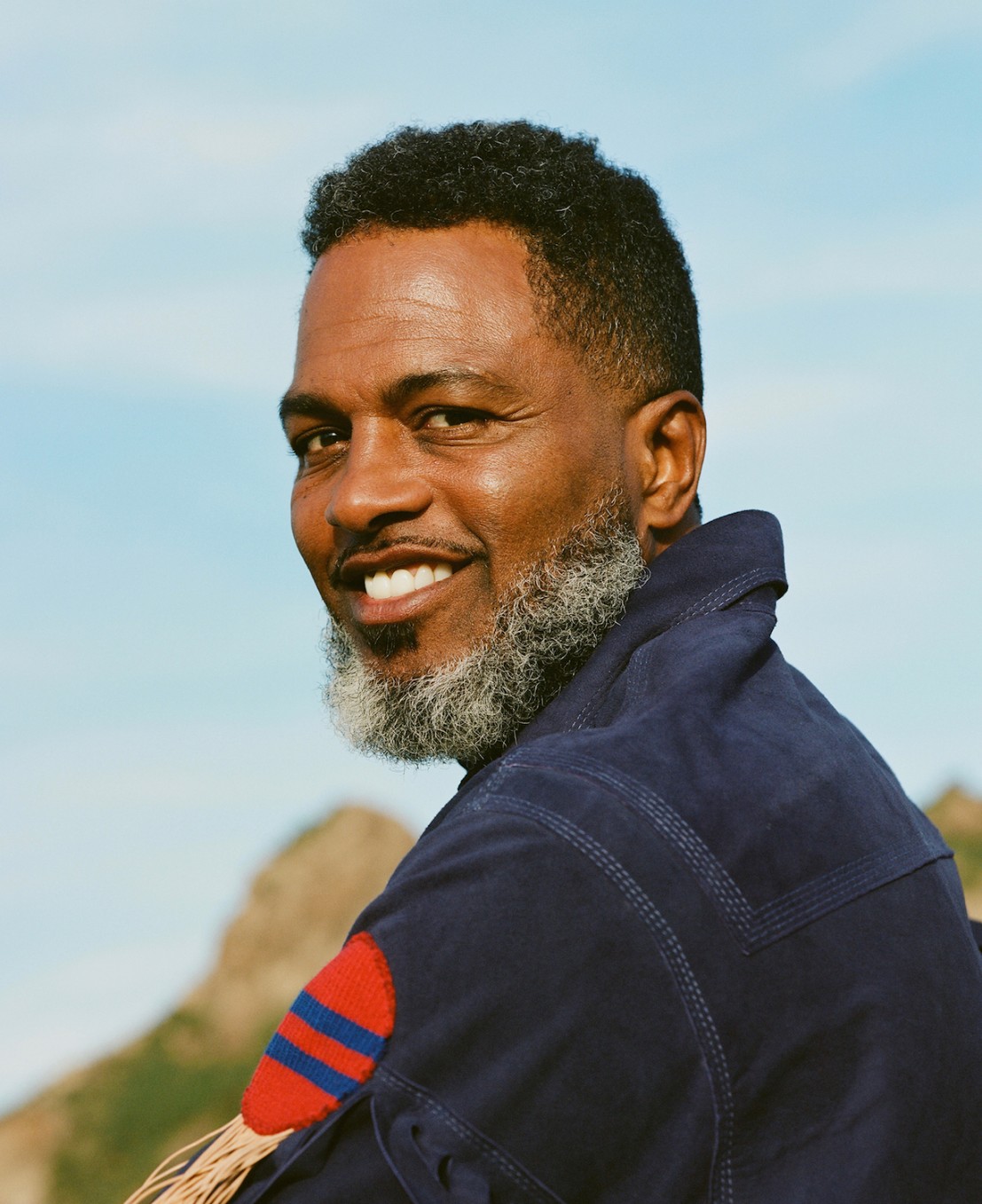 Like his own father, an avid jazz fan and history professor at the University of Virginia who allegedly influenced Butler's referencing of Black Panther and Communist ideologies on Blowout Comb, Butler was more than happy to surround his son with music from a very early age.
"Just seeing his mother and I working, performing, learning, growing – all of those things – he was around and intimate with music for all of his life. So all of those idiosyncrasies and all of those lexicons, that language, he absorbed that".
"It's interesting to see how he uses those [experiences] in his life because it's not the same [as me] but it's born from the same places," Butler says. "Whenever he's around we always make music and talk about music and go in the studio. And as you can imagine, it's not just him – he's got sisters too, they're into music just as much as he is. They don't record music themselves but we all are involved, music is a big part of the family fabric."
Although Jazz, now 24, is his own man, Butler still looks over him as a responsible father. Lil Peep's untimely death was a shock for the world, but as the father of Peep's close friend, Butler needed to make sure his son was looking after himself and had his head in the right place. "The success stuff comes and goes in waves but the feelings that you have, the relationships that he's building, are some things that will last for his lifetime. It's good, it gives him fulfillment," he says
Jazz's experience of life has helped Butler to look back on his own, and harness it to become a better musician and person. "All of my musical experiences have led me to the person I am now, all the bands and the people I've been working with and made music with – it really informs all of the current things that I am doing."
The Don of Diamond Dreams is out now.