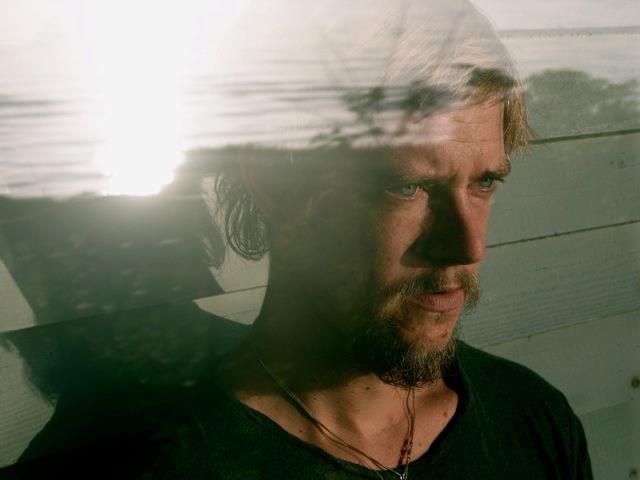 "But that's not why I went back to using my real name, because I was more confident or because I felt like it was really me," he continues, referring to having moved on from his previous solo moniker of Julian Plenti. "Once I'd paid homage to Julian Plenti, and I'd done it as per my original vision, I no longer really needed to do that. That was a retrospective of the early work plus a bunch of new material that I put on that first record, but then once it was done, it was like an itch that I had to scratch so I scratched. Moving forward, I was thinking 'should I go for a band name, should I go with some other thing?', but then I started to feel that it would be too convoluted at this point to go from an alter ego to another name, so I thought i'd go with the absolute most stripped down route I possibly can, and that'll be the ground from which I'll build out in the future."
One of the elements that has led Paul Banks to be recognised as such a unique performer is his special way with words. His lyricism is consistently remarkable, with his descriptive wordplay and sensibility often hinting to a literary, spoken word influence. A well documented love and admiration of hip hop certainly plays an important role in this, as does the fact that Banks is bilingual, speaking two dialects of Spanish as well as English. After a brief discussion as to the untranslatability of certain concepts between languages ("It's like in French – they don't have a word for 'home,'" he comments. "They have 'chez-moi', they have 'la maison', but there's no word that captures that sense of 'home'") Paul discusses the extent to which he thinks his linguistic background has influenced his lyrical style.
"I lived in two different Spanish speaking countries, so you see one language used differently, especially in the department of slang. In Spain, there's a certain style of slang and a certain speech pattern, and in Mexico, there's a very different one. I think that, in addition to the Spanish versus English thing, gave me some insight into how language is so malleable. But I think if you only spoke English, but looked into a bit of Latin or the romance languages and saw the way that words are derived, I think you could gain some insight but I think it lends to my sense of play with language. It's not that you can do things if you speak multiple languages, it's that idea of the mechanics of language, that it can evolve and be fluid. It also speaks to my passion for hip-hop, because there's a genre of music that invents words which then become part of the vernacular. That's interesting. I think it's also in my blood because my Pops also studied linguistics. He can speak like, six languages. He's badass."
Steering conversation back to the album, Banks reveals some of the secrets of his songwriting style. One of his tried and tested methods is to work on the track demos until the song has fully blossomed, at which point he re-records the track to capture it in its best light. Some sentiments can't always be exactly replicated however, as Banks goes on to explain.
"I had quite a magic demo for 'Young Again'," he says, "the mood was exactly executed and we chased that. We improved on what I did, hands down, but there's always something, a lot of demos have that magic quality to them."
A highlight of the album, 'Young Again' is a tender ode to the passing of adolescence, a track that showcases the roving dynamics of this record as well as the emotive themes that place this album among Banks' most personal work to date.
"It was an instrumental that i've had kicking around for years, it was going to be an instrumental on this record but I was working on the track, I was re-demoing it for the fifteenth time and suddenly, in five minutes, all the lyrics and vocals came. The spirit of the song is me revisiting an adolescent mindset, but the poetic idea that i've come to about what that is, is that you formulate your adult personality between about 18 and 20. At least I did, I established what my dreams were and I established mental patterns and templates and ever since then, those moments have been resonating through my life, trying to fulfil the dreams that I had at that age. I had this funny feeling of having done that now, so this was an odd moment of saying farewell to that earlier adolescent self, but very very fondly. In a 'I think i've paid you enough tribute, and now i'm at a point in my life where i'm going to have to go and find new patterns, and a new paradigm to base my dreams on.' So there's a bittersweet melancholy to that song which I think is that spirit of 'shit, maybe this is done', my time following that particular vision, but at the same time, what a vision it was."
Banks is released through Matador Records on 22 October, and the album can be streamed in its entirety by clicking here. Paul Banks will perform at the following tour dates:
January
20 – Dublin, Academy
21 – Glasgow, King Tuts
22 – Manchester, Sound Control
24 – London, Koko