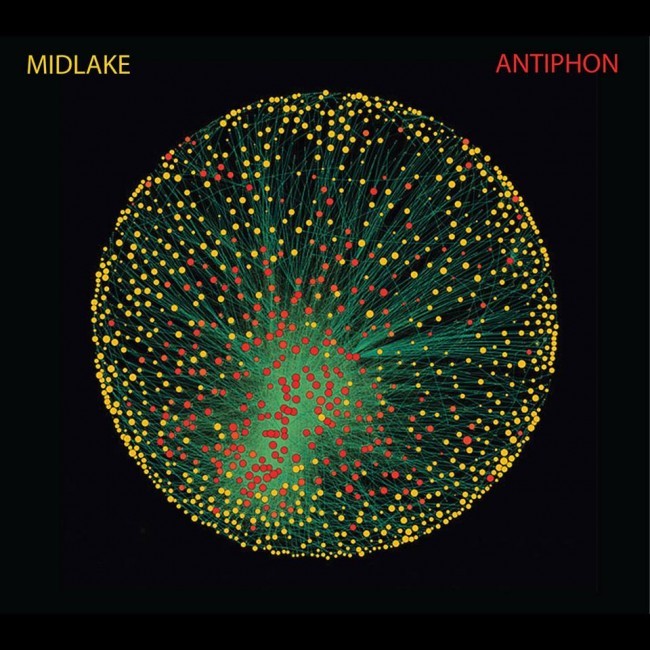 Given the instability that the departure of your lead singer and principal songwriter must surely cause, then, it seemed as if the easy option would've been to take Smith's decision as a sign to bring Midlake to a premature end. "What changed was that Tim left long before we were even getting close to that agreed point of calling it quits. My thoughts were, you know, "this changes things, because we can't go through with what we'd agreed on now – Tim isn't going to be part of this last record." It just seemed like, from there on in, it would be a good idea to kind of abandon any sort of timeline and just take things day by day. I don't really want there to be anything hanging over us, and I don't want it to be me – or anyone else in the band – setting an agenda. A lot of the time, you aren't going to know what you want to do in a year's time, you know?"
"It's just easier playing things by ear. Right now, we're playing shows and promoting the record, and we're happy to cross whatever bridge is coming next when we get there. We know we've got options, whether it's another Midlake record or working with other people; some of us have our own studios, and we have our own Midlake studio, so there's going to be a lot of possibilities once we're off the road. I think now more than ever we can apply that freedom we took from Antiphon to other things."
In accordance with the intra-band collaborative effort that defined the creative process for Antiphon, the album was self-produced. "It was mainly Paul , actually; it's credited to Paul and Midlake, but he certainly spearheaded that side of things," says Pulido. "We actually did some songs, when Tim was still with us, out in LA with Jonathan Wilson. I really enjoyed it, more than I thought I would; it was nice to just be a player in somebody else's band, to be steering that kind of boat. Those sessions didn't come to anything, mainly because that iteration of the band was kind of on its last legs at that point, and I think it was becoming clear that we were going to struggle to take something away that we could all be satisfied with. I do want to pursue that again in the future, but it just wasn't an option on this record. We were writing and recording kind of at the same time; we couldn't really go to a producer and be kind of like, "hey, we have X number of songs and we're ready to get them down." We took everything as it came, really."
On the thematic side of things, there's an obvious resonance to the meaning behind the title of the new record, given the upheaval of the past twelve months. "It's a word I found in a liturgical setting; it was used to describe call and response singing. It kind of really fascinated me, and I came to realise it would tie up nicely into a bow what this record is – our response."
Pulido hasn't done things by halves when it comes to stepping into Smith's shoes, writing the bulk of Antiphon's lyrics – "Paul did two songs, 'Ages' and 'Corruption', but the rest was all me." It seemed natural, then, to ask whether the lyrics were subject to the same kind of freedom he'd spoken about in relation to the record's instrumentation.
"I think the way they've come out is linked to the way we made the album, but not particularly obviously; it's more that I had to take the same approach to writing because I'd been thrown into this position, and I realised I just had to get on with it. I wanted to write it in a pretty classic manner; I'm not a prolific writer, as much as I enjoy it, so I didn't want to mess around with the standard way of doing things, you know? I just knew I had to jump in, enjoy it and try not to overanalyse it. The good thing about that, I think, is that the lyrics have come off pretty honestly."
Midlake arrive in the UK in February, for the first time in what has, quite frankly, been far too long. It's the first time British fans will witness the new lineup in a live setting; I wondered how the knowledge that they might need to win over those still sore about the loss of Smith had affected the band since they resumed touring. "We've been playing pretty much non-stop since August at this point. I'm glad to say that the excitement to go back on the road has kind of carried on, and we're really enjoying the shows. The fact that it's a different version of Midlake hasn't been a problem for us at all, I don't think. That's a big part of our mentality now, actually. We have to be unapologetic about where we're at, about what's happened within the band since our fans last saw us play. We can't really afford not to own this, you know? We've moved forwards, and hopefully we can take our audiences with us."
Antiphon is available now via Bella Union. Midlake tour the UK in February 2014.