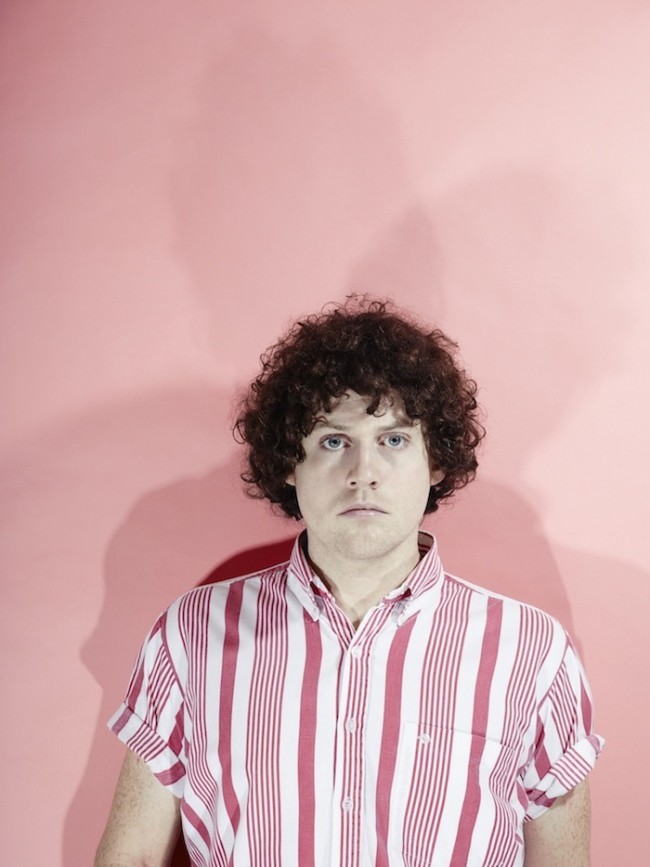 It's probably been a blessing for the band. While many of nu-rave's forerunners didn't make it past their debut, Metronomy have since grown from strength to strength. Joe continues, "I've done most of the things I wanted to do out of interest in terms of production, so I think the next album will go more back to the more forward-thinking – if you see what I mean."
"Forward-thinking is people who are making new types of music, and that's something that interests me less recently – but it's always been what I'm trying to do. It's like a whirlpool scenario, but it's all contributing to making new stuff and I think that I'm at the point now with four records that are quite diverse, but for the next one I can use them all to bolster what I'm doing."
That's right folks – it's the first run of press for the new Metronomy record, and he's already talking about the next one. "LET'S MAKE A RECORD! LET'S DO IT NOW!" He bellows.
In an interview recently, Joe stated that he used to feel awkward singing his songs. But with an album that at times feels starkly confessional, I ask why the confidence boost now? "It was more like, lyrically," he explains, pausing for a second. "I'm trying to think of the best way to circle this."
"Part of my big issue has always been, because I started playing drums and ended up doing this, I've never really felt like I was a qualified lyricist. And so that's something I've always forced myself to try and be more comfortable with, and try things out, and I think I was saying about being confident not in an egotistical way. I basically think I've found the secret. I think now I understand that being a musician, and especially being one that writes lyrics, it's a confidence trick."
"You can't really objectively say that something is bad. Grammatically things can be correct, but you can't really… It's just opinion. Whereas before I thought to be someone that wrote lyrics that were interesting, I thought that you had to have a degree in English. And what I've realised is that actually you just need to care about words and have some belief in what you're on about in a way. You just have to have courage in your convictions."
To me, the Metronomy style is typified in album closer "Never Wanted", where Joe sings about slightly oddball things in his characteristic falsetto. He laughs, explaining that he thinks "it's just being aware of what you do and embracing it. But then I think the album lyrically is much better than the stuff I've done before, so I think there's a difference. It's still got what you'd expect but I think it's maybe a bit less self-conscious than before."
First track "I'm Aquarius" was launched through an astronomy app that allows users to hear the song while trained on the matching star constellation. I ask if this is something Joe takes interest in, or just a label gimmick. Turns out it's mostly the latter. "My dad was saying how astronomers hate astrology because one is a science and one is bullshit. So to link up these two things will have upset some astronomers, but whatever. They're a very quiet bunch."
It seems like every album today has to have an app or a mystic marketing campaign to launch it. "All you care about is, is the record going to be any good?" asserts Joe. "Because if it isn't, just fuck off."
Looks like Metronomy will be sticking about for a lot longer then. Everything is A-OK.
Love Letters is released on 10 March via Because Music. The band are set to tour the UK in March, culminating in a headline appearance at London's Field Day Festival.