Jessy Lanza hails from the Ontario steel city of Hamilton which is located on the west end of Lake Ontario. The city is home to a burgeoning arts scene and this close knit community has meant that it's greatest exports have all ended up working and playing together. Jeremy Greenspan of Junior Boys co-produced Jessy's debut album and now she tours with local lad Dan Snaith (Caribou/Daphni) whose music she first encountered in high school.
Her sultry and sexy r&b persona had me expecting a quiet and mysterious interviewee but Jessy spoke warmly and enthusiastically about her huge list of tour dates, her fellow musicians and love of pop music. I put it to Jessy that she must be one of the hardest working musicians with her packed touring schedule – she conceded she'd been busy but that: "Caribou and his band are the hardest working band of this year, I just seem to work hard because they brought me along!"  Touring with the Caribou band has had its benefits as Jessy explains: "The guys in the band are so techy, they know everything about their gear. I was bringing this big, heavy synth everywhere and they were like 'Why don't you just use this software plug-in? They've been really helpful for downsizing my baggage and travelling lighter!'"
Jessy Lanza makes synth led, dreamy r&b/pop with a mysterious sexual energy. Samples, breathy vocals and soft synth tones make up the majority of Pull My Hair Back – released exactly a year ago on Hyperdub, a label usually associated with dark instrumentals and not sultry R&B. Her new track "You and Me" was featured on their second compiltation celebrating their ten-year anniversary: "Following Burial made me pretty nervous but it came out really well and I'm so honoured to be featured alongside so many great artists." It seems more new material from Jessy might not be so far away: "I've got so many ideas from seeing so many bands and having time to listen music. I think after this tour I'll really be wanting to get back into the studio and start recording new stuff."
With so much time spent travelling Jessy has a lot of time to fill: "I usually just look for free wi-fi and spend time on the internet listening to music and watching videos. It's great to just listen to new music and think 'I can copy that idea! I've had a lot of time to find new samples online. YouTube is so amazing with the suggestions bar… it's like a robot who understands me! I just love the way you can get lost in the music and discover stuff you'd never find anywhere else. I've been listening to a lot of Yellow Magic Orchestra who are this Japanese band. Then I've just found all these really obscure covers from their videos. You can just go into the suggestions bar and get lost for hours."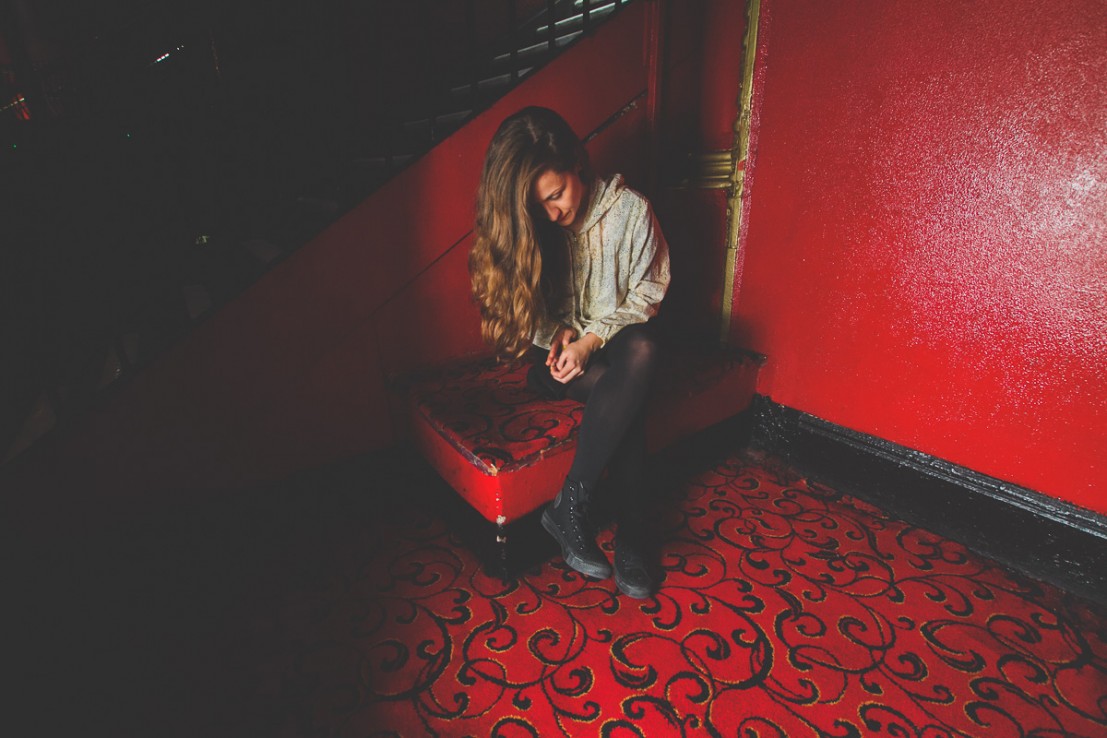 Jessy Lanza is often grouped with artists like Kelela, FKA twigs and SZA – all genre-hopping female artists making innovative music. Jessy admitted to being "flattered to be mentioned alongside those artists. Kelela is one of those people who I'm always on the bill with but never get chance to see." Kelela, twigs and Lanza all share a very sensual style of songwriting, I put it to Jessy that this style of music is subtly changing the way female sexuality is depicted in music – as a kind of reaction to the recent slew of objectifying "Booty" videos. Jessy had a carefully considered take on things: "I don't set out to make empowering music. It's not like I'm working on a song thinking it's going to be a statement. I think all pop music is about the same three themes of love, sex and relationships. It's all about finding a way to work with those themes and make something that sounds interesting. I love pop music and how it always finds new ways to do the same thing."
With her love for pop and links to fellow Hamilton based musicians, I jokingly asked Jessy if she was influenced by the other famous Hamilton born superstars – the Appleton sisters of All Saints fame: "I wouldn't say that All Saints were a direct influence but the Canadian music channels were always playing "Never Ever".  I would have been in middle school and that song was everywhere. Come to think of it, that song probably had a big subconscious influence on me!"
Jessy Lanza's current tour takes her from Brazil to Iceland to the UK where she will play Bristol's Simple Things Festival on the 24th October alongside Hyperdub labelmates Cooly G, Kode9, Zomby and Laurel Halo as well as headliners Caribou, Mogwai and Death From Above 1979.