At some point during June 1999, Rocket From the Crypt vocalist and guitarist John Reiss decided to take some time out from his main band and turn his attention towards other musical endeavours. During that period out Reiss hooked up with Delta 72 drummer Jason Kourkounis and recorded and wrote a series of songs in San Diego, recordings that would sound the beginning of not only Hot Snakes but would also make up most of their debut record, 2000's Automatic Midnight. Calling in Rick Froberg for vocal and guitar duties, whom Reiss had played with in Pitchfork and Drive Like Jehu from 1986 to 1995, and later in 2000, after the release of their first album, Gar Wood on bass, Hot Snakes took shape and started on a journey that would see them work on three albums of enduring and important post-punk over a five year period, eventually splitting in 2005.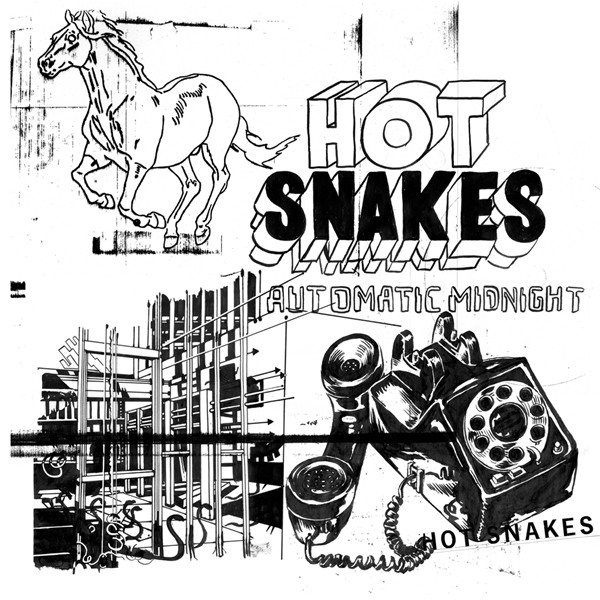 Less complex than Drive Like Jehu and more post than the punk of Rocket From the Crypt, Hot Snakes found their space slap bang in the middle of the two. Froberg's vocals sound almost Billy Corgan-esque at times, straining and confident with an intense emotion, whereas the instrumentation would flit between traditional punk (''XOX'', ''LAX'') to semblances of emo (''Suicide Invoice'') and indie (''Plenty For All''). Their debut release, Automatic Midnight, the first album to be released on Reiss' label Swami Records, is without doubt the rawest of the three, with a wider palette of sound exhibited on the following two, Suicide Invoice and Audit in Progress, as the band explored new sonic avenues, without ever deviating too far from their post-punk base.
As angsty as each album is in its own way, the opening record is unquestionably Hot Snakes' most defiant. On the brutal ''No Hands,'' Froberg insists he ''Could do this with stumps,'' whereas on ''Our Work Fills the Pews'' he confidently ascertains ''Stick a pin anywhere on a map / You'll find us there / That makes us a natural selection / That makes it fair.'' The overriding paranoia and frantic questioning that becomes a motif of Hot Snakes on each of their following releases however also begins to find its voice on Automatic Midnight, setting the benchmark in this sense from which Suicide Invoice and Audit in Progress would develop. From the notion of an inherent lack of control expressed on ''Automatic Midnight'' (''Am I insane? / Should I feel this way?'') which is mirrored on the excellent ''Kreative Kontrol'' from Audit in Progress, to the hopelessness of ''You are a problem/I'm unfit to solve'' on their most Smashing Pumpkins-esque track, ''Light up the Stars'', this constant self-doubt and uncomfortable nature of a lot of Hot Snakes' questioning is given its first runout on the first record, becoming an essential component of their sound.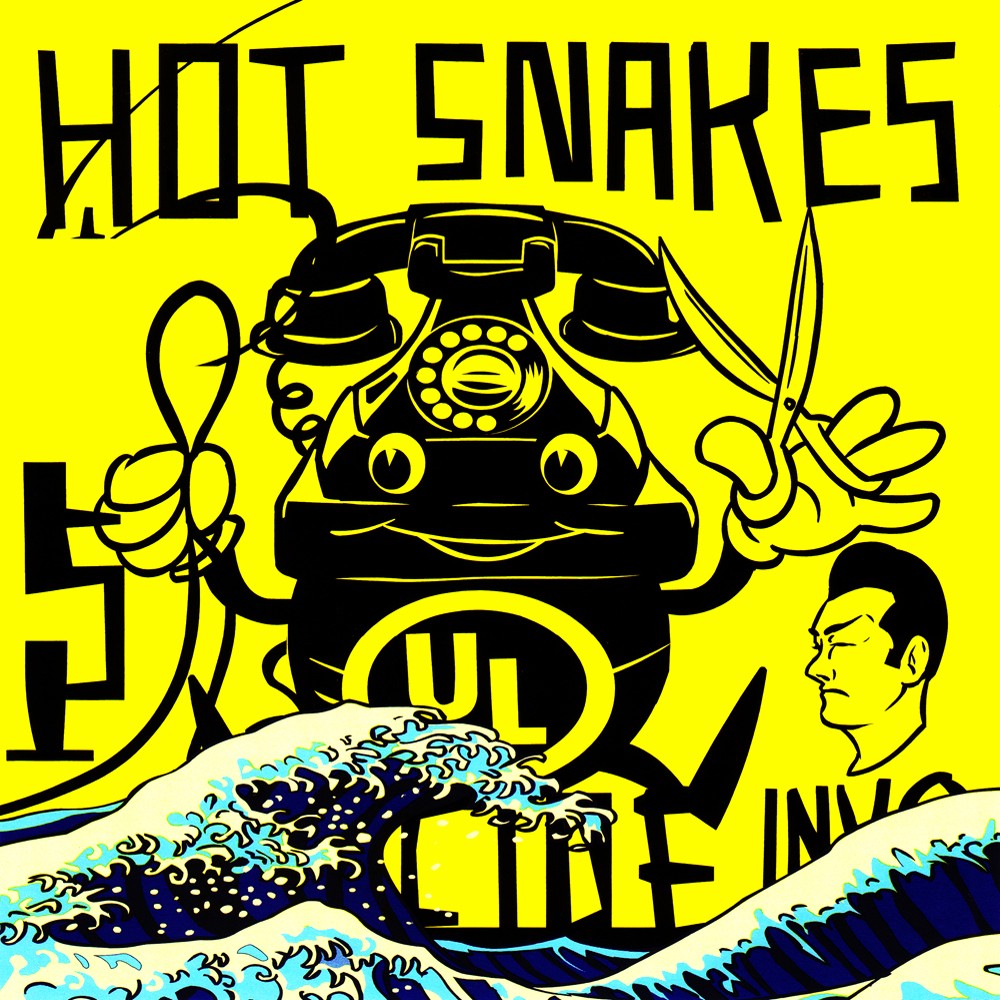 The most visceral way this paranoia and Hot Snakes' general rejection of convention manifests itself is in the repeated references to dreams and murder throughout the three records. First explicitly referenced on ''Salton City,'' a song named after a place in California that includes mention of both Bergen-Belsen and Deir Yassin, Suicide Invoice in particular takes the theme to a more macabre and disconcerting level. ''Who Died'' and ''Suicide Invoice'' are the most obvious nods to their own mortality, the first more questioning, the latter more definitive in the pact Froberg is referring to, drawing parallels in the track with a ''Suicide dream.'' One of Audit in Progress' best tracks, ''Hair and DNA,'' also capitalises on the use of murder as a metaphor for societal failure, as Froberg announces ''Murdered at home/Murdered away/We got murdered/You and I/We weren't asleep/We weren't awake/We got murdered/We didn't die.'' Using both death and sleep and the lack of consciousness associated as metaphors for escaping and perhaps losing control in reality is a theme that sits at the heart of Hot Snakes' music, making that escape seem both soothing and terrifying at different junctures.
Despite the clear angst on Automatic Midnight, it's on Suicide Invoice and Audit in Progress that Hot Snakes find themselves riling more against specific institutions. The rejection of university intellectualism in particular crops up more than once. On ''Unlisted,'' arguably Hot Snakes' greatest track to date, Froberg rallies as he cries ''Your favourites are already sorry/They're long lost/Lost that privilege/Well read, well fed/And written off,'' a sentiment echoed on Audit in Progress' opener ''Braintrust'' (''Don't go to Harvard/Don't go to Yale/Your disposition/Will only make you fail/You got a brain trust/You got a bloodlust/The grey area fucks with your sight''). Various forms of payment and avoiding it also becomes a theme, most intriguingly on ''Paid in Cigarettes,'' in which the image of the President being paid with filter tips is sure to raise a smile. The motif also appears on the eponymous track from Audit in Progress, on which Froberg is at his most confrontational, baiting his audience with ''I paid nothing for nothing/That's what I spent/C'mon/Audit me/Audit me/I don't give a shit.'' Automatic Midnight reflected Reiss and co.'s anger as a general reaction to the world around them; Suicide Invoice and Audit in Progress provided more specific targets for their protests and frustration.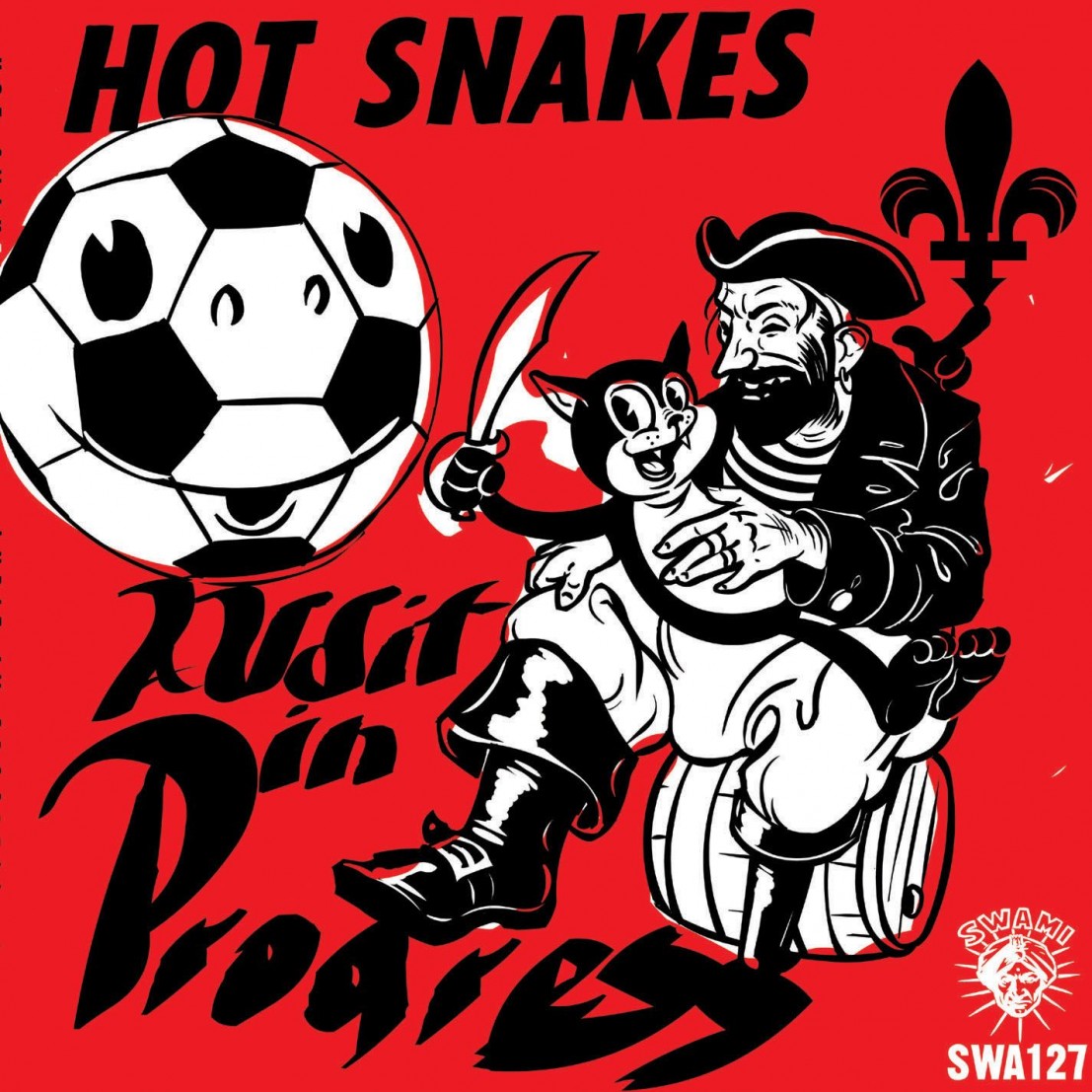 It is this overriding frustration that proves itself the most consistent mainstay on Hot Snakes' sound throughout the three records. Expected perhaps considering the style of music and the members involved, Hot Snakes nevertheless channel this frustration in a variety of visual and audible ways that ensures each record is fresh and a little different everytime they're given a listen. Themes aside, the musical performances of Froberg, Reiss, Wood and Kourkounis (Mario Rubalcaba replaced Kourkounis for Audit in Progress) are gritty and raw throughout. Froberg and Reiss in particularly dive in and out of each other's playing, complementing each other beautifully throughout. Whether it be the driving powerchord progression on ''Unlisted'' or the (almost) sunny guitar melody on ''Plenty For All,'' a rare optimistic forway from the band, there is a vibrancy and a meaning to Hot Snakes' playing on each of the records, and it's continually a pleasure to behold.
Most successfully achieved on the twelve tracks of Suicide Invoice, Hot Snakes' ambition throughout is to rile against the hypocrisies and wrongs they see in the world around them. A paranoid, thrilling collection of albums, Sub Pop's reissuing of them couldn't have come at a more appropriate time in recent years. Fully deserving of the additional attention the reissuing will grant them, this is an essential collection from an essential act. The fact each release still sounds like it could have been released yesterday is only further testament to their enduring relevance.