You'll know the name but you might not know how to pronounce it (WAH-WAY!) yet the Chinese tech giant has made a phone that's more than the equal of Apple's top-end model the iPhone X and trounces pretty much the entire competition on camera-strength alone. A whopping three lenses sit on the phone's back. They come with a stamp of quality from Leica - arguably the word's best lensmaker - and one of them has a mammoth 40 mega-pixel sensor.
Combine both those facts and you have something quite astounding on paper: a game-changing mobile device with a massive fuck you to Apple's in-house approach to everything. Huawei's move sets a precedent for where the next gen of mobile tech might go. Apple's come under fire for the way it builds its tech in recent years and presumably Huawei have learned from this - it was announced earlier this month that they now surpass Apple in smartphone sales.
The P20 Pro does more than match its competitors' top-end models, with a luxury feel complimented by super-fast response times thanks to the Kirin 970 chipset - Huawei's first mobile AI computing platform. It processes data at lightening speed in real-time and drives the phone's main USP - an intelligence that aims to enable smartphones to capture the real world just as it's seen through human eyes. This is tech entirely in tune with our 2018 lives.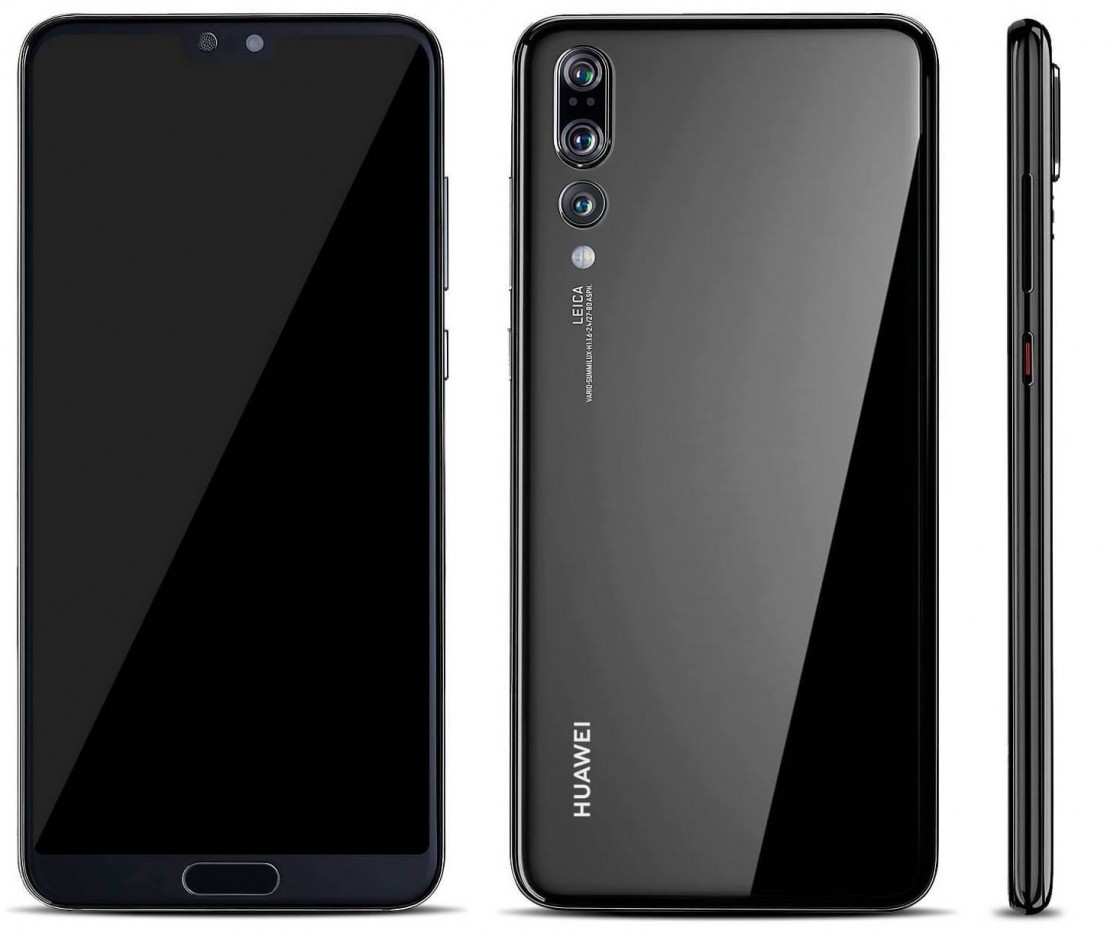 First of all, it might be a bit of stretch to compare the P20 Pro's camera performance it to a DSLR, as Huawei are doing quite readily in their marketing. The performance on the P20 Pro's camera is something more akin to a mid-level rangefinder model (think Olympus' OM-D or Fujifiulm's X-T20 models) than a Canon 5D. The other two lenses on the back feature a 20-megapixel monochrome sensor and an 8-megapixel sensor - the latter can also be combined with the 40-megapixel sensor for a 5x zoom.
But let's talk about the 40MP monster because if you're buying this phone then that's definitely the reason why. For those people who spend a bomb on a 'proper' camera only to ever use its automatic mode, this is where the P20 Pro comes into its element, giving an extra boost to nightime shots and greater dynamic range to your shitty tourist snaps.
"The P20 Pro feels like a camera with phone capabilities - not the other way round."
The P20 Pro's artificial intelligence is genuinely a revelation, and another reason it trumps Apple: point the camera at food and it knows you're looking at food. Shoot a nature scene and it'll draw out the dynamic range of greens without oversaturating. Detail is rendered in picture-postcard perfection through a combination of image stabilisation and inventive processing. It's really quite remarkable and utterly joyful to use.
A few days testing the phone on a trip to China gave me time to put the camera through its paces and lowlight is where it truly excels. I've never seen another phone camera cope so well with darkness and the AI really shines through. providing excellent stability and turning out shots with enough definition to make the midnight skyline of Shanghai and its lights pop and glisten in almost every capture taken.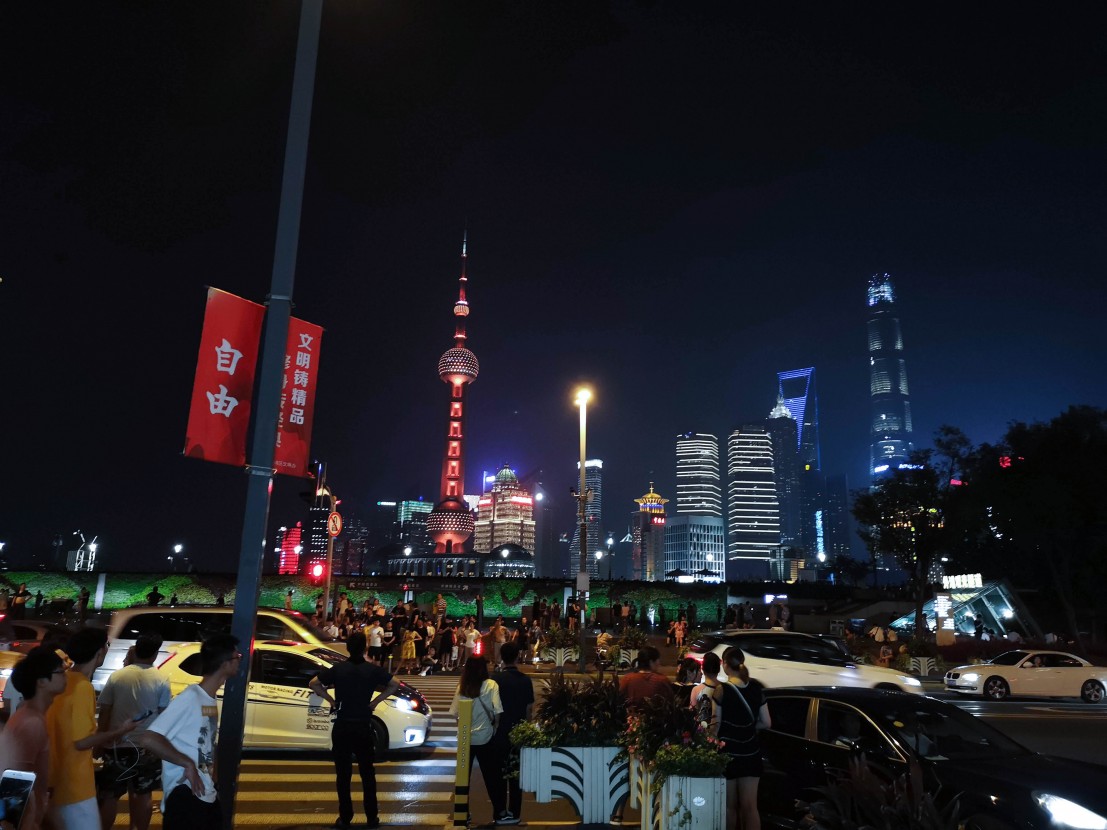 During the daytime it's no different. A walk round the lush, humid environment of the southern Chinese city of Shenzhen gave me a chance to test out the camera's capture of colour. Details render in impressive tones and images are processed with a hue that feels accurate, even blown up to full size.
Shooting similar shots on a Canon 7D and an iPhone 8 alongside the P20 Pro offered some insight into where the Huawei camera really fits in. While shots taken on a DSLR revealed finer results on a granular level, its automatic mode stumbled at times while Apple's AI produced duller and less cinematic shots. Overall the P20 Pro was just a more more enjoyable camera experince across the board. I don't want to have to think too much when I'm shooting on holiday or at a show.
In four-days of testing the camera, I also used the zoom much more than I've ever used in the lifetime of my current iPhone - those three lenses really came into their own picking out details and while I didn't push it to its limits, there were moments where I kept forgetting I was shooting with a phone. The P20 Pro feels like a camera with phone capabilities - not the other way round.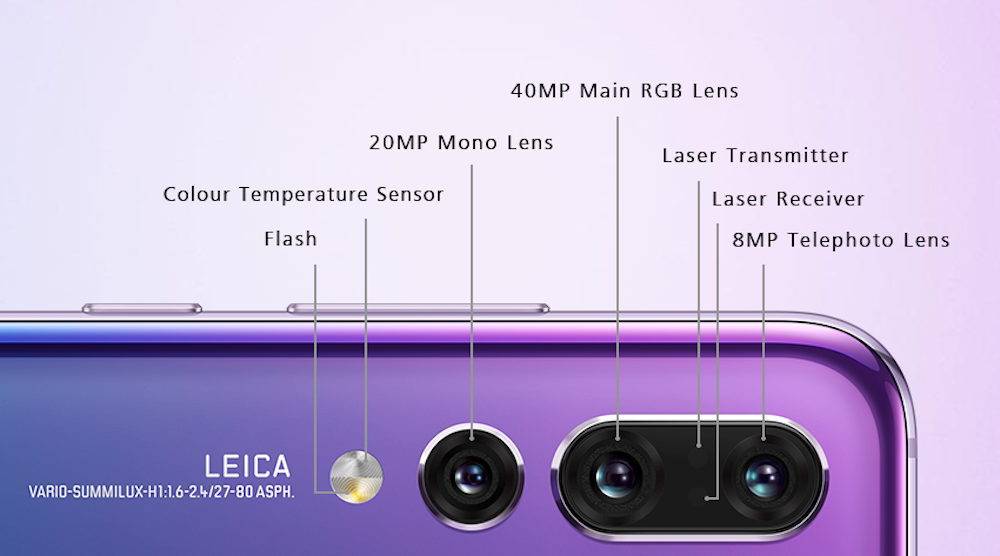 The camera's professional mode is gonna give DSLR-heads something to obsess (and argue over). Offering RAW shooting (outputting files in the DNG format), it includes expected options for ISO, shutter speed, aperture and white balance. The main drawback is an ergonomic one - unlike a DSLR, these things can't be changed quickly so the mode's mostly useless for shooting in-the-moment stuff and I can't see more than a couple of situations where you might want to switch over.
The phone's portrait mode works in a similar ways to Apple's - adding a fake aperture blur around the subject. It's effective enough although (as with Apple's) successful shots are very much down to the photographer's own eye and composition. The front camera selfie-optimised with a smoothing effect alongside a 24 megapixel sense and an f/2.0. It doubles up as a fast face unlock too (again, arguably microseconds faster than Apple's) - and it's scarily fast.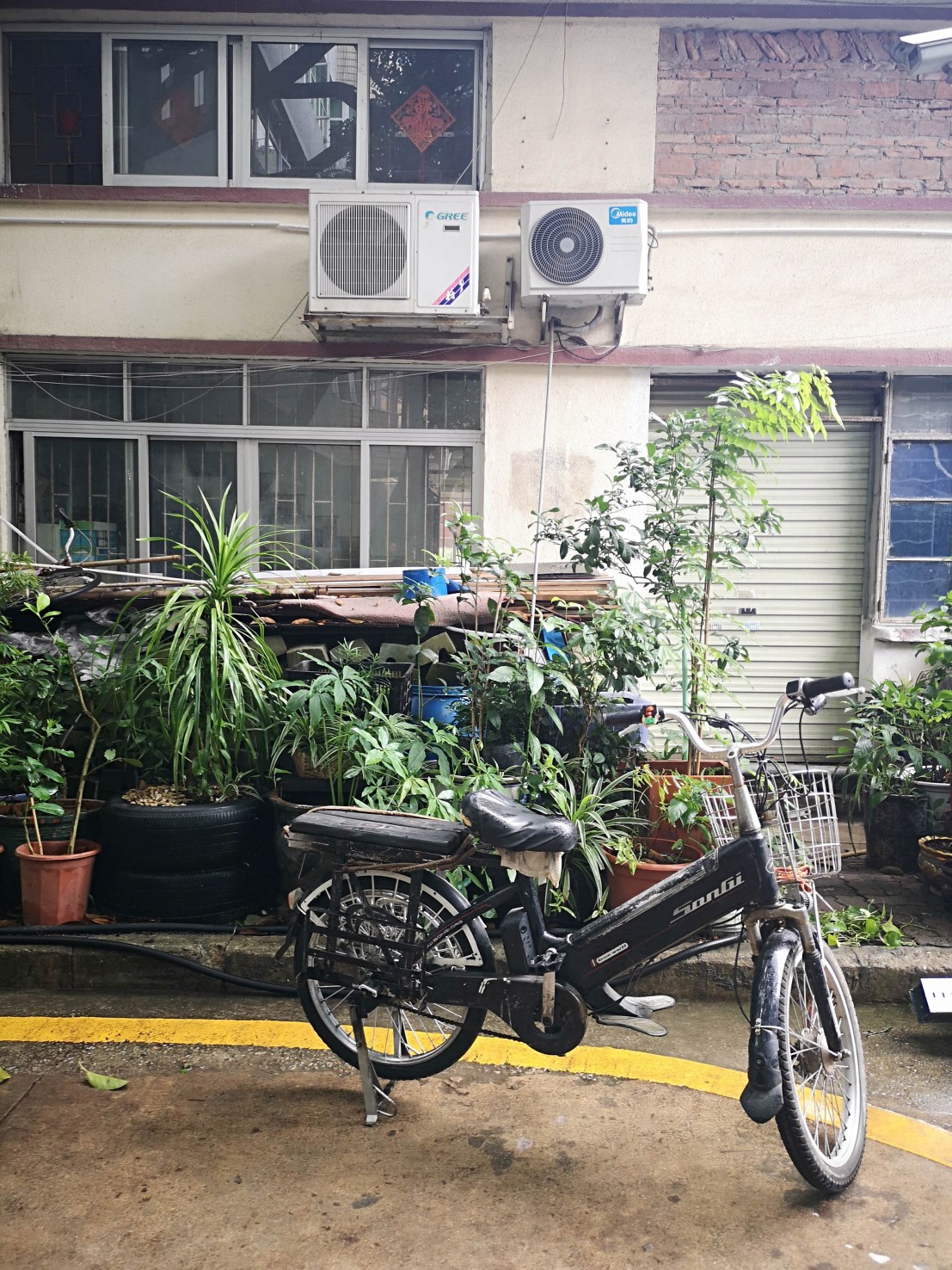 As a long-time iPhone user (a decade and counting), this was my first experience of an Android device but it was a more than pleasant one. The Oreo OS (Android 8.1) isn't too much of a shock move from iOS 11.4 and the learning curve is minimal. Only a few hours with the phone were enough to make me feel confident and the responsiveness made me feel more in control of the device than I expected.
A mammoth 4,000mAh power pack and super charge ability means battery life is long and reliable - a full day of very heavy camera use with the phone dropped a full charge down to about 35% over 12 hours; Huawei promise around two days of battery life which is entirely believable with average use. For reference, the iPhone X has a 2,716mAh battery!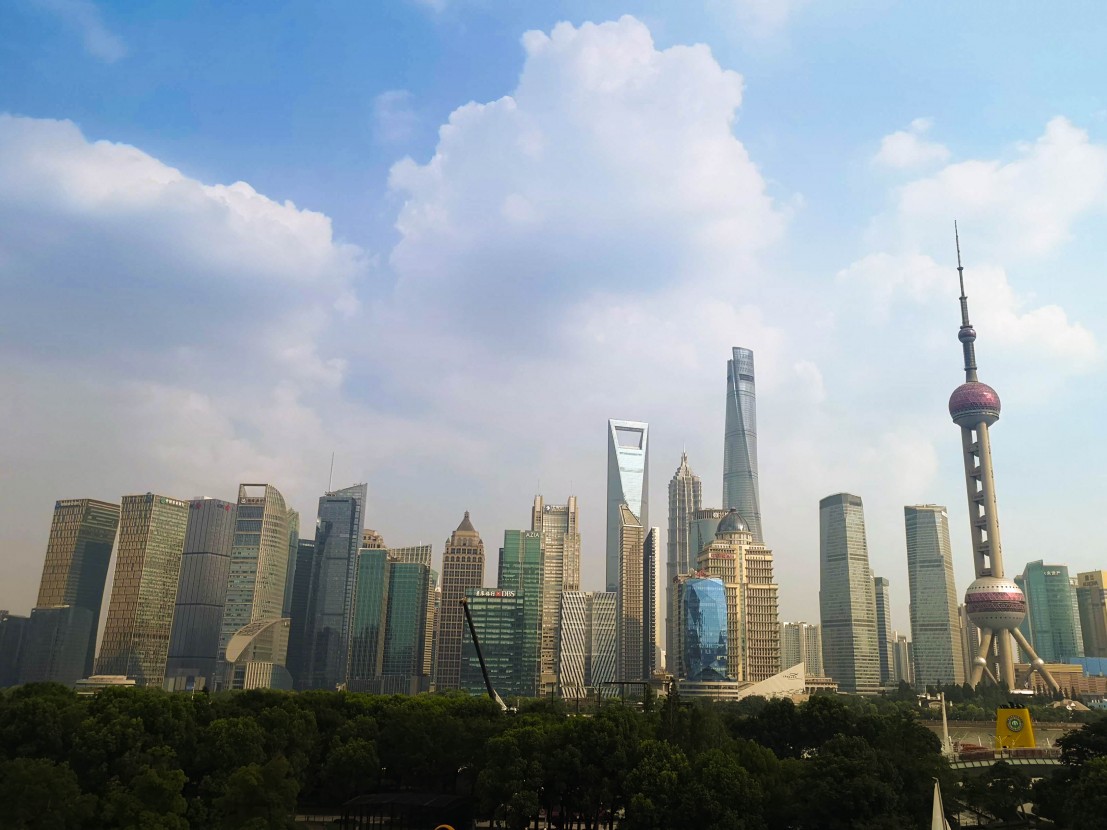 I like this phone a lot and I say that with some reservations. Apple's iCloud still has my heart (and my photo library) and the iPhone' Notes and iMessage app are still small but crucial things I'm struggling to live without. Google's Keep hasn't lost any of its clumsiness and porting notes over is a royal pain in the ass...but the cons are largely minimal. While the price of the P20 Pro is high, it's still a couple of hundred cheaper than the iPhone X. The display specs - 73.9mm wide, and with a 6.1 inch screen size - are impressive but the results sometimes feel a little soft although that's a minor niggle.
There's no headphone jack which doesn't concern me as I'm a Bluetooth advocate all the way - and there is an adapter which you'll inevitably lose. Wireless charging isn't something I'm bothered about but I know some people are and that isn't an option with this phone.
Ultimately Huawei have built a cameraphone experience that's entirely in line with how people actually want to use cameras. Sure, whack a f1.4 lens on a pro DSLR and you'll notice a huge difference on portraits but nobody is actually buying this phone as an alternative to a DSLR. They're buying it because they want a best-in-class phone with a camera that delivers a experience that's consistently impressive and fun - and that's what you'll get with this phone.