-
Alex Chilton
With every year that passes, another sorry constellation of musical bright lights see their stars burn out forever, their souls going to join John, Freddie, Jimi and the rest in rock-star Valhalla. Whilst any passing life is distressing to contemplate, at least musicians can continue to touch people posthumously through a legacy which will far outlive them, and may even grow in breadth, stature and popularity in their absence. As 2010 draws to a close, we thought it proper to revisit the work of some of this year's departed musicians, to remind old fans or downright inspire new recruits. Below are five less heralded but emblematic cuts from artists such as Alex Chilton and Ari Up.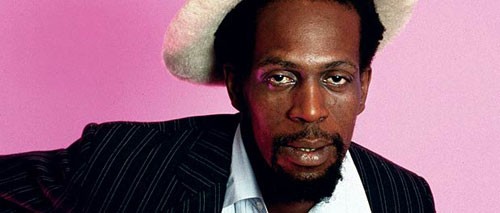 Gregory Isaacs: 'Let's Dance' (available on Cool Ruler, 1978)
Before reggae icon Gregory Isaacs succumbed to lung cancer earlier this year, the "lonely lover" had sighed his way through a 40-year career with such melancholic vocal purity he could make a grown man swoon. When Isaacs signed to Virgin Records in 1978, mainstream stardom beckoned, but beyond a ripple of success for signature track 'Night Nurse' his brand of lovers rock never took-off. This loping minor-key masterpiece from his major-label debut epitomises Isaacs' understated brilliance – a tale of rudimentary dancehall passion brought to life by the tender ache of Isaacs' delivery and lines like "I want to feel your lips resting my mind", which said as much about his wearying addiction to crack-cocaine as his need to feel loved.
http://www.youtube.com/watch?v=l1HWm10eXAA
- - - - - - - - - - - - - - - - - - - - - - - -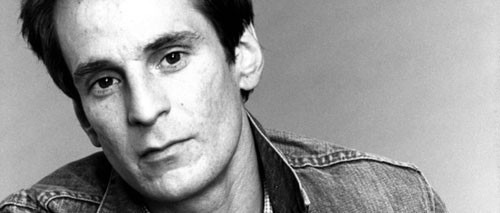 Big Star: 'Holocaust' (available on Third/Sister Lovers, 1978)
Recorded in 1974 but – thanks to the impending bankruptcy of record label Stax and the questionable commercial viability of the material – not available until 1978, Third turned out to be a belated swansong for Alex Chilton's hugely influential Big Star vehicle. Replacing the catchy subversiveness of Big Star's first two LPs, Third uncoiled the twisted melodies and slowed the bustling power-pop pace, allowing the songs to wallow in a spacious musical sprawl of devastating foreboding, coursing with the hurt of band strife and personal despair. The 'Holocaust' is the fulcrum on which the record uncertainly teeters. Saturated with eerie atmospheric textures which will be easily recognisable to fans of The Antlers' Hospice, the track paved the way for the unsettling drug-addled lo-fi of Chilton's late-'70s output. It also offers a heart-rending epitaph for the underappreciated Chilton and his boundary pushing genius: "Everybody goes / leaving those who fall behind / everybody goes / as far as they can / they just don't care".
- - - - - - - - - - - - - - - - - - - - - - - -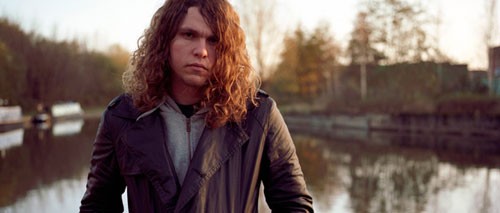 Jay Reatard: 'It Ain't Gonna Save Me' (available on Watch Me Fall, 2009)
A leading light of the punk-indebted Southern US garage-rock scene which emerged in the late 90s, Jay Reatard made his name with frantic distortion-drenched two-minute rackets. 2009's Watch Me Fall was a reinvention, favouring a precise, melodic sound, faultlessly realised on 'It Ain't Gonna Save Me'. It sounded like the work of a man comfortable with approaching 30 gracefully, but there was a sting in the tale. Unpredictable to the last, the cocaine and alcohol in Reatard's bloodstream as he died at his Memphis home this year puts into stark clarity lyrics such as "tired and lonely with no one to blame, in this bedroom where I sit". Who knew he was writing the script of his own desperate denouement.
- - - - - - - - - - - - - - - - - - - - - - - -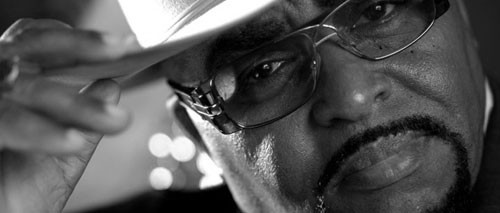 Solomon Burke: 'If You Need Me' (available on Rock 'n Soul, 1964)
The self-proclaimed King of Rock 'n' Soul's death from natural causes in October finally called time on a glittering five-decade career in which he had outlasted scores of contemporaries (both in terms of health and commercial longevity) and continued to vocally outperform legions of new pretenders to the throne. Rock 'n Soul, his fourth album, established the former preacher as an irreplaceable mainstay for Atlantic Records, on which he would have a string of charting hits until 1968. Not his most lauded contribution to the soul canon, the sheer animated dynamism of his hoarse roar on wistful ballad 'If You Need Me', coupled with deliciously multi-tracked gospel backing harmonies, encapsulates a man whose natural showmanship meant he never failed to take uncalculated risks from centre stage; they invariably paid off.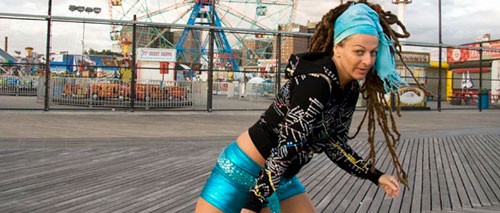 The Slits: 'Instant Hit' (available on Cut, 1979)
German born vocalist and songwriter Ari Up (real name Arianne Forster) had everything required to be one of those inimitable punk legends: a wild, insatiable lust for life; a dreadlocked gutter-style that oozed female empowerment and effortless sexual presence; friends (The Clash, The Sex Pistols) in all the right places. But her crowning glory was her band, The Slits, who's no frills, minimalist 'jitterpunk' clashed tinny, syncopated reggae beats with snaking, treble heavy guitar-lines and Ari's unique Anglo-German howl. As this opening gambit from their debut record Cut and its "He is / Set to self-destruct /He is / Too good to be true" refrain attests, they also matched forthright feminist undertones with a sense of humour, eschewing the po-faced righteousness of contemporaries and resolving to beat men at their own hard-living game.
(cut to 35 secs for the track)