The first Thursday of each month will see Best Fit and Parallel Lines curate an evening of live performances from some of the most exciting new acts around, all housed in London's finest small venue. The line-up also features intriguing new London producer DEEDS, bolshy pop newcomer Elle Exxe and a special appearance from mesmerising Norwegian siren Sandra Kolstad. Tickets are on sale now, priced at just £6 and availabe here.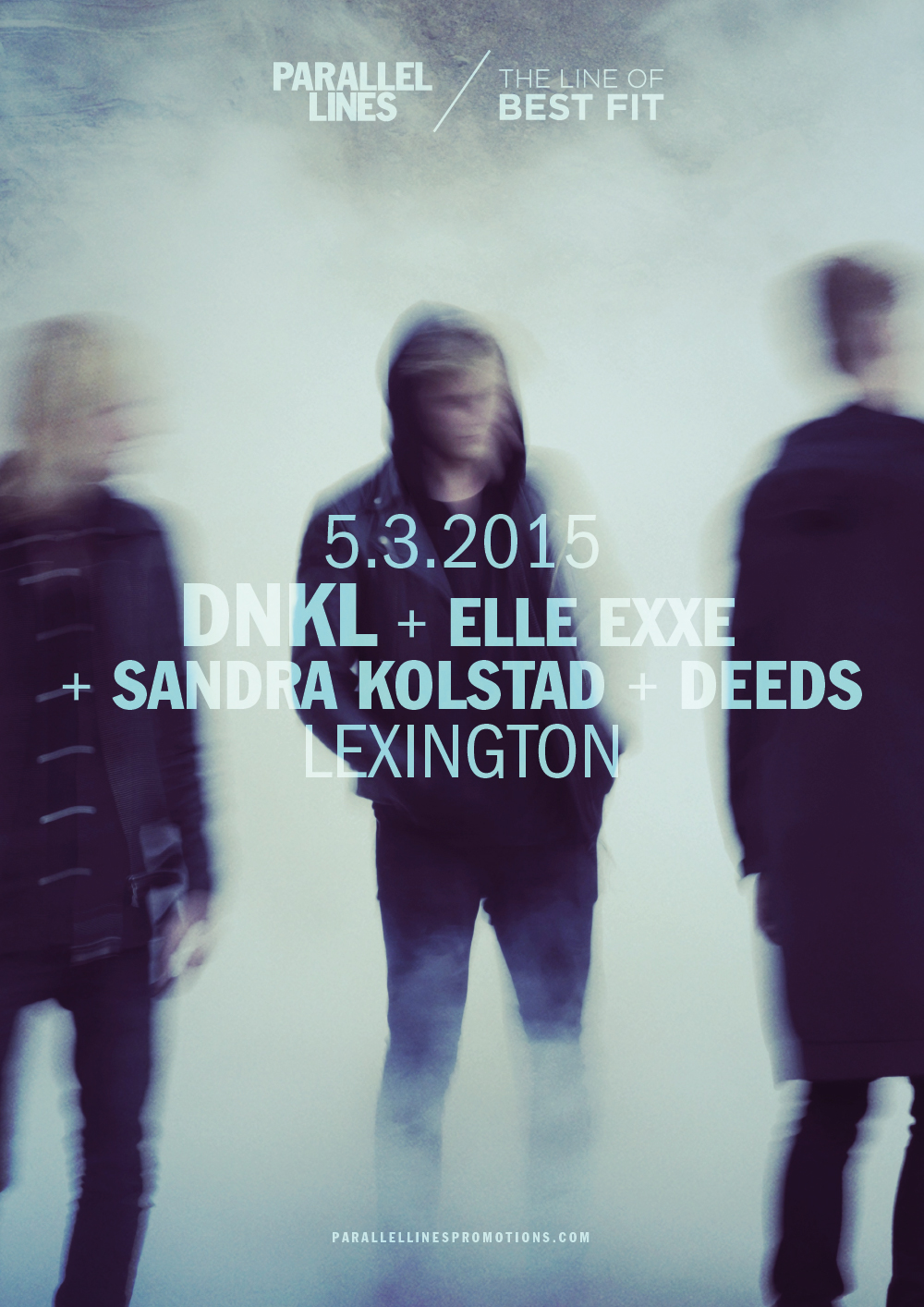 It's been exciting twelve months for Swedish trio DNKL. Emerging from their Gothenburg basement studio at the end of 2013, the band have featured on some of the most influential music websites around, played at some of Europe's biggest festivals and won over a legion of fans around the world with their mesmerizing, dark electronic pop.
Their debut song "Hunt", hailed as a "bleary eyed, 4am triumph" by DIY, would go on to feature everywhere from The Guardian to influential blogs such as Discobelle and Indie Shuffle and would eventually find itself at #35 in The Line Of Best Fit's 'Fifty Best Tracks of 2013'.
Its follow-up "Battles" would meet with similar praise, THE FADER describing it as the "best-of-both-worlds bridging M83's earlier synth work and later rock styling" and Notion Magazine as "pop done right".
Since then the band have gone onto perform at the world famous Roskilde Festival, open the Way Out West festival with a live performance on the Boiler Room stage, play at Berlin Music Week and support Com Truise on his European tour.
Now DNKL are set to release their debut official release, the "Wolfhour" EP on US label Sugarcane Recordings (Gazelle Twin, John Foxx, Jori Hulkonnen). A 4 track EP featuring "Battles" and "Hunt" alongside two stunning new tracks and live favourites, "Wolfhour" and "Warm Dark Night", that shows just how far the band have come in the past twelve months.
Buy tickets for DNKL / Elle Exxe / Sandra Kolstad / DEEDS at The Lexingotn on March 5. Check out Parallel Lines other great shows here.