My Morning Jacket – London Forum 15/07/08
When you get to the last night of a long tour you don't know what to expect. The gap between a special treat and a night where the band is looking forward to going home is tiny and unpredictable.
My Morning Jacket closed their tour last week at the London Forum. Being one of those who suffered for the cancellation of My Morning Jacket Z tour dates few years ago, I arrive with great expectations. Entering the Forum I am quite surprised to catch Jim James on stage jamming with support band Everest. An interesting Californian group which gave me the impression of Crazy Horse covering the Grateful Dead.
When Jim James came back on stage fronting his band, half an hour later, he will remain on stage for the next 2 hours gratifying the audience with a mammoth set: 23 songs, 8 just for the encore. It was a treat. But, at the end, why was he emotionally left in a limbo?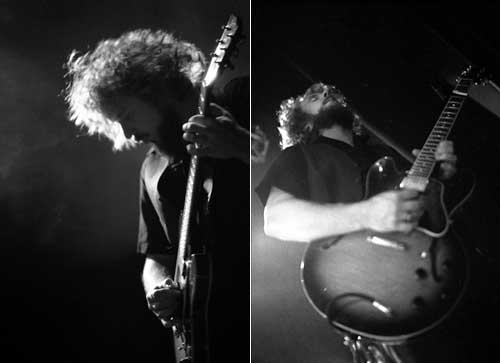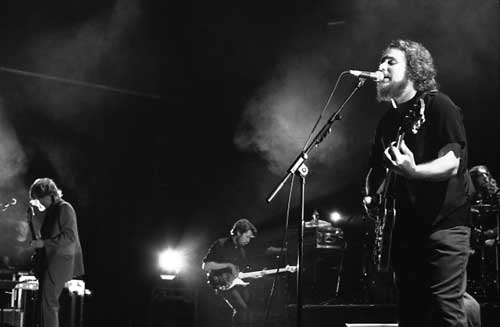 Agreed, My Morning Jacket live are impressive. The intensity of their sound, mixing Flaming Lips inspired new-psychedelia with alt-country guitar reverb, has quickly become a classic and has inspired most of the recent North American sound. They are the only band that in recent times that have recorded a double live album which doesn't sound like a marketing product but is actually better than some of their studio releases. What made this London night different from Okonokos?
I probably have the answer: the songs. If you read through the 23 titles you'll discover plenty of tracks from their latest album. I don't like Evil Urges but I was expecting it to sound better live, hopefully with less tricks and effects and more solid guitar riffs. Some songs will sound better, but when the title track falsetto opens the gig to be followed by 'Off the Record' and 'Gideon', two of the best moment from Z, the difference is mercilessly in front of you.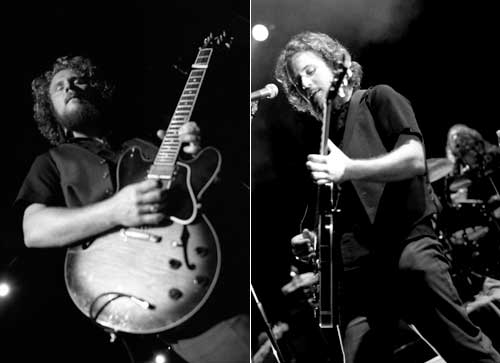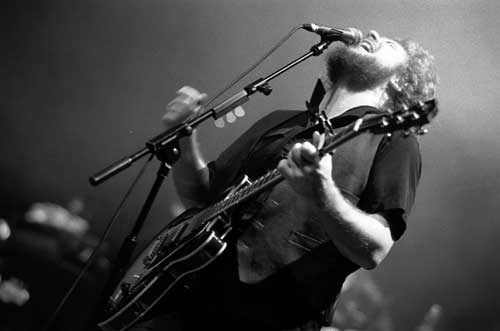 Anytime Jim James mistreats his guitar, leading the set into spiralling sonic journeys, taking in the entirity of American musical history, the night finds brilliant moments. When this journey arrives in Minneapolis to chase funk-ish falsettos you realize that Prince glamour cannot exist without a visit to the barber before the gig.
The encore was an absolute aural pleasure, delighting the crowd until 'Wordless Chorus', probably their finest moment, which left space for the self-destructive instinct of Jim James to take control. I can't find another explanation on why they followed that gem with 'Highly Suspicious', certainly the most irritating tune of the millennium.
People were a bit disoriented, and My Morning Jacket had to work hard for four more songs to make anyone happy. They probably did enough to make me pleased with the experience, but tonight I regretted even more that cancelled Astoria gig three years ago.