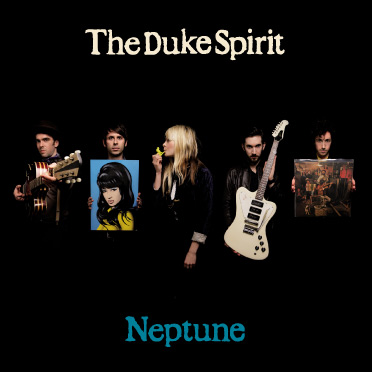 When The Duke Spirit first came about, they slipped under many peoples radars. Debut album Cuts Across The Land was delayed for nearly a year after their record label City Rockers collapsed and, despite being revered by critics, it just wasn't the success it should have been. Lost in a myriad of 'lad-rock' bands, they were overlooked by the music-buying public, though with a years touring of America under their belts and another change of label (this time to You Are Here), The Duke Spirit have come back sounding confident and raring to go.
In May 2006, whilst on their trek of America, The Duke Spirit collaborated with UNKLE and worked with respected Queens of the Stone Age producer Chris Goss. Having struck up a profitable relationship, they returned to the legendary desert area of Joshua Tree, California to record this album with Goss last year.
Influences such as Sonic Youth are still apparent on tracks like 'You Really Wake Up The Love In Me' and 'Send A Little Love Token' which hurtle past you in a midst of distorted guitar aggression, while the self-confessed soul fans tap into the area on 'My Sunken Treasure' as delightful piano and vocals from front woman Leila Moss anchor one of the more mellower tracks off Neptune.
Complimenting uplifting guitars on current single 'The Step and The Walk' is the sort of sinister brooding bass line that you wouldn't want to meet down a dark alley. The song builds up and up before you get a euphoric release that should sound amazing when played live. Indeed, it's not the only track that sounds made for the live arena. All the hard touring has perhaps made them think about what would and wouldn't translate well from the studio. Album highlight 'The Ship That Was Built To Last' for instance, has a climax that could quite easily make it a contender for the closer in their live set.
Because The Duke Spirit don't seem to fit in any kind scene in the UK, it's been harder for them to capture the imagination of the NME crowd that lap up songs about drunken weekend antics. But The Duke Spirit deserve to be heard and, on the basis of Neptune, there is a determination about them that ensures they won't go away without a fight and I, for one, hope they win.
79%
mp3:> The Duke Spirit – Sovereign [live]
Links
The Duke Spirit [official site] [myspace] [interview] [live review]
More from Best Fit