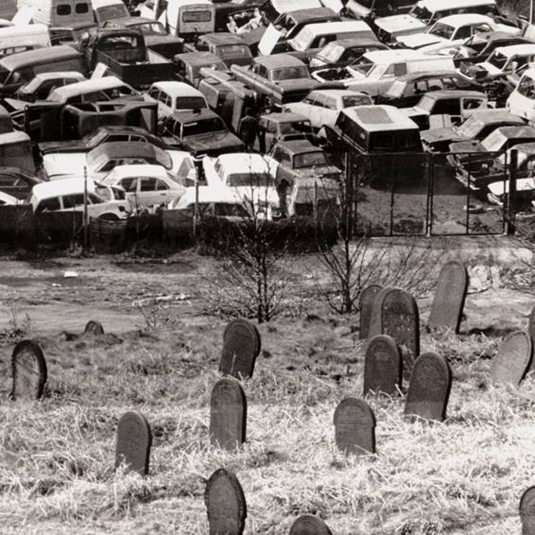 Boredom often begets a trove of genius. It can be the tinder that creative sparks need to engulf their own dull microcosm in an inferno of brilliance. For Eoin and Rory Loveless (what a perfect rockstar nom de guerre), that's exactly what drove them to Drenge. Fed up of getting wrecked in fields and focusing energy into adoring Danish cinema, the twosome decided to send a jolt of lightning up their village's clenched jacksy, by utilising their pre-destined knack for being as ruddy loud as possible.
Drenge have played host to a wealth of hype from strange origins. Former Labour MP Tom Watson name-checked them in his now famous resignation letter to Ed Miliband, signing off with a phrase that will have no doubt changed the lives of the young Loveless Bros.: "So: be that great Labour leader that you can be, but try to have a real life too. And if you want to see an awesome band, I recommend Drenge." They weren't exactly thrilled with the advertisement, but have appreciated its value in their own wry, Northern way: "A lot of people have heard about our band that wouldn't have otherwise so that's a good thing. Our problem was with these political journalists, trying to interpret our lyrics, writing about something they know nothing about," they said to The Guardian in a recent interview. "At least he mentioned Drenge – no one knows who we are. It probably was the coolest resignation letter in political history. If he'd said, like, Palma Violets or something that would have been way lamer."
With that serendipitous publicity stunt arriving with sublime timing, their debut LP campaign suddenly became watched by not just devotees of the band, but also big media. They even had requests to appear on the BBC's Question Time. Not the normal way to promote an upcoming album, but it's worked nonetheless. However, their PR ephemera isn't the allure – their noises are.
They're a vicious pair with rage simmering just beneath their fleshy façades; a furious demon hellbent on dishing out drunken lacerations, butterfly stitches and chewed lips. Take 'Bloodsports' – it's not as visceral as the moniker belies, but a Queens Of The Stone Age-like ferocity escapes a barrage of locomotive licks all the same. The guitars don a skewed pop mask, and whilst it's easy to be humming these hooks all night long, they're full of passive-aggressive stoner snarl. 'Dogmeat' is a blistering deluge of foot-stompin' percussion and Arctic Monkeys axes, and blues-rock ode 'Gun Crazy' melts amidst desert-burned vocals and sandblasted rhythms. Though the duo are relative whippersnappers in their early twenties, they ooze the personality of a gruff 40-something who smokes two packs a day and soaks their morning cornflakes in Jim Beam. It's unshaven, unkempt, surly rock.
There's a more polished side to them, however. 'I Don't Want To Make Love To You', as it bleeds swagger, comes across like a male version of Deap Vally, with fuzzed-out chords blending gruffly against thumping bass and tom-heavy beats. The vocals don't capture the same smirking frenzy as Lindsey Troy does, with the boys instead opting for a hoarser yelp, but it's still a lecture in confidence. With paranoid punk cojones, the Loveless brothers spin a gripping yarn, named 'Face Like A Skull', in the vein of Metz or Leeds' finest, Eagulls. Amidst the demolition-charge drums comes a cautionary tale of superficiality and the bone structure we have in common: "Your sunken eyes and rotting flesh tell me that you could care less/ the ugly faces that I pull are the faces of a skull." The languid agony of 'Fuckabout' demonstrates their softer, though still fairly bitter, side. If they must keep the racket down, they still have potential (even if there's more than a whiff of Palma Violets or a grubby version of Pulp).
The album is a fiery concoction with which Drenge prove themselves to be a band worthy of ending a resignation letter with. There's heaps of incendiary six-stringers, throttling beats and barbed tongues; it's a potent brew that they peddle, but one that suits them just fine.