Tyler the Creator's album confirmed to feature Dave Matthews, Erykah Badu & more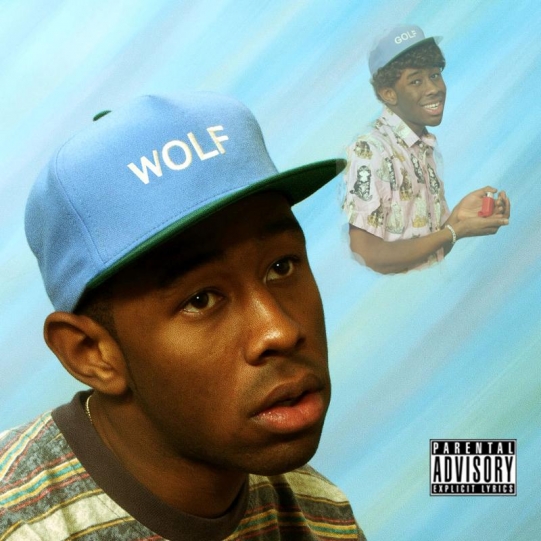 Last week, it was leaked that Dave Matthews, Erykah Badu, Laetitia Sadier and more will feature on the new Tyler the Creator, before being quickly refuted. Now, it seems, the original report was actually true.
Amazon have listed Wolf, the Odd Future man's second studio effort, to include collaborations with the aforementioned, plus Frank Ocean, Pharrell Williams and more.
It's set to come out on 1 April in the UK and 2 April in the U.S, with the full rundown of contents listed below:
1. Wolf
2. Jamba – Tyler, The Creator Featuring Hodgy Beats
3. Cowboy
4. Awkward
5. Domo23
6. Answer
7. Escape-Ism – Tyler, The Creator Featuring Frank Ocean / Matthews, Dave
8. 48
9. The Bridge Of Love
10. Bimmer – Tyler, The Creator Featuring Laetitia Sadier And Frank Ocean
11. Ifhy – Tyler, The Creator Featuring Pharrell
12. Pigs
13. Parking Lot – Tyler, The Creator Featuring Casey Veggies And Mike G
14. Rusty – Tyler, The Creator Featuring Domo Genesis And Earl Sweatshirt
15. Trashwang – Tyler, The Creator Featuring Na'kel, Jasper, Lucas, L-Boy, Taco, Left Brain, And Lee Spielman
16. Treehome95 – Tyler, The Creator Featuring Coco O And Erykah Badu
17. Tamale – Tyler, The Creator / Tallulah
18. Jornada
Check out the album's two alternative covers beneath: