The Smashing Pumpkins confirm album release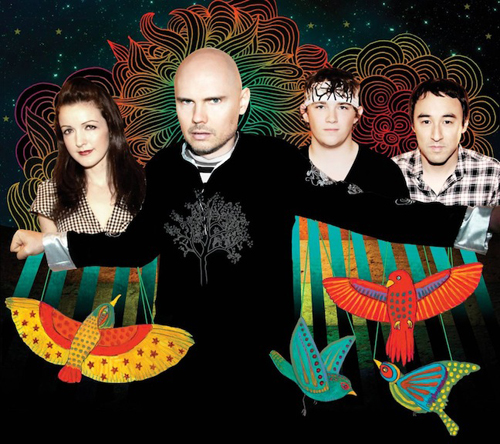 The first full length since 2007's Zeitgeist, The Smashing Pumpkins new record Oceania will be released on 18 June under an agreement between EMI and Billy Corgan's own label Martha's Music. The new record is part of the band's Teargarden by Kaleidyscope project, which, launched in 2009, was designed to be a 44 track concept intended initially to forgo traditional schedules and promotional mind sets.
Ten official Kaleidyscope tracks were released as works in progress as they were being created and later packaged into two EP's while the last Kaleidyscope track 'Owata' was released in May 2011.