The Morning After: Clinic at The Kazimier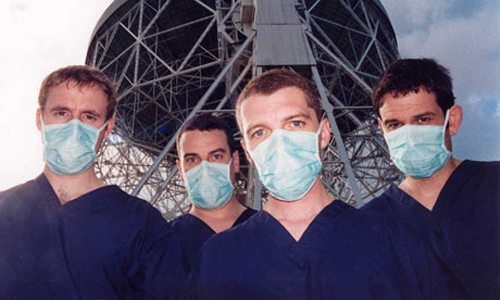 Clinic have been rather quiet of late. Their last Liverpool show was over a year ago for Sound City Festival and other live appearances have been very infrequent, so last night when they took to the Kazimier stage, excitement was quite high.
The reason for the downtime is clear; they've been recording. The set was peppered with new songs; 'Funk', 'Boney M' and 'Seeds' are among their strongest songs to date. Another new one 'See Saw' featured a heavily distorted clarinet. Despite a stage-time of 1.15am, there were plenty of doting fans ready to cheer them on when they played a mix of hits as well as new material.
Setlist
T.K
Lion Tamer
Funk
Tusk
Boney M
IPC Sub-Editors Dictate Our Youth
Porno
See Saw
Harvest (within you)
Seeds
If You Could Read Your Mind
Walking With Thee
Cement Mixer
By Mike Doherty