The Morning After: Alpines' Rooftop Show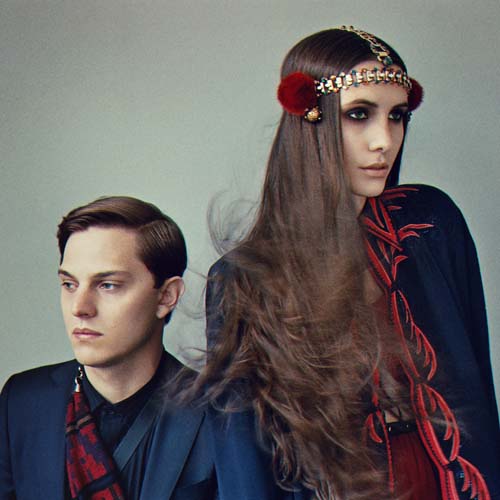 Celebrating the release of their new single 'Empire', last night Alpines played an intimate gig at Dalston Roof Gardens to a sold out crowd. With a backdrop of bruised pastels and serenely floating clouds behind them, the London group played a short but stunning set which included previous singles 'Drive' and 'Cocoon'.
"It's weird playing a daylight gig," mused softly spoken singer Catherine Pockson before jokingly adding "we're far more night pop." Flawlessly elegant and opulent, Alpines' refined atmospherics sparkled even brighter in the glow of the sunset, illuminating their potential as one of the country's most sophisticated new bands.
Setlist
Odyessia
Drive
Ice And Arrows
Saviour
Cocoon
Lights
When Doves Cry (Prince cover)
Empire
—
Fossilised
By Rhian Daly