Say hello to Bodebrixen: free mp3 and debut London show next week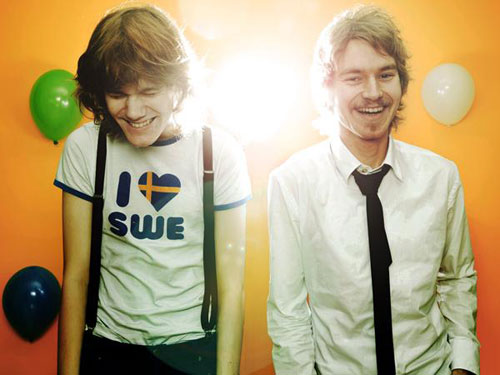 A quick heads up about a rather wonderful new Danish band about to make their debut UK appearance next week. The band in question are called Bodebrixen and make the kind of irresistible saccharine twee-pop that can only ever be associated with the Scandinavia. To be fair, they sound Swedish. I generally find Danish pop music to be a smidgen darker and more self aware than their neighboring nation Sweden, but this is just balls out good fun and is more than worthy of your attention. Fans of I'm From Barcelona, Sound Of Arrows, Suburban Kids With Biblical Names, Tupelo Honeys then you might have just found your new favourite band.
Bodebrixen will be playing Old Blue Last in London's East End on 22nd September. Go and catch them if you can.
mp3:> Bodebrixen: 'Deadman'