R. Stevie Moore to release 42nd compilation album, 'Personal Appeal'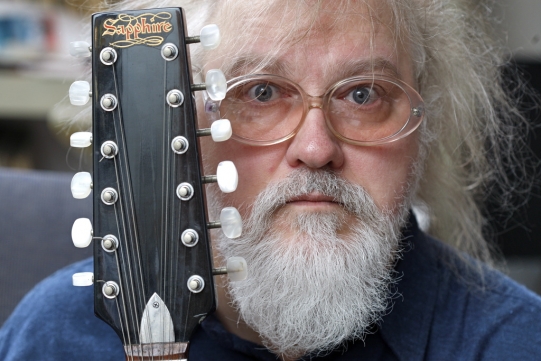 One of the most inexplicably hard-working men in music, with a back catalogue of over 400 cassette and CD-R recordings under his belt, R. Stevie Moore is back with another compilation album of his songs, entitled Personal Appeal.
The new record, in the esteemed company of 41 previous compilation discs, will feature 15 songs – certified and approved by Moore himself – spanning the exhausting years of his career between 1973 and 2001. It comes hot on the heels of last year's Lo-Fi High Fives; in the words of our reviewer, a "brief toe-dip into the animated world" of a man fabled for his at-times-bemusing and at others electric eccentricity.
As if this weren't quite enough, the Personal Injury label will also be reissuing a handful of vinyl records from Moore's extensive oeuvre. In honour of this joyous retrospective, check out the endearingly bizarre video for 1986′s "Back In Time" below:
[via 405]