Listen to new Pond cut 'Xanman'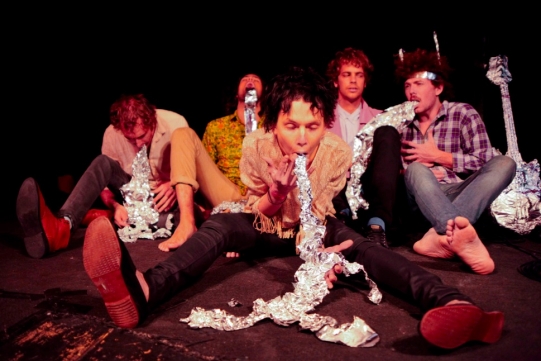 Following a bassist trade with fellow Antipodean psych-rockers Tame Impala, the Nick Allbrook-fronted Pond have released the second single from upcoming album Hobo Rocket.
'Xanman' is six minutes of euphoric lo-fi fuzz from the Perth fivesome, who still share, in Jay Watson and Cam Avery, a three-member overlap with Tame Impala. Allbrook left the Lonerism group last month to "screw his head back on, and make an attempt to assimilate back into society." Avery, meanwhile, joins in place of Allbrook, and makes the jump from drums to bass.
Hobo Rocket, their fifth LP, is penned for a 2 August release on Modular People. You can listen to 'Xanman' below: