Is this a new SALEM side-project?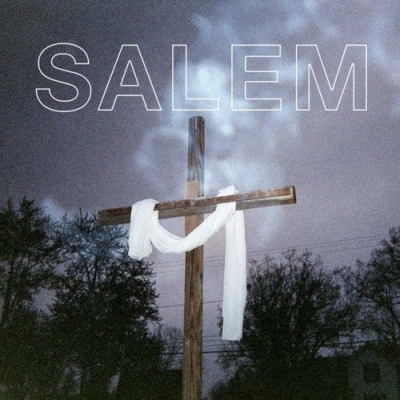 SALEM are very much known for their mystique and intrigue, so much so that they fell victims to their own online guerilla marketing campaigns back in 2011 when an art student tricked the internet into thinking a track he made was by the Witch-House pioneers.
Now, this could be another case of the above. Or the below cuts could be new material from the band and/or a side-project linked to them.
Tonje from No Fear of Pop seems to think the latter, tweeting earlier:
First listen: possibly new material / side-project from Salem. X❖X "x z" – http://t.co/3QnwuhKSzF

— Tonje Thilesen (@tonjethilesen) June 28, 2013
Thilesen writes on NFOP:
"Three days ago, a handful tracks were uploaded to the Soundcloud profile X❖X, quite annoyingly (but not very surprising) borrowing cryptic titles such as "n æ o" or "❍" (sigh), rumored to have appeared on Salem's website under the category "Other" shortly after. All though we cannot confirm or disconfirm anything as of yet, the mirrored Bandcamp page of X❖X (here containing slightly different material than on Soundcloud), the words "4 · S 4 L E M · L O V" appear in the description field of each release; some releases, with very few plays, dating back as much as two years."
Take a listen for yourself beneath: