Conan O'Brien posts video response to Taylor Swift track '22′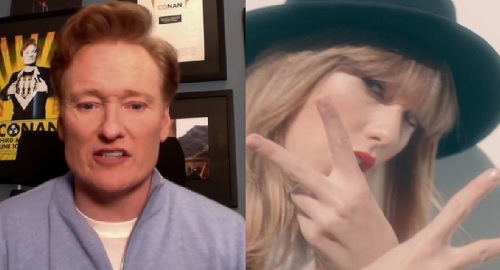 "You just sit in your apartment watching Saved By The Bell and eating ramen noodles, and sometimes you spice things up by having Lucky Charms," says U.S talk show host Conan O'Brien in his mock video response to Taylor Swift's recent single '22′.
Not entirely happy that the representation of what it's like to be a newly-graduated, perpetually-confused post-teen is truly depicted in Taylor's track, O'Brien decides to hark back to what things are actually like when you're at that age. Or at least what they were like back when he was 22.
"When you're 22, the only reason you go out at night is to watch St Elmo's Fire, which is out in the theaters and you're excited because your favourite actors are in it: The Brat Pack."
Watch the full clip below:
And for comparison's sake, here's the Swift original: