Watch: Coves – Last Desire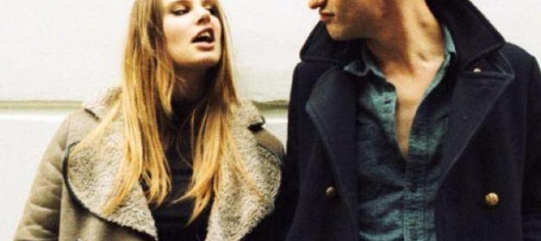 Coves were one of the most frequently uttered names on critic's lips as the scramble to predict who would make the biggest splash this year rolled on and on throughout December; many of whom will now be giving themselves a well earned pat on the back as the Leamington Spa born duo prepare to unleash their alluring new single, 'Last Desire'.
Bands who tussle with chiming fuzz smothered guitars and clattering percussion often find themselves victims of the much-maligned "slacker" tag but we can't help feeling that anyone who tries to pin that badge on Rebekah Wood and John Rigard risks taking a weighty pop hook to the chin for their troubles. From the undulating bass line which flows relentlessly through the melody, pulling in glittering streaks of disco synthesizer and slippery guitar along the way to Rebekah's sulky sweet delivery, which aches of Alison Mosshart's smoky tones; every single note on 'Last Desire' has been meticulously honed and expertly grafted into place. Coves succeed where so many have failed, capturing the deeply melancholy essence of Echo and the Bunnymen in a vibrant bubblegum film of woozy choruses and moreish guitar melodies. Slackers you say? Not a chance.