SOTD #205 // [Premier] Ensemble: 'Before Night (The Twilight Sad Remix)'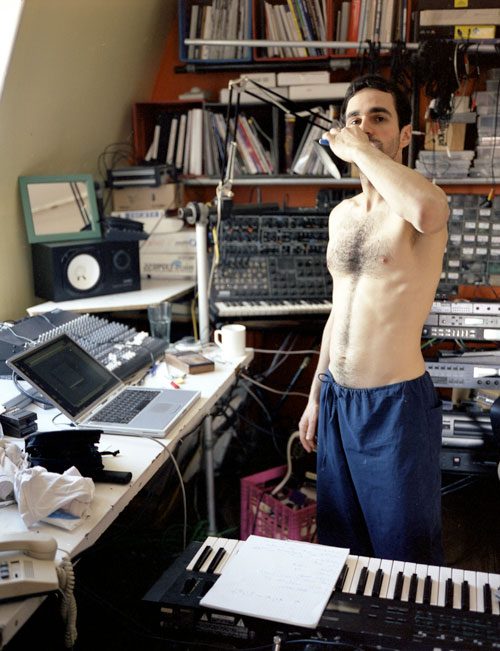 FatCat Records can often seem like one big happy family. There is the Scottish trio of best mates (The Twilight Sad, We Were Promised Jetpacks and the now Atlantic Records-bound Frightened Rabbit), a plethora of their roster has been remixed or tinkered by either Max Richter, Hauschka or Daniel Karsten Daniels, Mice Parade's Adam Pierce is their drummer-for-hire, but now it is The Twilight Sad's turn to step up to the FatCat helping hand plate. Having previously remixed compatriots Errors visceral 'Bridge or Cloud?' it is no surprise that their remix of French label mates Ensemble's 'Before Night' is a whirring, trance-laden affair.
To continue the 'scratch your back' rhetoric of FatCat remixes, Ensemble founder Olivier Alary remixed the b-side track, 'That Summer, At Home I Had Become The Invisible Boy', for The Twilight Sad's single 'And She Would Darken The Memory' way back in 2007. Now the Kilsyth group have returned the favour as they have created a seething, bulging, trip-hop heavy track with singer Darcy Conroy's vocals lending a Lamb-like twist to the song.  Having previously collaborated with Chan Marshall, Lou Barlow and Mileece, it seems that Alary may have found a voice worth sticking with in Conroy as she really anchors their latest album Excerpts.
Ensemble: 'Before Night (The Twilight Sad Remix)'