SOTD #104 // I Break Horses: 'Wired'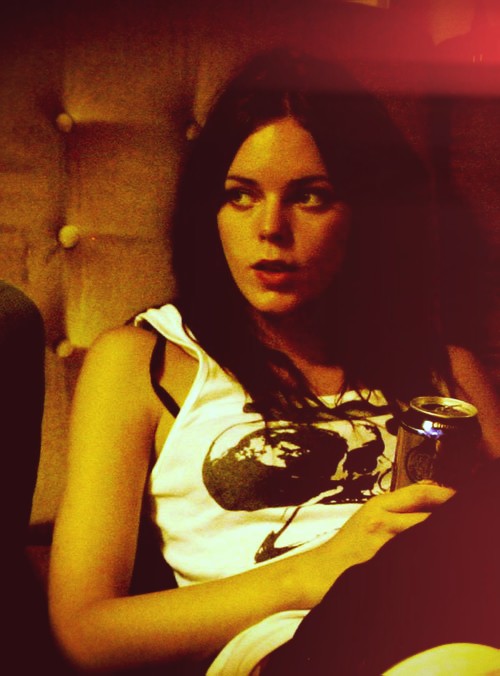 If you ever take a close look at the Swedish music scene, it can be easily broken down into three genres (I'm foresaking mainstream Swedish chart music and sidelining the singer/songwriter stuff – but you catch my drift): You have the innovative pop from the likes of Robyn, Lykke Li, Jens Lekman, Miike Snow, Kleerup; the progressive, constant genre defying dance music from the mysterious figures behind Air France, Museum Of Bellas Artes, Fontän, ceo, Nhessingtons; and finally the sonically rich, spiralling sounds from the shoegaze/80′s revivalists – I'm thinking: The Radio Dept., The Legends, Jeniferever, The Mary Onettes, Blackstrap.
Stockholm based Maria Lindén who records under the name of I Break Horses most certainly has both feet firmly planted in the shoegaze club – not only an artist in her own right, she's also a longterm member of Blackstrap. Undoubtedly named after the Smog classic, I Break Horses couldn't be further distanced from the morose folk laments of Bill Callahan and co. Lindén's music is like an aural tranquilizer; stocked full of irresistible pop hooks that spiral and churn deep down into the pit of your stomach causing temporary fits of dizziness. By using her sexuality to add a much needed dose of sassiness to the normally all-male led genre, Lindén is well on her way to stamping out a new direction all on her own. Expect her debut release from Bella Union in the not too distant future, for now enjoy an early mix of the track 'Wired' – stream it in full below.