SOTD #3 // The Radio Dept.: 'Heaven's On Fire'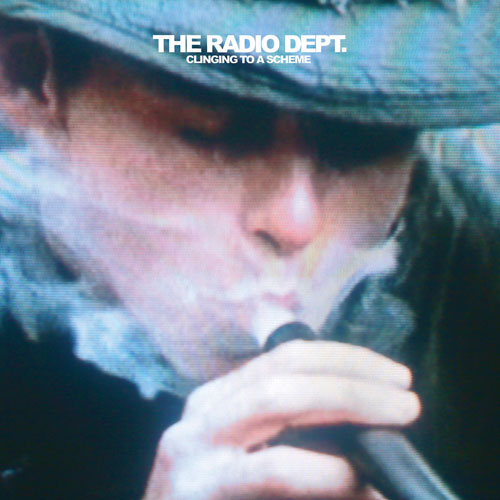 In recent years, I can't recall a Swedish album so eagerly anticipated as that of The Radio Dept.'s Clinging To A Scheme, which finally sees the light of day on April 21st via Labrador Records. "Heaven's On Fire" is actually the second taster from the album – "David" was released as a single back in June of last year, and is now available as a free download over on Labrador. Four years in the making and the follow-up to the acclaimed Pet Grief (2006), idle chit-chat on Twitter and various blogs hint towards Clinging To A Scheme to be yet another classic from the jewel in Labrador's crown.
"When youth culture becomes monopolised by big business, what are the youth to do?" – So begins the sample that kick-starts "Heaven's On Fire" before The Radio Dept.'s trademark keys ease us into a dream like mist of shuffling drums, jangling guitar and the unmistakeable croon of Johan Duncanson. "It seems like everyone you know is on your side – constantly moving against the tide" – perhaps not the greatest lyrics ever penned, but no matter; as the chorus drops from the major to the minor key, those words will wrap around you like a hug from an old familiar friend.
mp3:> The Radio Dept.: "Heaven's On Fire"