Watch: Rufus Wainwright performs 'Out Of The Game' on Conan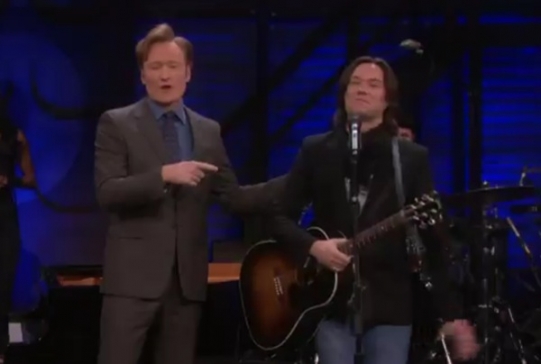 Rufus Wainwright appeared on Conan O'Brien's U.S. late night just a few hours ago and thanks to the wonder of the internet, the waking British public can catch up with it now.
Rufus played the title-track of his most recent album, Out Of The Game. Watch it below. But if that isn't enough you can also catch our recent session with the singer performing that very track here.