Watch: Little Daylight – Overdose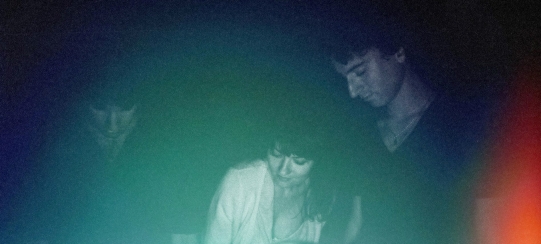 Previously known only for their sparkling 80′s disco tinged remixes of The Temper Trap, Passion Pit and Freelance Whales; US trio Little Daylight have broadened their creative horizons ever more with their first original piece, 'Overdose', a pulsating cut of laser guided pop that longs for a crowded dancefloor to wreak havoc upon.
It may be Little Daylight's self-penned debut but as anyone who listened to their rework of 'Constant Conversations' will testify, this lot seem to have a natural talent for layering saccharine synthesizers atop rubbery bass to create accomplished pop hooks that raise smiles, spirits and lighters in equal measure. 'Overdose' is no exception as choppy tom thuds rumble along with staccato bass and chirpy Sky Ferreira style vocals courtesy of the shadowy female lithely dancing in the accompanying video. What more can we say? If 'Overdose' is their first stab at crafting their own soaring melodies, it's a little frightening just how far into orbit this charming collective could potentially go.