Listen: Friends – I'm His Girl / A Thing Like This (Live In Session, BBC Radio 1)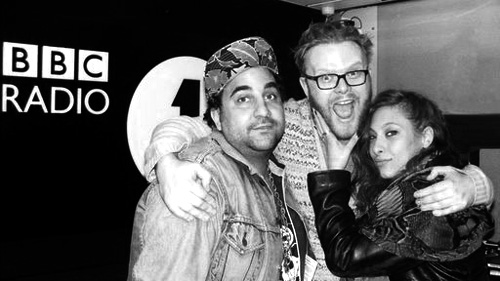 Responsible for writing our favourite song of 2011 (that's official, folks – lookie here), Brooklyn based Friends dropped in to London's Maida Vale Studios to record two tracks for Radio 1′s Huw Stephens. Two healthy ingredients are on display throughout: fun and a bucket load of sass - that's pretty much the easiest way to sum this bunch up… Like having really great sex with someone that just so happens to make you laugh out loud; both pre- and postcoital.
With a solid performance of the aforementioned Best Fit Song of 2011 (that'll be 'I'm His Girl' – keep up at the back) and the slower, groove based 'A Thing Like This; Friends take another step in the right direction towards The World's Favourite New Alt-Indie Group™. A round of applause please.