Listen: Beliefs – Gallows Bird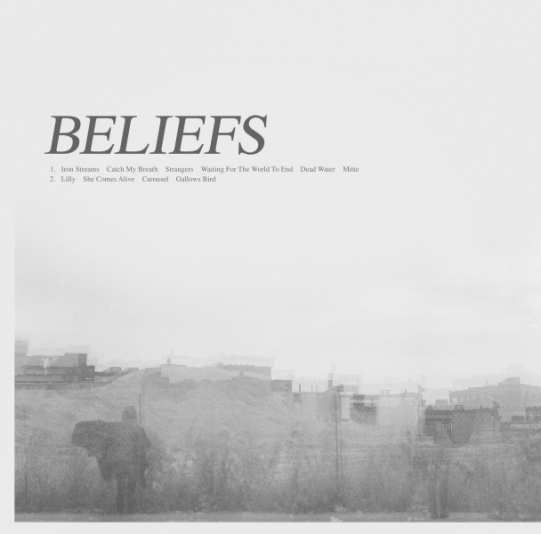 Toronto duo Beliefs are one of an ever-expanding clutch of bands whose core sound is greatly indebted to the blissful shoegazing movement that spawned My Bloody Valentine and Slowdive. Thankfully it's easy to spot the difference between the poseurs and chameleons who adapt their sound to fall in line with current sonic trends and those who bleed psychedelic goo when cut; in case you're wondering, Beliefs are the latter.
'Gallows Bird', the monolithic closing track from their eponymous debut LP out via Hand Drawn Dracula / Manimal Vinyl / No Pain in Pop on 3 March conveys such authenticity across its seven and a half minutes of softly droning guitar, arterial bass throbs and washed out vocals, you're left in no doubt as to their genuinely symbiotic relationship to the genre. For those just acquainting themselves with Beliefs and shoegaze in general, 'Gallows Bird' may feel a little overwrought; the converted will relish the drowsy, bordering on narcoleptic, journey through clouds of feather-light vocal "ahhh's" and captivating swirls of rhythmic fuzz.