Almost three million YouTube hits in just over 48 hours and they've done it again. OK Go, a pretty average American indie band who enjoyed a fair amount of success in the early days of their career are once again the hottest name about the Internet. Back in 2005, when the band released their intricately choreographed video for 'A Million Ways', things began to change for the Chicago four piece. The viral success of the video led the band to heights of fame they'd never before experienced, and over the past 6 years, their clips have become more grand in concept, bigger in budget and more and more ambitious in their intention. The band are arguably now more celebrated for their visual creativity than for their music, which got Steve Lampiris to thinking about the history, the state, the intention, the capability and the general point of the music video. Here's what he has to say.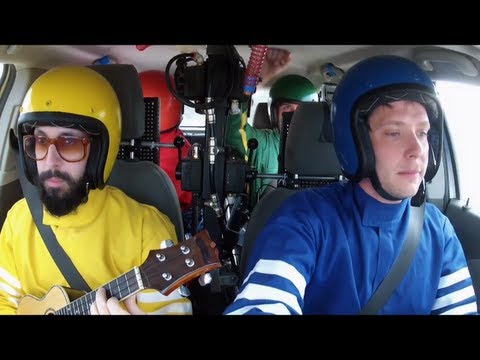 "Rock is dead." How many times has this philistinistic belch that passes for critical analysis been thrown around in the last 40 years? And how many times have not only actual critics proven it wrong but artists themselves? Rock's been 'saved' so many times, it's a wonder it has any lives left. While it hasn't been uttered with the fervor it once was, the 'Rock is dead' supporters may still be lying in wait to hurl it up once more. While we people of reason wait with baited breath, there's a new 'x is dead' slogan that's been making its way around critical circles for a while now. In this case, Rock's been, paradoxically enough, replaced in that sentence with something that supposedly killed it thirty years ago: the music video.
But is the medium actually dead? Just because a marriage falls apart doesn't necessarily mean that one party is lifeless. (Soulless maybe, but that's another discussion.) In this case, the marriage of MTV and the music video was perfect until this hot little number called the Internet walked into the bar. She offered something MTV couldn't: freedom – total and complete. No strings, baby.  The music video as an art form may have grown and matured along with its former mate, but that doesn't exclude its right to move on to another format if given the chance. The marriage of MTV and the music video may have approached an immaculate symbiosis at some point, but since the rise of the Internet (and, specifically, YouTube), the former has needed the latter in a way that is no longer equal.
It's the chicken and the egg, really. Did MTV make music videos or did music videos make MTV? And it's an important question because one of those scenarios does, in fact, allow room for the declaration that music videos are dead. That said, it isn't the case. One can conclude, then, that the latter scenario is the correct one. Videos may have been given rise because of MTV, but televised performances (filmed live, or not) of artists go back further in history that a cable channel. Ed Sullivan, Saturday Night Live, The Midnight Special – all of these predate MTV by at least six years.
But you can argue that MTV gave televised music something it didn't have before: room to stretch. Michael Jackson, Madonna, and Prince, through MTV, were given a chance to match their aural art with a new one: the concept music video, the art form music video. So, while MTV didn't exactly invent the music video or televised performances, it did offer something they didn't have before. At that point, videos needed MTV more than the other way around.
But that was then. The Internet, VEVO, iTunes – this is now. MTV in terms of what that 'M' means is gone. Jersey Shore isn't music. It's not good, either, but it isn't music. The void left by the broken marriage was filled by infinite freedom. Just because music videos are, more or less, gone from television because MTV doesn't show them (aside from 3 a.m.) doesn't mean that they're gone entirely. They just exist somewhere else. Not only that, it's entirely plausible that they're viewed and appreciated more than ever before – to wit, the hundreds of millions of views of Justin Bieber and Lady GaGa videos alone argue this. And these artists climbed the pop culture zeitgeist well after MTV and MTV2 opted to ignore their own names. Or you could just point to Hype Williams' ability to take screwball-genius visuals and apply them in a manner of illogical extremity in order to create iconic clips like 'All of the Lights' and 'Stupid Hoe.'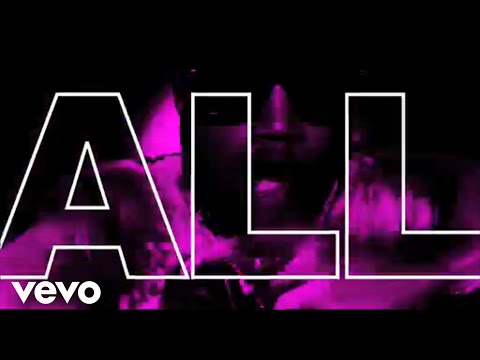 But this is The Line of Best Fit, so I suppose only discussing mainstream, egocentrics like Kanye and GaGa is beside the point. Of course they're going to have high-concept, reaching-for-the-heavens videos for their music. But what about modern indie acts like Animal Collective or Grammy-hating hero(es) Bon Iver, artists whose music is seemingly the most important thing, physical image be damned? Well, they can (and do) have great videos, too.
Case in point, the video for Animal Collective's 'My Girls,' an artsy affair if there ever was one; it's a breezy, fun-inducing piece of visual cotton candy – kinda like the song. More importantly, though, it does what any great (read: significant) video does: it elevates the song itself without actually denying the song's own value. Making three guys standing behind keyboards and samplers dancing awkwardly like the white indie nerds they are seems a difficult posture. But somehow, some way, they made it work by making the concept deceptively simple, so much so that you might not have caught it upon the first viewing. Notice that Avey, Panda and Geologist are black silhouettes surrounded by an ever-changing colour swirl. Now notice that the only things not digitally manipulated are the very instruments used to create the songs, the very instruments that you can't look cool playing. Think about that: the music video focuses on the song. That's art.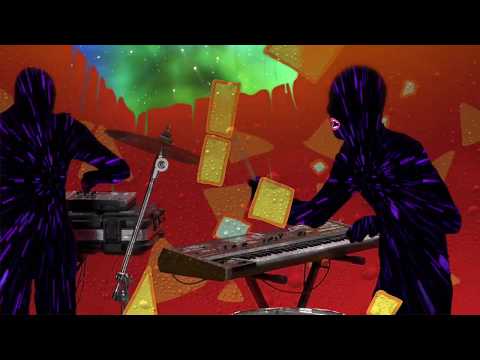 Or Bon Iver's video for 'Holocene.' The song, much like most of Vernon's song writing, is simultaneously set-explicit and self-anachronistic. The images he paints are randomly specific and specifically random; so, too, is the video. The early scene of a child in a brand-new sweater emerging from a cave-home right out of Middle Earth sets the tone so effectively. Add to that his walking stick and his traversing a wasteland and you've got a Bon Iver song in video form. But at its core, 'Holocene' – both the song and video – is, quite simply, beautiful. And the best part is that the relationship between the two is the marriage MTV and the music video once had. They exalted each other in a way only symbiotic relationships can. Which, in its amusing irony, is why this video would never work on MTV.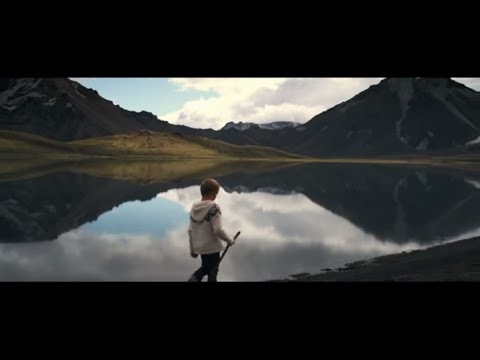 I could go on with more examples like The xx's 'Crystalised' with its almost painfully forced arthouse photography (though, that's entirely the point), or the Oscar-baiting short for Fucked Up's 'Queen of Hearts.' Both are pieces of art. Both are great. And both would destroy MTV. So, is the music video as a viable art form dead? If the answer isn't embarrassingly obvious, go back to the hordes barking nonsense about Rock 'n Roll being dead. Maybe they're on to something – after all, even a broken clock is eventually correct.
More from Best Fit