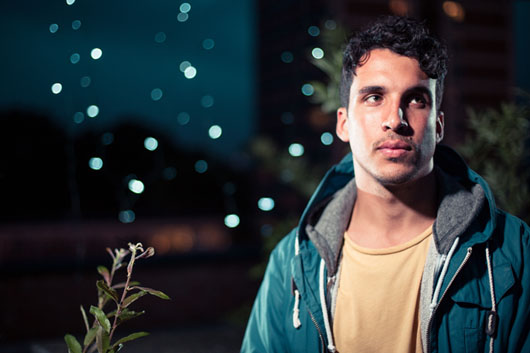 Photo Credit: Photographer: Dan Medhurst
Just in time to get your weekend started, Dauwd has dropped a fluid, groove of a number suitable for any mood that needs a bit of a wake up call. A master at keeping the vibe soft around the edges, UK producer, Dauwd's track 'Heat Division', off his forthcoming EP for Ghostly International/Pictures Music creates this aural glow through muted humming bass, pitter patter rhythms and pitched breathy cries. Dauwd's true art is building this sexy feeling that you just can't ignore.
With every producer currently trying to do sexed-up R&B tracks, it's refreshing (and a testament to Dauwd's talent) to get that balmy, flirtatious "tonight is going to be fun" effect from a completely different set of sounds. It's one of the many reasons Dauwd is a star in the making.