Some music works incredibly well in one country, but not in another. Take M83 for example. The wave made in the UK by his most recent album, Hurry Up, We're Dreaming translated as a mere ripple in his home country of France. Then there are the bands with the potential to conquer all, and that is very much the genre of band we're dealing with today. The Dø scored a number one album, an armful of accolades and huge success in their native France with their debut album, A Mouthful back in 2008. This meteoric rate of success was mostly thanks to a leading single that captured the hearts and imagination of France's music listeners, and a song which would go on to provide the backdrop to adverts and TV shows for the next four years. Fast-forward to 2011 and the duo have returned with a new album, so we caught up with Dan Levy and Olivia Merilahti in Islington to talk about their second full length release, Both Ways, Open Jaws and the journey that brought it to life.
They've come straight from a photo shoot in the East End and are about to head off to record a BBC session when we pin the Paris-based duo down in their hotel lobby. Their second album, released this week in the UK, has been available for six months in France, so why the wait for a release on this side on the Channel? "We need to [have the gap] because we can't do promo [in the two countries] at the same time," replies Dan, " and I think we're doing things differently in the UK because we have a very good team here now. Our management is based in London, we have a new label…"
"It's a whole new team, and it's also interesting because we've already toured for six months with this album so our relationship with the second album is different now, it's not as fresh as six months ago" adds Olivia. "It's more mature, which is nice."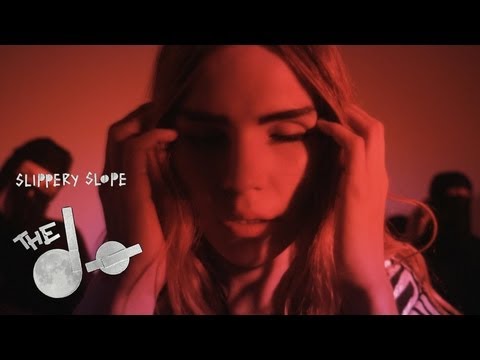 The Dø's debut album came to be after the pair met whilst composing music for the film L'Empire des loups  in 2005. Shortly afterwards, the pair began to write music together as The Dø and following the uploading of a few first tracks to their MySpace page, the band were quickly snapped up, signed and set to writing a full album. The process was lightning quick, too quick even to have ample time to learn how to play live before releasing the album. The band then went on to complete a staggeringly long and intensive tour in support of the record, so are they feeling happier in a live setting nowadays?
"Yes." replies Dan firmly, "it's the first time that we feel happy after gigs. During the first shows, we were so anxious because it was the first shows. And we didn't understand everything. We'd just released the album, we were at the top of the charts and all of the big festivals asked for us. And we hadn't done anything before, so it was very strange."
"The expectations were higher than our experience" explains Olivia.
"Now we can have fun on stage… we understand all of the mechanics with people. Because we were working as only the two of us, so when you have a manager, a tour manager, an agent, musicians – you don't really understand what's happening. But now we understand the mechanics and so I can relax a bit more… But you never know if you will have a crowd every night…"
"But it's much more constant now, our mood is much more constant after the shows because it used to be too intense" adds Olivia. "People were judging us really hard. People think that when you're at the top of the charts, even for a week or two… people expect so much of you. And that just happened to us, and no-one expected that. So it took us a long time to really enjoy it and now it's way better. We have great musicians on tour."
"And we had such a beautiful surprise in Istanbul, two weeks ago…" adds Dan with an excited smile.
"[The crowd] sang like no-one had ever sung our songs before," says Olivia. "They knew all the lyrics by heart, and there isn't even an official release there."
"It was so loud, and people were waiting in line," Dan adds, "we thought, 'what are you doing?! Why are you waiting in line to see us?!' It was a great surprise. Another highlight for us was when we met Arcade Fire in Zagreb and we were backstage, and very shy. And Win the singer came to us and said 'I heard your music, it's really good – do you want to drink something with us?' So we sat down and spent an hour talking about ping-pong. We love playing ping-pong on tour, because you don't think about anything, you just have fun. You wait so much during tours and festivals, so you need to have fun and it gets the team together."
Upon completion of the tour in support of A Mouthful, the pair retreated to the South of France to begin the construction of their second album, leaving behind civilisation, the influence of others and the expectations that had been placed upon them after their immediate and startling success. And the venue chosen to create the work? Charlie Chaplin's house, is it?
"It's not Charlie Chaplin's house, it's the daughter of Charlie Chaplin's house." explains Dan. "It was an exceptional house, very big. There was a lot of Charlie Chaplin's furniture. It was amazing."
"There was a desk that belonged to Charlie Chaplin, and a canopy bed and there was a very strong spirit in the house." adds Olivia. "We recorded the first songs there, right after the last gigs of the first tour, we drove there and put microphones wherever we could and made it our studio for three weeks. It was very… haunted! But in a good way! It just felt like there was a good spirit there. Or I think so… I couldn't sleep so well there!"
Better than a sterile, angular studio though, right?
"Oh yeah, we don't like that." says Dan. "It's fresh [sounding] because it's not a studio so the acoustics aren't very good. So you have to find solutions, and when you find solutions, you dig more. We recorded a lot outside too."
The band's debut was released in France in January 2008, then in the UK later that year. To the average listener, it feels as though there's been an era of silence from the band, but closer inspection sees that touring, writing and recording have been keeping the duo more than occupied.
"It took one year, but one year to compose, record, do the arrangements, mix and master [the record]" says Dan of the creation of Both Ways, Open Jaws. "So it's not so long, because we were doing everything together. We don't have a producer, or an arranger… we couldn't do it faster."
"I think the third one will take even more time." adds Olivia.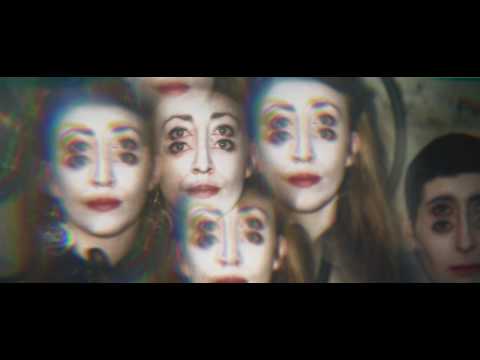 "I grew up speaking French and Finnish, and it was quite early in school when I started learning English, so I was lucky enough to start learning that language really early as well, compared to other kids." says Olivia when asked about her english language writing sensibilities. "I've always naturally written in English, it's a language that I really love. I love English poetry, I love the musicality of the language. And I saw a TV show that did a scientific comparison of the musicality of languages. French had a very small scale of notes. The harmonics are reduced compared to English, compared to Russian, for example."
"French has one scale and English has two scales," explains Dan. "So it talked about why there are more people that sing in England or America, it's because of this scale. It's not very natural to sing in French, and I was always surprised in America to see that kids are singing very naturally, very well. "
"So I started singing in English, or maybe in Finnish first – the first songs when I was a kid were in Finnish, then in English at school. So it's just very natural."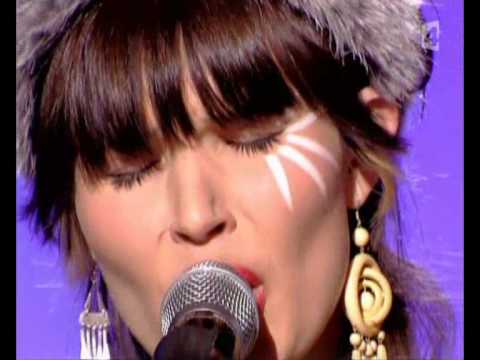 So on to the subject of status then. Any band that is propelled to the top of the charts will instantly be painted with a certain brush, a brush that writes a word beginning with a 'p', ending with  a 'p' and featuring a big, round 'o' in the middle. If ever there were an instance of this being an unfair labelling of a band, this would be it.
"It's just because we had hits in France" says Dan. "And when you have a hit, you're a popular band. Before we had that hit, we were just an indie band. And when people hear that one song on the radio and on TV, they think you're a pop band. But nobody knows us here [in the UK]."
"We're still a bit confidential here in a way, so it's easy to say we're 'indie'" Olivia expands. "But if tomorrow, the album becomes really popular, we won't be indie anymore I think. Kind of like how it went for Arcade Fire, I guess. I think on the second album, people don't see us so much as 'pop'. On the second album, even in France, we got back to something a bit more indie because there was no hit as huge as 'On My Shoulders', which is ok because I think people understand us better. I think our image is more accurate now. 'On My Shoulders' was not necessarily the most representative of us."
With the release date of Both Ways, Open Jaws now finally upon us, The Dø are set to return to the UK and to show audiences who The Dø really are. With shows as passionate, innovative and startling as the intoxicating music that they produce, it can't be long until this band are held in equally as high regard over here as they are back home in France.
Both Ways, Open Jaws is available now through Village Green.
More from Best Fit