You may have noticed a few changes around TLOBF over the past few weeks. Spring cleaning if you will. Oh! Canada is no different – for a while now we have been thinking about changing the way we do things. We don't want to stop bringing you all the best new music Canada has to offer, but equally we wanted to make sure we supported UK releases of these records when they came out. These releases will get full reviews on the site of course. However, now Oh! Canada will be able to point you in the direction of artists that may not have a UK release yet, but nevertheless deserve to be heard, and allow you to investigate further. And of course, we will still be bringing you the Oh! Canada compilations too.
We've got some exciting things coming up this year: we will be returning to Toronto to cover NXNE festival in June, before returning to the UK to cover the Canada Day celebrations on 1st July in Trafalgar Square, featuring Polaris winners Karkwa, and Blue Rodeo amongst others (listen to the showcasing artists at the bottom of this article). We will also be resuming our Road Trip series, this time heading out to Canada's west, where we will be taking in Vancouver, Vancouver Island and then heading up to the Yukon to Dawson City Music Festival, a truly unique music festival held in a city of less than 2,000 that was the heart of the Klondike goldrush. Due to its location in Canada's Far north, the sun never sets on the festival. With sets from Björk and Kronos Quartet collaborator Tanya Tagaq, Shout Out Out Out Out and the always out there audio-visual extravaganza that is Rich Aucoin it promises to be quite an event.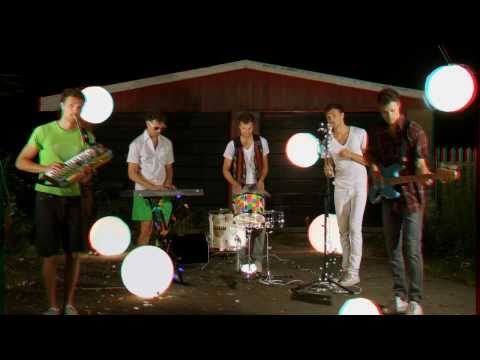 After heading to the East coast for Halifax Pop Explosion last year, we are delighted to announce that Oh! Canada has been invited back to curate our own showcase at this years festival. We are in the process of putting together a great bill, so watch this space for more details as the summer progresses.
With these changes and exciting events upcoming it seems fitting that earlier this month we took the time out to chat to Steve Lambke (Constantines/ Baby Eagle) about You've Changed, the label he runs with Daniel of Attack in Black.
Hi Steve. How's the tour going?
Tour is going great! We've played a bunch of great shows, we played at Daniel Romano's album release show in St. Catherine's, we opened for Timber Timbre in Peterborough, we played a couple shows with Richard Laviolette. I put a new fuel pump in my 1994 Plymouth Acclaim with my dad. We played a bunch of killer house shows and a garage in Sudbury. I'm on tour with my band the Proud Mothers featuring Shotgun Jimmie on drums and Ian Kehoe on bass. We set up and played in each of our parent's basements at least once. We visited babies and pregnant ladies.
We wanted to talk to you about You've Changed. Can you tell us a little about how the label came into being?
I was catching a ride home from Sappyfest in Sackville, New Brunswick with Attack in Black a couple of years ago. The idea just came up through the course of coffee fueled conversation. We wanted to work with each other and avoid some of the more uncomfortable trappings of the Canadian music industry. It's like we started our own team, rather than playing for somebody else's.
What is the connection with Pome records (former home to The Luyas and Adam and the Amythysts)?
When the label started we brought Jessie Stein of the Luyas on board as a partner. She had been running Pome records alone and had kind of burned herself out and their distribution had gone bankrupt. We took on the Pome records releases in order to ensure they continued to be available. Jessie has since moved on and so we no longer distribute the Luyas record. Adam's record too will most likely end up somewhere else as he releases his new album. They are both great albums and I'm happy we could be a temporary home for them both.
Am I right in thinking you used to be based in Montreal but now you are up in Sackville, NB? Has it had much effect on operations? For the uninitiated, could you tell us a little about Sackville?
When the label started we were living in Montreal. I've since moved to Sackville, NB, and Dan has moved back to Welland, ON where he grew up. Dan works on most of the design and deals with our distributor in Toronto, and I take care of most of the label management and mailorders from Sackville.
Sackville is a small town on the top of the Bay of Fundy, sunk into the Tantramar marsh, below sea level. There's a small university, an artist-run centre, a cinema, a diner, a used book store. Every summer we have a music festival called Sappyfest and a bunch of bands and music fans come from all over and fall in love with the place. Sometimes they come back and live here for a while. It's like Woodstock or Aspen with Hunter S Thompson running for sheriff, except not really.
What artists are currently with You've Changed?
We've just released Daniel Romano's Sleep Beneath the Willow and Shotgun Jimmie's Transistor Sister. Last year we released Baby Eagle Dog Weather, Richard Laviolette and the Oil Spills All of Your Raw Materials and Daniel Romano's Workin' For the Music Man. There's a couple things we're trying to get together for later this year, but we haven't locked it down yet.
How do you go about finding artists for the label?
We're mostly releasing our own projects and records our friends are making that we're excited by. We don't actively seek out new artists to work with as our meager resources are pretty much always maxed out. The group of artists we're working with slowly and naturally grows as we meet and collaborate with new people.
We can't get enough of Daniel Romano and Shotgun Jimmie at the moment. Can you tell us a little about your latest releases?
Sleep Beneath the Willow is Daniel Romano's 2nd solo album. It's a beautiful country album, packed with some really sad songs. Daniel is a master songwriter and continues to step up his production game.
Transistor Sister is Shotgun Jimmie's rock and roll masterpiece. It's catchy as all hell, full of ripping songs, good times, good memories and some heavy thoughts.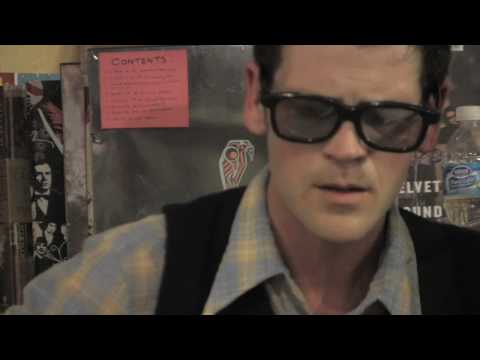 What does the future hold for You've Changed?
We're working on some things but it's all tip top secret right now until we can lock down some dates. I'm working on a Baby Eagle album for early next year, but they'll be a couple things before that….
It's clear a lot of thought and effort has gone into the branding and aesthetics of You've Changed's releases. In an an age where people still seems to be struggling to come to terms with ideas of digital, streaming and multiple platforms for music, was that a conscious effort? Do you feel there is still a place for the physical release?
We press CD and LP versions of our albums, and manufacturing multiple formats is a drain on resources. It would be so much easier to only press one format. We try and make the object worthwhile and pleasurable, and there is a conscious effort to have a slowly evolving aesthetic coherence between the label's releases. I feel like we are in this together and I like that the label has some recognizable yet flexible look.
But, I like digital releases too, it makes the music so much more free to travel. Both in the sense of taking your ipod with you where ever you may go, but also in that it's so much easier to sell a digital record to someone in the UK or Germany or Sweden or wherever than to ship an LP halfway around the world from Canada. In a way the music freed from the object or physical delivery system can only be about the music, and that's alright.
Past, Present and Future – What record do you wish You've Changed could have released? What current record would you like to have put out? Is there any artists you would like to work with in the future?
I wish we could/would put out the unreleased (and amazing) Attack in Black album they recorded after Years. I'm loving the albums Frederick Squire (of Daniel, Fred, and Julie) is releasing on Blue Fog, but am happy to be purchasing them from another label. We have some pals currently signed to big shot American indie labels that continue to make some of my favourite records that I'd love to work with if we can figure out a way for it to make sense for everyone.
You can hear tracks from You've Changed artists on the following editions of Oh! Canada:
Shotgun Jimmie's fuzzy and fantastic 'King of Kreuzberg' from Transistor Sister on Oh! Canada 15
Baby Eagle's 'Crooked Coin' from Dog Weather on Oh! Canada 13
Daniel Romano's 'A Losing Song' from Working For The Music Man on Oh! Canada 10
Daniel, Fred and Julie's 'Runner' from Daniel, Fred and Julie on Oh! Canada 7

For more links and Canadian music news follow @ohcanada_uk on Twitter….
More from Best Fit