"I'm not saying the album's teddy bears and roses…" : Best Fit meets Matthew Dear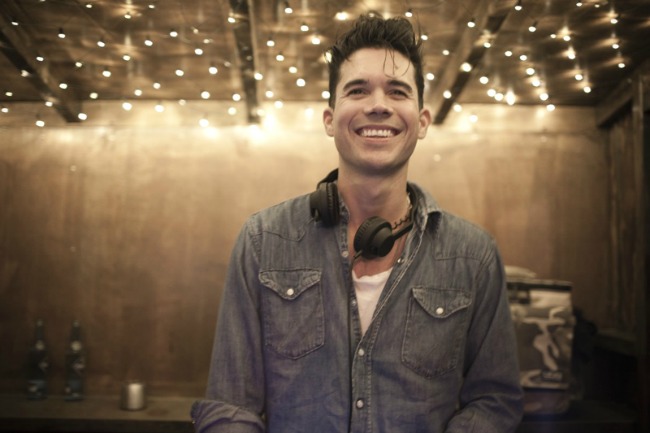 The build up to Beams has been one involving extensive touring and continual writing. A high profile support slot to Interpol as they toured their eponymous latest album brought Dear and his band to the attention of many throughout Europe, before he went on to make acclaimed appearances at festivals around the world. His fusion of dark, new wave tones, unexpected instrumentation (trumpeter Greg Paulus always providing sonic highlights) and pop hooks have led Dear to steadily and surely become one of the most interesting and outgoing propositions of his field.
"We learned how to be really quick!" Dear laughs, as he responds to the question of lessons learnt on the road with Interpol. "Because we only had 30 minutes, and you have to set up and get out in a heartbeat. So you get really road tough and road ready. Then just seeing their production and to see how a band like that operates, coming in with two trailers, setting it up, playing a show, tearing it down, every night… But you get to the point of plugging everything in without thinking about it – it's more about the process, so it's good, it refines it."
Of a Matthew Dear performance, it's the main man himself that is the most striking. Tall, impeccably coiffed and known for his tendency to sport sharp suits, Dear moves about the stage ensuring that each inch of it, as well as every member of the crowd is invited, engaged and involved in the sonic world that he's creating. A frontman emanating charisma and confidence on stage, it's surprising how modest and softly spoken Dear is in 'real life'. So how natural is it to produce this on stage performance, and how did touring stadium size venues with Interpol affect this?
"On the Interpol tour, it's a get up and play and get off stage kind of thing. You always feel like you're here for their fans, but people are there to see Interpol so you just want to do your thing and not get in the way. But again, back to the whole process of it all, it gets you to a place where you can really do what you do and not over think it. I'm definitely far more comfortable in my skin doing what I do on stage now as opposed to 2006 or 2007 when I first started with the band. But it's always a learning process, i'm definitely not there yet. But I don't think I ever want to be there. I always feel like you have to get better at something, it's never perfect."
As we wind up our interview to allow Matthew to prepare for the show, conversation turns to his writing process and whether, almost ten years after releasing his first album, he retains the same tried and tested method and approach.
"It's always about whatever's inside. Black City was turmoil, it was intensity so that became the theme for the album, whereas Beams, I was much more rested. But it's hard to say, I think I was trying to listen to whatever guiding light was somewhere within and letting that take over the songwriting process. I'm not saying the album's teddy bears and roses, it's still got its dark side but there's a definite tinge of colour in there."
Beams will be released through Ghostly International on 27 August 2012.