The first moment that we heard rumblings of a new M83 release, we were excited. Very excited indeed. It'd been three years since the apparition of Saturdays = Youth, the last album from the French artist and so the news of new M83 sounds to come was very, very welcome indeed. The next update informed us that this latest release would be a double album, resulting in a further heightening of our excitement. When the first track, 'Midnight City' appeared for our aural consumption, the anticipation hit unbearable heights as the striking synths dug deep into our psyches, transporting us back to the first time we heard the seamless sounds on a track that has become inextricable from the name M83, 'Kim and Jessie'. And now here we are, Hurry Up, We're Dreaming stood happily and ready for picking on the digital and real time shelves, the sixth effort from the now LA based artist Anthony Gonzales.
"I love ambitious projects," states Gonzales, "big sounding records, so this was the right time for me to do a double album. I felt confident enough to make one."  Listing albums such as Smashing Pumpkins' Mellon Collie and the Infinite Sadness and Pink Floyd's Ummagumma amongst his favourite double albums, had an album of this length, scale and proportion been on the cards for a while? "I always wanted to release a double album," he responds after a few seconds' thought, "but you know, when you start working on it you don't know if you're going to have enough material to make a double but quickly, we found out that we wanted to make one, that we had the tools and the music to make a double album."
Produced by Justin Meldal-Johnsen, probably better known for his work as 'Beck's bassist with the sensational afro', Hurry Up, We're Dreaming ended up being a project with a few collaborators, one of which being the tiny framed, vociferously voiced Zola Jesus. "The funny thing was that I really wanted to work with her, I've been a big fan since she started. I think she's one of a few female vocalists that really has something unique in her voice. She really doesn't sound like anyone else, and that's what I like about her. So I tried to contact her, but the funny thing was that at the same time, she was trying to contact me. So within two days, we'd exchanged emails and we met. I was expecting someone very dark, almost gothic. But no, she's super nice, with a super personality, she's super smart. We have the same vision of music, we like epic music, ambitious projects and very emotional music. So that was awesome."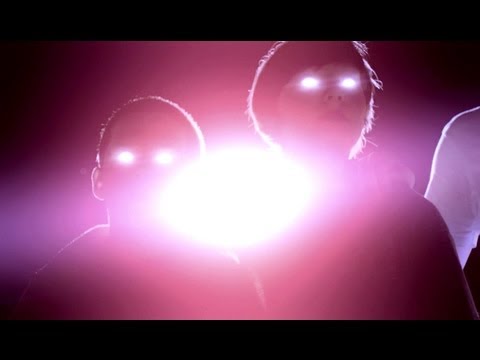 Gonzales has never been afraid to cite inspirations and his current musical heart throbs, revealing his preferred musical selection of the moment to include the likes of Washed Out, EMA and Fleet Foxes. As well as taking inspiration from other artists, different elements can be held accountable for stirring his creative juices and influencing the soul infiltrating synth sounds and bombastic production of his work. The sounds and colours of the 80s for example have certainly made an impact upon Gonzales. "I don't know why I'm obsessed with it, it was a great time! I grew up in the 80s, I was a kid but I was surrounded by the music and the movies so it's a huge influence. And when you listen to music from the 80s, the production is very powerful. It's very clear and clean, but very bright and powerful and that's what I like about it. Some of the sounds on this album, we really tried to recreate this kind of brightness – almost like, painful to hear because it's so bright. And I like that about the 80s."
Releasing M83 back in 2001 would signal that M83 has been an active musical project for 10 years now. Of course, that's not to say that there haven't been some major changes during this time. Originally a two-piece, with the talents of Nicolas Fromageau (now of Team Ghost) featuring alongside Gonzales, M83 remained a duo until after the release of Dead Cities, Red Seas and Lost Souls in 2003. Following Fromageau's departure in 2004, Gonzales continued to work under the already established moniker of M83 and went on to release such cult albums as Saturdays = Youth and Before the Dawn Heals Us.
In those 10 short years, a lot of things have changed and technology has progressed at head spinning speeds, meaning that the whole music making process is completely different to that way it was when M83 began. "Nowadays in music, you have the tools to make music just with a laptop" says Gonzales. "You have so many resources to make music and it's almost a trap. It's almost like an issue for me, too many options – it's almost too much and too scary. I would rather focus on a small set up. In the meantime, I always record my albums the same way. I always like using the same tools, the same synths. But with this one, we really tried to work with different instrumentation and to use instruments we'd never used before, there's an acoustic guitar and strings and a saxophone. So it's always great to have the tools to make the album, but you have to be careful of what you choose and what you do with them."
Change has been an important element in the development of M83's music, be that a line-up change, a change of instrumentation or, as is the case with Gonzales's latest effort, a change of scenery.  "LA has always been a special city to me – every time I played there, it was special" says Gonzales of the recording location of Hurry Up, We're Dreaming. "The landscapes are amazing as is the fact that you can go to the beach, but also have deserts and mountains very close. It's a giant city that's really alive, but it's peaceful too. It's not like London or Paris where it's wild and crowded, it's so spread out that you can find peace and a lot of parks. I like that about the city, and the music scene is huge and very interesting. And my God, it's California, you know?! It's sunny almost every day, and you can't really complain about that!" Having recently relocated from Paris to LA, Gonzales discusses how his new surroundings influenced the new album. "I'd just moved to California and I just said, 'well, this is a new environment and my next album needs to sound like it was made in a new environment.' And the landscapes in California are amazing. I used to take road trips out to the desert with my computer and write music there. It's very inspiring."
There's a great French word that could be used to describe the music of M83 and that's, 'entêtant'. Strictly speaking, it means 'catchy', but the word seems to be so much more demonstrative of the concept in French. 'Entêtant' describes a sound that chisels into your brain and whirrs around, making no excuses for itself, and refusing to leave. [Certainly not a direct translation, but definitely an apt definition.] It's a word that could've been specially engineered to describe the catchy, involving work of M83. Another element that has been woven seamlessly into the music of M83 since its beginnings is an unrestrained, rejoicing energy – a trend which has certainly been carried over into Hurry Up, We're Dreaming. "When you're making a double album, you want to make sure that it's eclectic," comments Gonzales, "that it's not too long, and that every song has a different atmosphere. So we were really cautious about this. We really wanted to make sure that it was eclectic. So yeah, for me this album is a journey. It's a trip. It's like a soundtrack of my life and this imaginary world, and in a soundtrack, you need epic moments but also… it's like deserts and mountains, like a rollercoaster. "
An epic  22 tracks long, Gonzales has certainly achieved what he set out to with this latest effort. It's a showcase of what he's come to be so good at during his 10 years as M83, whilst embracing all things new and vibrant – new landscapes, new collaborators, new instruments and new sounds. Having already engineered three albums that will certainly ensure that he's talked about for a long while to come, it could be argued that there was a certain amount of pressure on Gonzales's shoulders to better anything that he'd done before. So that's exactly what he went and did. Hurry Up, We're Dreaming is grand, ambitious, soaring, slightly cocky, and well worth every second of the wait.
Hurry Up, We're Dreaming is available now through Mute.
More from Best Fit