2011 is a landmark year for Estonia. This tiny Baltic nation of 1.3 million celebrates 2 decades of independence from Russia, while on 1 January 2011 they adopted the Euro, and the capital city Tallinn became European Capital of Culture. A new sense of dynamism is apparent, based also on the confidence from past successes – Skype is indeed an Estonian brainchild – and this is naturally reflected in its developing music industry.
A bright example for this is Tallinn Music Week. The showcase festival and music industry-networking event boasts 16 stages, 147 artists from 10 countries and it is visited by more than 7,500 fans and 190 international delegates. With conference panels on which delegates from Glastonbury Festival, FatCat Records and Rough Trade – even The Line of Best Fit favourites Brainlove Records – have shared their wisdom, it now has reached its third year and is gradually becoming an established hub between the Baltics, the Nordic region and Russia.
Its young and dynamic organiser Helen Sildna confirms this trend: "I think this is indeed the future for the festival, because there is no such event in Latvia, Lithuania or Russia. Geographically we are a logical link between the Nordic countries, the former Easter European block and Russia. Growing interest from these countries nicely proves that too."
Traditionally Estonians have always reached out to their northern neighbours. A basic element of Estonia's post-independence reorientation has been closer ties with the Nordic countries. Estonians consider themselves a Nordic people based on their historical ties with those countries, particularly Finland.
We travelled to the Estonian capital to investigate the role that Tallinn Music Week can play in strengthening those regional ties and invited two acts that had never met before – Estonian alternative trio Aides and Finnish shoegaze quartet Murmansk – to share experiences, talk about common problems and challenges.

Murmansk

Aides
The two bands kicked off by talking about their influences. Despite a slight age difference – Aides are in their mid-twenties and Murmansk in their early thirties – they discovered a lot of common ground.
Aides' drummer Mikk Simson admits that he got into music "because of Deftones, Nirvana and Korn." Murmansk vocalist and guitarist Laura Soininen agrees that "Nirvana has been a very big influence." Simson continues; "the first thing I watched on MTV was Prodigy's 'Poison' and Offspring's 'Self Esteem'. At the time we could only watch MTV on illegal cable. MTV launched in Estonia only in '93!"
"Finland has been like a big brother to us," Simson admits. Soininen adds, "I think there's more solidarity between Finland and Estonia, because we are small countries close to Russia. We've both been part of Russia in the past. There's some solidarity because of that."
Indeed relations with Russia are being rapidly redefined. Russia is still unchartered territory and it could become a big export market for acts from countries like Estonia and Finland. Both Murmansk and Aides have toured recently in Russia. Their impressions are telling. "We only played three gigs in Russia – Moscow, St. Petersburg and Tver," Kostja Tsõbulevski (Aides bassist & singer) explains, "but it was an adventure! We were really surprised with people's reactions."
"We went to Russia one year ago for five gigs, three of which were in western Siberia," Laura Soininen adds in the same tone. "The excitement of people was really humbling. There were mass media there too and they were really excited about us and we were completely bemused,"
Simson: "All of us were a bit uneasy going to Russia in the beginning. For our parents and grandparents it's more about politics and the cold war, but for us not anymore".
With the handful of Russian industry delegates that attend Tallinn Music Week, the festival can help introduce acts similar to Aides and Murmansk to the Russian market, but also vice-versa: it can facilitate imports. Helen Sildna, Tallinn Music Week organiser, revealed a year ago that "the challenge for the next years is to get bands from Russia." This year there were two Russian bands on the bill. Things are evolving…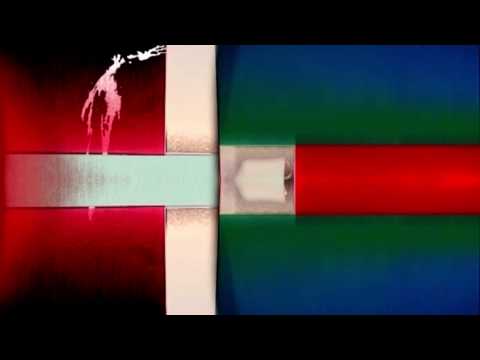 Moving on the conversation, the two bands talke about recording and releasing music. Aides' Kostja Tsõbulevski observes: "It took us four years to release our debut. We did our own studio room and recorded everything. We went to Tartu and mixed it and released ourselves. We thought we had a record deal, but they pulled out last minute, due to financial problems."
Laura Soininen agrees: "We have some entities that support bands in Finland but they only support bands that have already accomplished something. Then you pay for your debut album yourself and you release it yourself, and we did that too."
Again here, going out and doing the odd gig proves to be the most valuable source of income for artists. Murmansk's Olli Pouttu confirms, "we get most money from gigs. We have to tour in Finland first, in order to collect money and go abroad."
Aides' bassist Kostja Tsõbulevski suggests a different solution – running a monthly clubnight to collect money.
Showcase festivals are usually the right platforms for bands to get things going. Olli Pouttu explains that, "it was the conference Musiikki & Media that started pushing us up and all of a sudden there was something going on and we got a record deal and they paid for the next album."
To facilitate things Tallinn Music Week has established a partnership with its Finnish counterpart. "I am happy for the wonderful collaboration that we have with Music Export Finland and Musiikki & Media in Finland, explains Helen Sildna. "Their showcase festival Musiikki & Media is in fact happening in October, so we can nicely complement each other and work together in developing this market."
But for events like Tallinn Music Week future funding is crucial. "One main challenge is to work on a stabile funding and development structure for the future," Sildna continues. "A strategy is needed that would not only cover Tallinn Music Week as such but would also cover relevant investment logic for the music companies and artists. This industry needs to grow in thebigger picture and has to be part of a state-level policy and priorities together with other fields of creative industries."
For emerging bands with export potential, like Aides and Murmansk, it is vital that an event like Tallinn Music Week remains firmly on the music industry map – also long after the European spotlights of 2011 are gone.
"It's very hard for Finnish bands to gain recognition outside Finland unless they're heavy metal," Murmansk drummer Jaakko Suni summaries. "I think it's very important to have a showcase festival like this in Tallinn."
More from Best Fit